Director, People Operations & Systems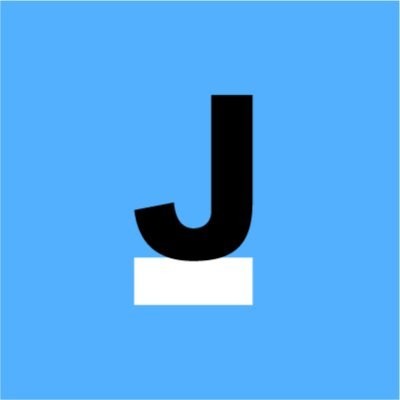 Justworks
People & HR, Operations
New York, NY, USA
Posted on Tuesday, January 24, 2023
Who We Are
At Justworks, you'll enjoy a welcoming and casual environment, great benefits, wellness program offerings, company retreats, and the ability to interact with and learn from leaders in the startup community. We work hard and care about our most prized asset - our people.
We're helping businesses get off the ground by enabling them to focus on running their business. We solve HR issues. We're data-driven and never stop iterating. If you'd like to work in a supportive, entrepreneurial environment, are interested in building something meaningful and having fun while doing it, we'd love to hear from you.
We're united by shared goals and shared motivations at Justworks. These are best summed up in our company values, which are reflected in our product and in our team.
If this sounds like you, you'll fit right in.
Who you are
Justworks is looking for an experienced, people-first leader to guide our People Operations & Systems team through an exciting period of growth and beyond as we build a company for the ages. Working with your peers on the People Team, you will be responsible for improving current processes, developing future process improvements, and developing policies that ensure our employees, our culture and our company are engaged, healthy and growing while maintaining ethics and compliance at all times. You will be working in a technology environment comprising Workday and an integrated set of people-oriented systems, including Justworks customer-facing HRIS system.
As the master of process efficiency within the People team, you will ensure that we eliminate as much as possible manual work-arounds and other inefficiencies so that your team can focus on supporting employees, problem-solving and other high-value activities. You have a process and systems orientation mindset and you have previously engaged deeply in using / administering / rolling out and improving enterprise wide HRIS systems in the past (Workday experience required).
Through effective relationship-building and excellent communication skills, you and your team will serve as a trusted resource to employees, managers and leaders across the organization as they plan and execute on their objectives. Your personal and professional commitment to thinking about work with a commitment to diversity, equity and inclusion is evident in your experience and will inform every decision you make.
As a leader of the People Operations team, you are able to strike the balance between getting down in the weeds to apply your HR knowledge and expertise with your ability to pull-up and help to set plans for the future. You thrive in an environment where trust, autonomy and variety is the air you breathe and you are excited by solving one challenge after another in a fast-paced, growth-oriented business.
Your Success Profile
What You Will Work On
Understand the complexities of the Justworks platform and business and build relationships across the business

Lead the People Operations team to effectively support the business in all people-related processes

Oversee the administration and operations of human resource programs and policies including, but not limited to, each stage of the employee journey, including on-boarding, employee status changes, off-boarding, promotions, transfers, and administration of compensation changes, benefits, and leaves;

Proactively anticipate obstacles and proactively offer and implement solutions to keep up with the growth of the business.

Create objective measures and standardized reporting to help leadership understand employee trends.

Partner with Compensation, HR Business Partners, Recruiting, People Experience, DEIB and Workplace Teams to operate as a cohesive people leadership team.

Be a welcoming, active listener who inspires and fosters trust and confidence from your peers, leaders and individual contributors.
What You Will Work On
As a Director, People Operations, how results are achieved is paramount for your success and ultimately results in our success as an organization. In this role, your foundational knowledge, skills, abilities, and personal attributes are anchored in the following:
Drives Vision and Purpose

- Painting a compelling picture of the vision and strategy that motivates others to action; effectively commands a room and proactively shares challenges and successes through storytelling

Builds Networks

- Effectively building diverse formal and informal relationship networks inside and outside the organization

Attracts Top Talent

- Attracting and selecting the best diverse talent to meet current and future business needs

Adaptability

- The ability to adjust your approach or actions in response in an inclusive manner to changes in your external environment.

Ethical Practice

- The ability to integrate core values, integrity and accountability throughout all organizational and business practices.

Optimizes Work Processes

-

understands that a workflow will never be perfect and could always benefit from revision and improvements; knows how to prioritize tasks in order to maximize productivity

Manages Complexity

-

Understands the "why" behind their work, ideas, projects, and processes; balances autonomy, collaboration, and cooperation to promote agility; actively streamlines processes without being asked; communicates results to key stakeholders
In addition, all Justworkers focus on aligning their behaviors to our core values known as COGIS. It stands for:
Camaraderie

- Day to day you can be seen working together toward a higher purpose. You like to have fun. You're an active listener, treat people respectfully, and have a strong desire to know and help others.

Openness

- Your default is to be open. You're willing to share information, understand other perspectives, and consider new possibilities. You're curious, ask open questions, and are receptive to thoughts and feedback from others.

Grit

- You demonstrate grit by having the courage to commit and persevere. You're committed, earnest, and dive in to get the job done well with a positive attitude.

Integrity

- Simply put, do what you say and say what you'll do. You're honest and forthright, have a strong moral compass, and strive to match your words with your actions while leading by example.

Simplicity

- Be like Einstein: "Everything should be made as simple as possible, but no simpler."
Qualifications
Minimum of 10+ years experience in Human Resources

Minimum 3+ years' experience in a HR leadership position

Prior experience managing a high touch people operations team in a fast-paced work environment

Expertise in Workday; experience in leading through a successful Workday end to end implementation required

Background in process improvement, with preference for expertise in Six Sigma, Kaizen, or other lean operations frameworks

Significant experience in benefits administration, payroll, systems administration, compensation and related HR-process functions

Excellent communication, leadership and planning skills

Commitment to driving diversity, equity & inclusion initiatives and a strong personal conviction toward combating racism

Proven ability to act with sound integrity, tact, and discretion as well as excellent interpersonal and relationship-building skill

Excellent development and execution of strategies, process improvement, culture and system change, meeting facilitation and design, and communication

Strong project management skills and experience managing cross-functional relationships and priorities

Proven strategic agility, ability to succeed in a fast-paced, continuously-evolving environment

Skilled in leveraging HR technology to support business decisions (Workday, JW HR Tech Stack: Greenhouse, GSuite, Culture Amp, Wisetail, Justworks)
The base wage range for this position based in our New York City Office is targeted at $175,500 to $210,600 per year.
#LI-Hybrid #LI-KK1
Actual compensation is based on multiple factors that are unique to each candidate, including and not limited to skill set, level of relevant experience, and specific work location. Salary ranges for positions based in other locations may differ based on the cost of labor in that location.
For more information about Justworks' Total Reward Philosophy, including all of the perks and benefits we are proud to offer our team members, please visit Total Rewards @ Justworks.
Diversity At Justworks
Justworks is committed to maintaining a workplace where diversity of identity, culture, and life experience is the norm and is celebrated authentically and respected consistently. Diversity in our work, our people, and our product drives creativity and innovation, entrepreneurial leadership and integrity, competitiveness, and collaboration throughout our business and in the market. We depend on our differences to make our team stronger, our workplace more dynamic, and our product accessible to all of our customers.
We're proud to be an equal opportunity employer open to all qualified applicants regardless of race, color, ancestry, religion, sex, national origin, sexual orientation, age, citizenship, marital or familial status, disability, pregnancy, gender identity or expression, veteran status, genetic information, or any other legally protected status.