Senior Account Executive (Remote)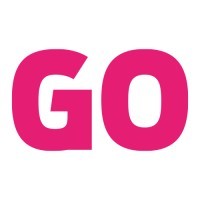 Indiegogo
Sales & Business Development
San Francisco, CA, USA
Posted on Thursday, April 27, 2023
***REMOTE POSITION***
WHAT IS INDIEGOGO?
Indiegogo is the place to discover clever, unique, and meaningful ideas and engage with the people behind them. We help Creators and Entrepreneurs accelerate their ideas from concept to success. Our backers can find thousands of technology innovation, creative, and community projects on our platform, many of which before they go mainstream.
OUR TEAM:
We're a remote-first organization with teammates across the nation. We're a team of inventors, musicians, triathletes, activists, filmmakers, and writers, united by our love for the creativity and ingenuity we help enable across our site. We are a team of committed, results-driven industry leaders and pioneers who are passionate about our mission: To empower people to unite around the ideas that matter to them and together bring those ideas to life!
POSITION OVERVIEW:
Indiegogo Core Sales Team's primary focus is to empower SMBs and Enterprises from US/EMEA (currently focusing on North America and Europe, with opportunities to grow into new regions) to launch innovative products and projects successfully on Indiegogo. As one of our Senior Account Executives, you will be representing Indiegogo to consult, evangelize and empower mid-market businesses across the US/EMEA to leverage crowdfunding and the Indiegogo platform to succeed in fundraising and product go-to-market.
YOU WILL:
Full-cycle ownership. Personally identify, target, pitch, and close high-quality campaigns and partnerships that will advance our business overall, as well as in specific verticals.
Achieve your sales targets as well as funnel activity metrics.
Prospect and build a strong pipeline of prospective campaign owners and entrepreneurs to ensure campaigns are launched consistently.
Nurture inbound and BDR sourced lead flow all the way through close
Generate outbound opportunities through email, phone calls, social media, and networking events
Educate Entrepreneurs and potential campaign owners on the value of Indiegogo and the variety of services we offer
Maintain accurate and timely customer, pipeline, and forecast data
Consult different business units, when necessary, to maximize on new campaign opportunities
Communicate feedback from prospect conversations to relevant stakeholders internally to help drive marketing and product strategy forward
Act as a go-to member within the Core Sales team for mentorship and training opportunities
Contribute to the continued evolution of our growing business
YOU HAVE:
4-7+ years of client-facing experience, emphasis on sales preferred
Vertical knowledge, experience, reputation, and network within the hardware/technology space
Lead the end-to-end sales cycle for transaction sizes in the 6-7 figure range
Experience in a consultative sales role for an Internet/ecommerce/marketplace business
You have a history of exceeding sales quotas throughout your career.
Ability to navigate complex business sales cycles, demonstrate value and handle objections, while delivering a delightful customer experience throughout the process
Excellent, concise communication so you can easily convey your thoughts, opinions, and feelings with customers and teammates
Ability to identify and engage decision-makers within a prospective client organization
Strong sales toolkit: you can prospect, qualify, demonstrate, negotiate, and close deals
The right attitude towards a sense of urgency, risk, and ambiguity that naturally comes with working at a startup
Experience and demonstrated ability to prioritize and multitask in a deadline-driven, high-pressure environment.
Positive attitude with a focus on having a growth mindset
BONUS POINTS:
High Growth Tech Ecosystem (SAAS) or crowdfunding related experience
Experience organizing/maintaining data using Salesforce
***REMOTE WORK***
Indiegogo is a remote-first working culture that offers coverage for office space where ever you reside domestically.
This role is open to remote US residents. We are currently accepting applications from all parts of the US however, International applicants are not currently accepted for the HQ team. Please note that all qualified candidates should have US sponsorship or residency to work in the US.
Indiegogo is an equal-opportunity employer and complies with the San Francisco FCO.
Indiegogo is committed to respecting your privacy as a job applicant. Please visit our Job Applicant Privacy Statement in our Privacy Portal for more information on your privacy rights and how Indiegogo processes your personal information.
For this role, our target annual on-target earning compensation range (Base + variable pay) is $130K- $170K. This role also includes variable bonus compensation based on performance. Final compensation is to be determined by the education, experience, knowledge, skills, and abilities of the applicant, internal equity, and alignment with market data.
This position comes with the following:
- Medical, dental & vision coverage
- Life & disability insurance
- Pet insurance
- Tax-advantaged health accounts
- 401k (Traditional & Roth)
- Mental health & fertility services
- Unlimited vacation + Company holidays
- Sick & Safe Time
- Paid Parental Leave
- And more!