Senior Accountant (Remote)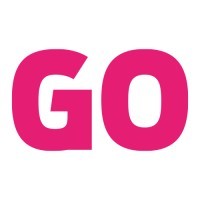 Indiegogo
Accounting & Finance
San Francisco, CA, USA
Posted on Saturday, February 18, 2023
Indiegogo is the place to discover clever, unique, and meaningful ideas and engage with the people behind them. We help Creators and Entrepreneurs accelerate their ideas from concept to success. Our backers can find thousands of technology innovation, creative, and community projects on our platform, many of which before they go
mainstream.
We're a remote-first organization with teammates across the nation. We're a team of inventors, musicians, triathletes, activists, filmmakers and writers, united by our love for the creativity and ingenuity we help enable across our site. We are a team of committed, results-driven industry leaders and pioneers who are passionate about our mission: To empower people to unite around the ideas that matter to them and together bring those ideas to life!
You Will:
Execute the month-end close process for various balance sheet and income statement accounts, including cash, revenue, FX gain/loss, and prepare consolidated financial statements and workbook for management
Prepare monthly consolidated P&L and Balance Sheet flux analysis for management reporting and analysis
Manage full-cycle A/P (coding, matching, disbursement) and full-cycle A/R (billing, DSO, collections)
Assist in answering accounting and financial questions by researching and interpreting data
Manage continuous process improvement to help drive efficiency and accuracy of the financials
Assist with the preparation of all investor and external reporting
Assist with developing and improving accounting policies and guidelines
Manage cash and complete daily bank - reconciliations
Assist with tax preparation
Assist with external audit requests and PBC items
Issue annual 1099s and answer all external inquiries related to 1099s
Manage applications for all business licenses and government compliance requirements
Ad-hoc projects as necessary
You have:
Bachelor's Degree in Accounting
4-5 years of accounting experience, tech industry & Big 4 experience a plusStrong Excel skills
Strong knowledge of GAAP, and required technical areas, including: revenue recognition, consolidations, foreign currency, and acquisitions – including Goodwill impairment and the underlying valuation
Ability to research accounting guidance and propose an opinion on treatment of accounting topics
Excellent communication skills, both oral and written
Strong reconciliation experience / skills to apply to efficiency projects
Strong analytical skills and have demonstrated ability to recognize and resolve challenges
Ability to effectively interact, verbally and in writing, with individuals throughout the company
Strong organizational skills, with excellent attention to detail
Ability to carry out assigned tasks timely and efficiently
An entrepreneurial spirit that thrives in a demanding, fast-paced, cross-functional work environment with changing priorities and deadlines
Bonus Points
CPA, big 4 public accounting experience
Proficiency with Intacct
Experience in SOX control execution/documentation
Great sense of humor!
***REMOTE WORK***
Indiegogo is a remote-first working culture that offers coverage for office space where ever you reside domestically.
This role is open to remote US residents. We are currently accepting applications from all parts of the US. However, international applicants are not currently accepted for the HQ team. Please note that all qualified candidates should have US sponsorship or residency to work in the US.
Indiegogo is an equal-opportunity employer and complies with the San Francisco FCO.
Indiegogo is committed to respecting your privacy as a job applicant. Please visit our Job Applicant Privacy Statement in our Privacy Portal for more information on your privacy rights and how Indiegogo processes your personal information.
For this role, our target annual base salary range is $90k - $110k. Final compensation is to be determined by the education, experience, knowledge, skills, and abilities of the applicant, internal equity, and alignment with market data.
This position comes with the following:
- Medical, dental & vision coverage
- Life & disability insurance
- Pet insurance
- Tax-advantaged health accounts
- 401k (Traditional & Roth)
- Mental health & fertility services
- Unlimited vacation + Company holidays
- Sick & Safe Time
- Paid Parental Leave
- And more!