Hedge Fund Finance - Assistant Vice President / Vice President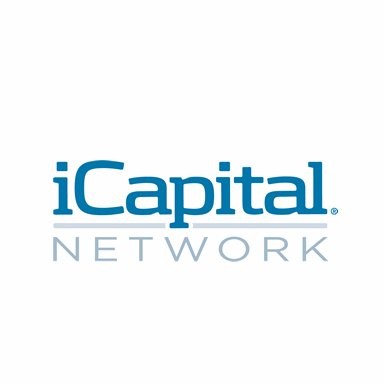 iCapital Network
Accounting & Finance
New York, NY, USA
Posted on Thursday, October 5, 2023
iCapital is powering the world's alternative investment marketplace. Our financial technology platform has transformed how advisors, wealth management firms, asset managers, and banks evaluate and recommend bespoke public and private market strategies for their high-net-worth clients. iCapital services approximately $164 billion in global client assets invested in 1,333 funds, as of July 2023.
iCapital has been named to the Forbes Fintech 50 for six consecutive years (2018 – 2023); a three-time selection by Forbes to its list of Best Startup Employers (2021-2023); and a two-time winner of MMI/Barron's Solutions Provider award (See link below).
About the Role
iCapital is looking to hire an Assistant Vice President or Vice President to join the Hedge Fund Finance team. This position is a hands-on role with responsibility for servicing many of the firm's larger access funds, in conjunction with third-party administrators, managing all fund accounting and financial reporting to investors, including capital activity, partner capital statements, annual audited financials, and tax deliverables.
Responsibilities
Provide oversight of fund administrators and other service providers, such as auditors, tax service providers, and custodians.
Monitor cash positions, reconciliations, and manage cash reserves.
Run expense allocation process.
Participate in new fund structuring, set up, and onboarding.
Work closely with Investor Relations, Product, Legal and Compliance, Technology, and Sales and Marketing teams to support fund operations.
Design and implement processes and procedures for servicing the funds. Work in close partnership with the management team to enhance and automate key processes, and to develop and enhance product, management, and other reporting, targeting both efficiency and scale.
Define, update, and maintain operating policies and procedures.
Build and maintain relationships with underlying fund managers.
Liaise with funds' custodian and funds' bank, as well as other counterparties as needed.
Work with counsel and CCO to ensure general compliance with fund docs, SEC, and FINRA.
Assist with ad-hoc activities as required by the team and different parts of the organization.
Qualifications
Bachelor's degree in Accounting, Finance, or another business-related field a plus
6+ years of fund accounting, fund administration, and fund operations experience, with a focus on alternative investment funds including fund-of-funds and feeder funds
Passion for the application of innovative technology
Intermediate Excel skills
Excellent organizational skills and attention to detail
Proven ability to multi-task and work both independently and as a team player in a fast-paced, demanding environment
Strong verbal, written, and interpersonal communication skills
High level of integrity
Willingness to learn new topics and work in an evolving business environment
Organized and detail-oriented with ability to see the big picture
Benefits
The base salary range for this role is $100,000 to $180,000. iCapital offers a compensation package which includes salary, equity for all full-time employees, and an annual performance bonus. Employees also receive a comprehensive benefits package that includes an employer matched retirement plan, generously subsidized healthcare with 100% employer paid dental, vision, telemedicine, and virtual mental health counseling, parental leave, and unlimited paid time off (PTO).
We believe the best ideas and innovation happen when we are together. We offer most employees the flexibility to work in the office three or four days. Every department has different needs, and some positions will be designated in-office jobs, based on their function.
For additional information on iCapital, please visit https://www.icapitalnetwork.com/about-us Twitter: @icapitalnetwork | LinkedIn: https://www.linkedin.com/company/icapital-network-inc | Awards Disclaimer: https://www.icapitalnetwork.com/about-us/recognition/
iCapital is proud to be an Equal Employment Opportunity and Affirmative Action employer. We do not discriminate based upon race, religion, color, national origin, gender, sexual orientation, gender identity, age, status as a protected veteran, status as an individual with a disability, or other applicable legally protected characteristics.