Quant Developer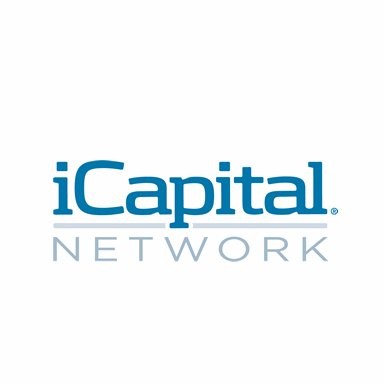 iCapital Network
Software Engineering
New York, NY, USA
Posted on Wednesday, September 20, 2023
iCapital is powering the world's alternative investment marketplace. Our financial technology platform has transformed how advisors, wealth management firms, asset managers, and banks evaluate and recommend bespoke public and private market strategies for their high-net-worth clients. iCapital services approximately $148 billion in global client assets invested in 1,155 funds, as of September 2022.
iCapital has been named to the Forbes Fintech 50 for five consecutive years (2018 – 2022); a back-to-back selection by Forbes to its list of Best Startup Employers; and a two-time winner of MMI/Barron's Solutions Provider award (See link below).
About the Role
The Quant team's goal is to deliver industry-leading analytical insights that help financial advisors and investors managing their multi-asset portfolios and utilizing alternative assets to meet their long-term investment objects. The team consists of Quantitative Researchers and Quantitative Developers to research, define, and implement models that will guide clients in portfolio construction, asset allocation, and risk management. The team members have diverse backgrounds such as math, physics, economics, quantitative finance, computer science, and other science and engineering fields, and collaborate closely with business-side colleagues, platform architects, software developers, and product managers to deliver analytics through the software platform for the firm's clients.
The Quant Developers have a core mission of developing robust and scalable quantitative models to deliver portfolio risk analytics capabilities as part of the firm's commercial technology platform for financial advisors and asset managers. The team members will implement statistical, machine learning, and quantitative financial models, applied to a combination of proprietary, public, and third-party data, to deliver analytics for multi-asset portfolios including alternative assets such as hedge fund, private equity, private credit, real estate, and digital assets.
Responsibilities
Develop robust and scalable quantitative financial models and collaborate closely with quant researchers to productionize proprietary risk analytics models as part of the firm's software platform
Develop centralized financial calculation engines powering the firm's commercial technology platform
Document and communicate quantitative methodologies and analytics to others including stakeholders and clients
Collaborate with other teams to ensure risk analytics are delivered through the software platform with excellent user experience
Qualifications
2-3+ year of professional experience in quantitative financial modeling, data science, or software development
Expertise in implementing statistical analysis, machine learning, or financial modeling with Python, and proficiency in full-stack software development
Ability to work in a dynamic and fast-paced environment
Knowledge of JAVA/Scala/C++ is a plus
Experience with AWS is a plus
Benefits
The base salary range for this role is $110,000 to $150,000. iCapital offers a compensation package which includes salary, equity for all full-time employees, and an annual performance bonus. Employees also receive a comprehensive benefits package that includes an employer matched retirement plan, generously subsidized healthcare with 100% employer paid dental, vision, telemedicine, and virtual mental health counseling, parental leave, and unlimited paid time off (PTO).
We believe the best ideas and innovation happen when we are together. We offer most employees the flexibility to work in the office three or four days. Every department has different needs, and some positions will be designated in-office jobs, based on their function.
For additional information on iCapital, please visit https://www.icapitalnetwork.com/about-us Twitter: @icapitalnetwork | LinkedIn: https://www.linkedin.com/company/icapital-network-inc | Awards Disclaimer: https://www.icapitalnetwork.com/about-us/recognition/
iCapital is proud to be an Equal Employment Opportunity and Affirmative Action employer. We do not discriminate based upon race, religion, color, national origin, gender, sexual orientation, gender identity, age, status as a protected veteran, status as an individual with a disability, or other applicable legally protected characteristics.