Supervising Producer - Vice President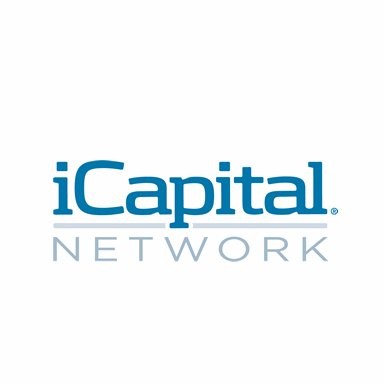 iCapital Network
New York, NY, USA
Posted on Thursday, August 31, 2023
iCapital is powering the world's alternative investment marketplace. Our financial technology platform has transformed how advisors, wealth management firms, asset managers, and banks evaluate and recommend bespoke public and private market strategies for their high-net-worth clients. iCapital services approximately $162 billion in global client assets invested in 1,307 funds, as of June 2023.
iCapital has been named to the Forbes Fintech 50 for six consecutive years (2018 – 2023); a three-time selection by Forbes to its list of Best Startup Employers (2021-2023); and a two-time winner of MMI/Barron's Solutions Provider award (See link below).
About the Role
iCapital is looking to hire an experienced and highly motivated supervising video and multimedia producer to organize and manage the development and digital production of iCapital studio content for distribution across mobile, social, and streaming platforms. The ideal candidate will collaborate with stakeholders, subject matter experts (SMEs), and studio associates to produce creative and engaging content from iCapital's in-house studio, in alignment with iCapital's larger content strategy. This role will be responsible for managing production schedules and overseeing the development and production of live guest segments, including bookings, pre-interviews, and scripts, and will coordinate with cross-department colleagues to optimize distribution efforts.
This individual must maintain the highest level of quality control with strong editorial judgment, supporting the growth and development of the studio team, and be able to evaluate viewership performance analytics to assess and inform production team processes.
This role will oversee both editorial content and how that content is produced and presented to the public, converting the strategic vision of our company and top-line messaging into relatable, digestible video segments and soundbites. This individual will own the end-to-end multimedia production process, from receiving creative briefs and outlines for scripts to conceptualizing and delivering engaging and impactful video content.
Responsibilities
Coordinate with directors, camera operators, and audio to ensure all technical aspects of filming are set up properly.
Design and implement clear processes, procedures, and framework kits for scalable production.
Direct and produce live streaming broadcasts.
Maintain the highest level of quality control with strong editorial judgement.
Provide constructive production and editorial feedback to producers and iCapital hosts or other in-house show guests.
Perform creative editorial functions, including weaving elements of the message together for effective storytelling, conducting research for each production, and ensuring consistent use of brand, voice, and tone.
Produce and provide editing feedback for short- and long-form video content for mobile, social, and digital audiences.
Ensure visual and thematic continuity throughout the production process, from elevating the creative look and feel of content across platforms to incorporating graphics, lower-thirds, chyrons, plug-ins, and graphics, and coordinating with creative teams to expand brand guidelines as needed.
Coordinate with the Compliance team to ensure content is approved for public distribution.
Evaluate and leverage viewership performance analytics to highlight studio wins and inform tactical decisions on how studio time is spent.
Qualifications
Bachelor's degree in journalism, communications, or relevant field
Familiar with financial markets
10+ years of work experience as a producer in a studio and control room setting and an in-depth understanding of the video production and post-production processes
Relevant experience creating digital content in versatile production styles, copywriting in short form, and managing producers and production associates
Collaborative, strong interpersonal skills, and solid ability to cultivate relationships with colleagues, partners, and other content producers
Proven experience with digital video production technology
Excellent organizational, time management, and communication skills
A strong understanding of social analytics and the ability to provide informed feedback on content performance
Able to perform efficiently under pressure and manage multiple projects and deadlines to ensure high quality of work with strong attention to detail and under limited supervision
Experience and interest in financial broadcast production
Experience in project management, research, and mentoring leaders as well as experience with Brightcove, Adobe Creative Suite, and other production tools and assets is a plus
Benefits
The base salary range for this role is $130,000 to $160,000. iCapital offers a compensation package which includes salary, equity for all full-time employees, and an annual performance bonus. Employees also receive a comprehensive benefits package that includes an employer matched retirement plan, generously subsidized healthcare with 100% employer paid dental, vision, telemedicine, and virtual mental health counseling, parental leave, and unlimited paid time off (PTO).
We believe the best ideas and innovation happen when we are together. We offer most employees the flexibility to work in the office three or four days. Every department has different needs, and some positions will be designated in-office jobs, based on their function.
For additional information on iCapital, please visit https://www.icapitalnetwork.com/about-us Twitter: @icapitalnetwork | LinkedIn: https://www.linkedin.com/company/icapital-network-inc | Awards Disclaimer: https://www.icapitalnetwork.com/about-us/recognition/
iCapital is proud to be an Equal Employment Opportunity and Affirmative Action employer. We do not discriminate based upon race, religion, color, national origin, gender, sexual orientation, gender identity, age, status as a protected veteran, status as an individual with a disability, or other applicable legally protected characteristics.