Product Manager - Associate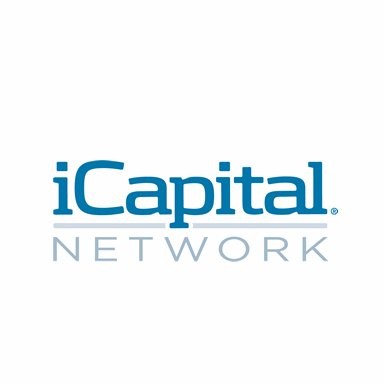 iCapital Network
Product
New York, NY, USA
Posted on Saturday, July 29, 2023
iCapital is powering the world's alternative investment marketplace. Our financial technology platform has transformed how advisors, wealth management firms, asset managers, and banks evaluate and recommend bespoke public and private market strategies for their high-net-worth clients. iCapital services approximately $148 billion in global client assets invested in 1,155 funds, as of September 2022.
iCapital has been named to the Forbes Fintech 50 for five consecutive years (2018 – 2022); a back-to-back selection by Forbes to its list of Best Startup Employers; and a two-time winner of MMI/Barron's Solutions Provider award (See link below).
About the Role
iCapital is seeking a highly motivated Product Manager to help lead various buildouts of a critical core area of product at iCapital. You will be working in a team-oriented environment with smart and hardworking individuals in a results-oriented culture with support from the Executive Management. This is an opportunity to solve fun and complex industry wide problems, spanning across a number of various alternative investment products. You will be working directly with end users and clients to bring scale and efficiencies spanning across a multitude of different business processes, as well as various user experiences for key critical online functions. You will utilize the latest technologies and innovative solutions, with room to grow or broaden your responsibilities as the company continuously grows. You will be responsible for various areas of product building, and have the opportunity to define your own space, and work towards identifying unmet needs, defining requirements, writing user stories, developing project communication plans, and testing product features. We live and breathe agile and deploy fast, to learn and iterate quickly. Having fun while doing it is a big part of who we are so the ideal candidate will embrace a collaborative, multi-disciplinary team in a fast-paced, entrepreneurial environment.
Responsibilities
Execute the strategic road map, and lead the direction of the product of the platform in partnership with stakeholders
Help lead engagement with end users and clients to identify and deliver solutions to core functional areas and user experiences.
Monitor and work with the production support team to improve daily production process
Work with UX Design teams, Technology and other partners in scoping different solutions, writing user-stories and preparing the organization for product launches
Help identify the highest leverage areas and mobilize key constituents quickly to deliver great products
Test and review online product upgrades to ensure flawless execution
Develop a strong understanding of business impacts and work with others to manage concurrent requests and requirements
Monitor the performance of the product and continuously improve it through all the life-stages of a product
Maintain awareness of the competitive landscape from a business and legal / compliance perspective
Step outside the product realm when appropriate to contribute to the team and overall company mission
Qualifications
3 to 7+ years of experience in product management in a fast-paced, agile environment
Critical thinker and comfortable with the unknown
Willingness to dig deep, analyze and know the ins and outs of how things work
Natural problem solver and driven to push initiatives to conclusions
Great communicator and comfortable engaging others for ideas and resolutions
Comfort with leveraging SQL and ability to generate conclusions based on data being presented
Capable or growing into a role of managing space in terms of organizing requests and priorities
Develop a solid understanding of organizational data flow and its impact on business processes.
Strong technical background and understanding; ability to construct wireframes and design user experiences while understanding basic API functionalities
Capable of building relationships to gain buy in and achieve business results
History of customer centric focus with a knack for quick and thoughtful problem-solving
Financial technology background strongly preferred
Expertise with QA testing and business analysis
Strong interpersonal and presentation skills
Capable of growing into or demonstrated track record of influencing others effectively
The base salary range for this role is $100,000 to $150,000 depending on level. iCapital offers a compensation package which includes salary, equity for all full-time employees, and an annual performance bonus. Employees also receive a comprehensive benefits package that includes an employer matched retirement plan, generously subsidized healthcare with 100% employer paid dental, vision, telemedicine, and virtual mental health counseling, parental leave, and unlimited paid time off (PTO).
We believe the best ideas and innovation happen when we are together and prioritize office-first four days a week. Most employees have the option to work remotely one day a week while some positions will be designated in-office jobs, based on their function.
.
For additional information on iCapital, please visit https://www.icapitalnetwork.com/about-us Twitter: @icapitalnetwork | LinkedIn: https://www.linkedin.com/company/icapital-network-inc | Awards Disclaimer: https://www.icapitalnetwork.com/about-us/recognition/
iCapital is proud to be an Equal Employment Opportunity and Affirmative Action employer. We do not discriminate based upon race, religion, color, national origin, gender, sexual orientation, gender identity, age, status as a protected veteran, status as an individual with a disability, or other applicable legally protected characteristics.