Policy and Controls Manager - Assistant Vice President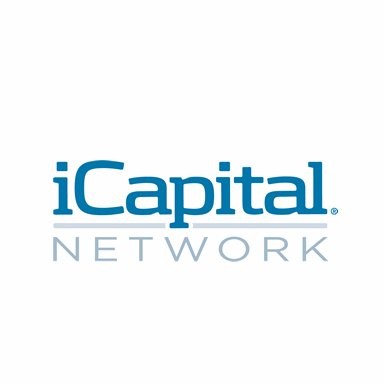 iCapital Network
Greenwich, CT, USA
Posted on Saturday, July 15, 2023
iCapital is powering the world's alternative investment marketplace. Our financial technology platform has transformed how advisors, wealth management firms, asset managers, and banks evaluate and recommend bespoke public and private market strategies for their high-net-worth clients. iCapital services approximately $159 billion in global client assets invested in 1,288 funds, as of May 2023.
iCapital has been named to the Forbes Fintech 50 for six consecutive years (2018 – 2023); a back-to-back selection by Forbes to its list of Best Startup Employers; and a two-time winner of MMI/Barron's Solutions Provider award (See link below).
Job Summary:
Reporting to Head of Enterprise Risk Management, the Policy and Controls Manager will research, develop, implement, and manage policy and procedural library and design, deliver, and manage the risk control framework across the enterprise.
Key Responsibilities:
The Polices and Control Manager will build and develop relationships with key business leaders, regional stakeholders, and subject matter experts to develop new and enhance existing policies and procedures as well as identify, assess, and test risk controls.
Responsibilities include:
Analyze business processes across the company to determine documentation requirements.
Gather information through research, SME interviews, source documents, and review of existing documentation.
Participate in projects to assist with policy and procedure documentation needs and assess best methods for communication and presentation to senior management.
Write various types of documentation, such as policies, operational procedures, manuals, job aids, forms, and reference guides.
Organize, publish, and maintain documents in a document management system in such a way that information is easily accessible.
Maintain and actively track policy and procedure exceptions and partner with SMEs to determine and document mitigating controls and processes.
Perform regular assessments on the effectiveness of the policies and procedures produced.
Ensure that existing controls that mitigate identified risks are properly designed and are operating effectively.
Design and develop new controls for newly identified risks that have not been properly mitigated by performing gap assessments.
Develop and manage a controls library that adheres to a commonly accepted industry framework.
Assist in the annual Risk Control Self-Assessment (RCSA) process.
Support risk management department's current initiatives.
The Individual:
This individual must have the ability to effectively navigate a complex stakeholder landscape while operationally managing concurrent tactical to strategic initiatives. They will understand how to conceive, plan, and execute a policy program while supporting multi-disciplinary project teams simultaneously. This person will have first-hand experience developing an array of corporate documentation (e.g., policies, plans, and procedures) and risk and control libraries.
Qualifications:
Proven track record of successfully working with diverse stakeholders including internal/external stakeholders, executives, human resources, information security, corporate technology, legal, communications, sales, etc.
7+ years of relevant work experience.
Prior tech industry, financial services, or FinTech experience is a plus.
Bachelor's degree.
Knowledge Skills and Abilities
Strong interviewing and listening skills.
Excellent organizational, written, and verbal communication skills.
Excellent interpersonal skills to foster long term relationships.
Time management/ability to perform comfortably in a fast-paced, deadline-oriented work environment.
Strong ability to:

Write clearly, concisely, and accurately.
Write for a wide variety of audiences.
Proof-read and edit.
Pay attention to detail.
Demonstrate initiative, problem-solving, and decision-making within scope of responsibilities.
Ask relevant questions when interviewing SMEs and other resource persons.
Comprehend abstract and complex concepts and translate them to concrete, simple, user-friendly documents.
Effectively collaborate in a team environment, as well as work independently without much supervision.
Maintain confidentiality of sensitive information.
Proficiency in MS Office (Word, Excel, and Outlook).
Benefits
The base salary range for this role is $100,000 to $140,000. iCapital offers a compensation package which includes salary, equity for all full-time employees, and an annual performance bonus. Employees also receive a comprehensive benefits package that includes an employer matched retirement plan, generously subsidized healthcare with 100% employer paid dental, vision, telemedicine, and virtual mental health counseling, parental leave, and unlimited paid time off (PTO).
We believe the best ideas and innovation happen when we are together. We offer most employees the flexibility to work in the office three or four days. Every department has different needs, and some positions will be designated in-office jobs, based on their function.
For additional information on iCapital, please visit https://www.icapitalnetwork.com/about-us Twitter: @icapitalnetwork | LinkedIn: https://www.linkedin.com/company/icapital-network-inc | Awards Disclaimer: https://www.icapitalnetwork.com/about-us/recognition/
iCapital is proud to be an Equal Employment Opportunity and Affirmative Action employer. We do not discriminate based upon race, religion, color, national origin, gender, sexual orientation, gender identity, age, status as a protected veteran, status as an individual with a disability, or other applicable legally protected characteristics.