Business Resiliency Manager - Assistant Vice President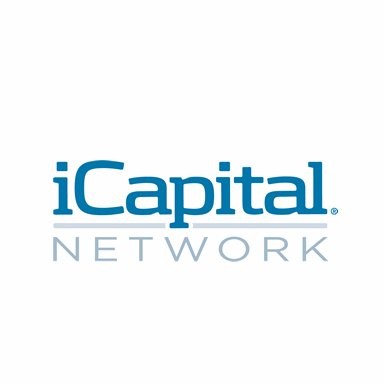 iCapital Network
Greenwich, CT, USA
Posted on Saturday, July 15, 2023
iCapital is powering the world's alternative investment marketplace. Our financial technology platform has transformed how advisors, wealth management firms, asset managers, and banks evaluate and recommend bespoke public and private market strategies for their high-net-worth clients. iCapital services approximately $159 billion in global client assets invested in 1,288 funds, as of May 2023.
iCapital has been named to the Forbes Fintech 50 for six consecutive years (2018 – 2023); a back-to-back selection by Forbes to its list of Best Startup Employers; and a two-time winner of MMI/Barron's Solutions Provider award (See link below).
About the Role
Reporting to the Head of Business Resiliency and Physical Security, the Business Resiliency Manager will develop, implement, manage, and maintain iCapital's Business Continuity (BC) and Information Technology Disaster Recovery (ITDR) programs supporting iCapital's resilience and risk programs.
Responsibilities
The Business Resiliency Manager will build and develop relationships with key business leaders, regional stakeholders, and subject matter experts to develop and implement BC/ITDR strategies and plans that empower the business to respond effectively to business disruptions:
Develop and implement BC/ITDR requirements, policies, and framework;

maintain

business recovery plans and procedures; reviews, revises, and expands existing plans and protocols.

Perform risk assessments to

identify

vulnerabilities and potential business interruptions.

Perform Business Impact Analysis (BIA) to

identify

and characterize business processes, resources, and key personnel.

Perform gap analysis on assessment findings to

identify

critical business processes, resources, and key personnel.

Design, develop, and implement BC/ITDR plans, and recovery strategies based critical business processes, resources, and key personnel

identified

during gap analysis.

Continuously improve and enhance BC/ITDR plans and recovery strategies.

Implement, manage, and

maintain

resiliency program infrastructure, including BC/ITDR tools, notification systems, documentation, and management reporting.

Works closely with partners to ensure proper support processes are created, documented, and followed.

Train key personnel on resiliency infrastructure and BC/ITDR plan activation, communication, and response.

Plan, organize, and direct BC/ITDR tabletop exercises and/or tests.

Evaluate the effectiveness of BC/ITDR plans and recovery strategies based on exercise and/or test findings.

Improve BC/ITDR plans, and recovery strategies based on exercise and/or test results.

Collect, analyze, and

presents

key metrics to senior management.

Responsible for staying up to date and tracking future BC/ITDR related laws, regulatory requirements, contractual obligations, and industry best practices.
This individual must have the ability to effectively navigate a complex stakeholder landscape while operationally managing concurrent tactical to strategic initiatives. They will understand how to conceive, plan, and execute a resilience strategy while leading multi-disciplinary project teams simultaneously. This person will have first-hand experience building programs and understand the symmetry between security, risk, and resilience.
Qualifications
Proven track record of successfully working with diverse stakeholders including internal and external stakeholders, executives, Human Resources, Information Security, Corporate Technology, Legal, Communications, Sales, etc.

7-10 years of relevant experience in BC, ITDR, and Incident Management

5+ years leading complex and challenging projects

Certified Business Continuity Professional (CBCP), Certified Disaster Recovery Engineer (CDRE), or equivalent certifications preferred

Prior tech industry, financial services, or FinTech experience is a plus

Master's degree is a plus

Outstanding organizational, written, and verbal communication skills

Effective team member with an ability to build rapport and leverage relationships

Excellent project management skills in fast-paced, deadline-oriented environment

Experience drafting project plans, holding teams accountable to their deliverables, and producing final reports

Strong interviewing and listening skills

Excellent problem-solving, and decision-making abilities

Provide leadership, guidance, and professional development and mentoring to professionals at all levels

Familiar with Fusion Risk Management and the Everbridge tool suites
Benefits
The base salary range for this role is $120,000 to $150,000. iCapital offers a compensation package which includes salary, equity for all full-time employees, and an annual performance bonus. Employees also receive a comprehensive benefits package that includes an employer matched retirement plan, generously subsidized healthcare with 100% employer paid dental, vision, telemedicine, and virtual mental health counseling, parental leave, and unlimited paid time off (PTO).
We believe the best ideas and innovation happen when we are together. We offer most employees the flexibility to work in the office three or four days. Every department has different needs, and some positions will be designated in-office jobs, based on their function.
For additional information on iCapital, please visit https://www.icapitalnetwork.com/about-us Twitter: @icapitalnetwork | LinkedIn: https://www.linkedin.com/company/icapital-network-inc | Awards Disclaimer: https://www.icapitalnetwork.com/about-us/recognition/
iCapital is proud to be an Equal Employment Opportunity and Affirmative Action employer. We do not discriminate based upon race, religion, color, national origin, gender, sexual orientation, gender identity, age, status as a protected veteran, status as an individual with a disability, or other applicable legally protected characteristics.