Client Operations Support - Associate / Assistant Vice President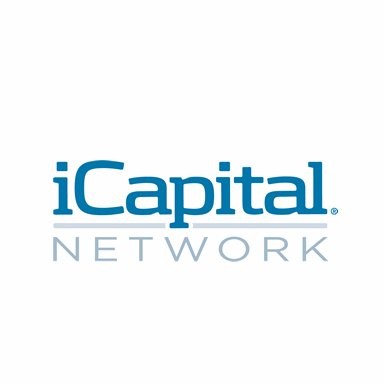 iCapital Network
Customer Service, Operations
New York, NY, USA
Posted on Tuesday, July 11, 2023
iCapital is powering the world's alternative investment marketplace. Our financial technology platform has transformed how advisors, wealth management firms, asset managers, and banks evaluate and recommend bespoke public and private market strategies for their high-net-worth clients. iCapital services approximately $164 billion in global client assets invested in 1,333 funds, as of July 2023.
iCapital has been named to the Forbes Fintech 50 for six consecutive years (2018 – 2023); a three-time selection by Forbes to its list of Best Startup Employers (2021-2023); and a two-time winner of MMI/Barron's Solutions Provider award (See link below).
About the Role
The iCapital Client Operations and Support team unites cross-platform activities with the goal of creating leverage, promoting global consistency, and achieving operational excellence across the iCapital platform.
The team partners with functional business units, Technology Operations Product Managers, engineering teams and plays a critical cross functional role in developing the iCapital operating platform. The team combines strategy, business process and technology expertise to maximize growth, scale, and operating consistency across iCapital with a strong focus on ICN Platform.
This group works with key technology operations product managers and business management partners to define and manage platform technology requirements and to communicate priorities to key stakeholders. This often involves conducting business process and operating model reviews to understand platform requirements and ensuring the Capital platform continues to evolve to meet the key priorities of Client Success.
Working on this team requires strong project management skills, an understanding of the ICN platform, technology and the markets, and the ability to conduct business process reviews. The ideal candidate would be someone who enjoys a challenge and can understand, frame, and communicate complex issues, sometimes within an ambiguous context. He or she can design creative solutions, drive them through to implementation and communicate in a way that simplifies complex topics.
Responsibilities
Execute and provide oversight to a large, complex portfolio of projects.

Assist in defining scope and impact of projects, and effectively communicate results to stakeholders and management.

Lead all aspects of business analysis, from requirements gathering to post project benefits review.

Facilitate and own the business process reviews and document changes consistent with the firm's global operating model.

Comprehend technical framework of business process and identify areas for improvement.

Work with product management teams to help define and build new Platform functionality.

Proactively identify and communicate issues and risks related to the project.

Facilitate cross-organizational communication and facilitate integration meetings among key project personnel to ensure a proper framework for issue resolution and risk mitigation is developed and utilized.

Train users in the new processes and applications as well as creating training materials for new business and system functionality.

Participate in multiple projects that span regions, geographies, continents, and time zones.
Qualifications
5+ years of experience in financial services

Business analysis and project management experience

Experience working with gathering requirements and implementing solutions

Strong prioritization and project management skills, including timely and proactive communication of timelines, status, issue partner concerns

Demonstrated ability to propose practical technical solutions to business problems and issues

Intellectually curious and able to take initiative and deliver results

Result-oriented and able to "roll-up the sleeves" to accomplish necessary tasks

Able to build strong relationships and partnerships, as well as leverage relationships to

accomplish business goals (including influencing stakeholders to achieve desired outcomes)

Strong communication and organizational skills, attention to detail, creativity, initiative, and the ability to work under tight deadlines

Strong work ethic
Benefits
The base salary range for this role is $90,000 to $120,000 depending on level. iCapital offers a compensation package which includes salary, equity for all full-time employees, and an annual performance bonus. Employees also receive a comprehensive benefits package that includes an employer matched retirement plan, generously subsidized healthcare with 100% employer paid dental, vision, telemedicine, and virtual mental health counseling, parental leave, and unlimited paid time off (PTO).
We believe the best ideas and innovation happen when we are together. We offer most employees the flexibility to work in the office three or four days. Every department has different needs, and some positions will be designated in-office jobs, based on their function.
For additional information on iCapital, please visit https://www.icapitalnetwork.com/about-us Twitter: @icapitalnetwork | LinkedIn: https://www.linkedin.com/company/icapital-network-inc | Awards Disclaimer: https://www.icapitalnetwork.com/about-us/recognition/
iCapital is proud to be an Equal Employment Opportunity and Affirmative Action employer. We do not discriminate based upon race, religion, color, national origin, gender, sexual orientation, gender identity, age, status as a protected veteran, status as an individual with a disability, or other applicable legally protected characteristics.