Research and Education Content Writer - Assistant Vice President / Vice President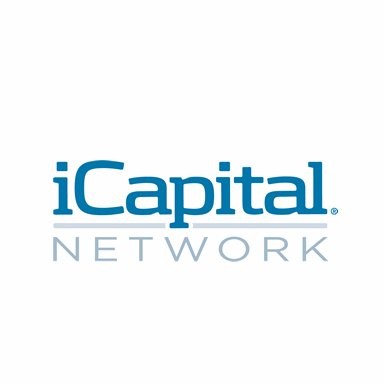 iCapital Network
Marketing & Communications
Greenwich, CT, USA
Posted on Saturday, June 24, 2023
iCapital is powering the world's alternative investment marketplace. Our financial technology platform has transformed how advisors, wealth management firms, asset managers, and banks evaluate and recommend bespoke public and private market strategies for their high-net-worth clients. iCapital services approximately $157 billion in global client assets invested in 1,271 funds, as of April 2023.
iCapital has been named to the Forbes Fintech 50 for five consecutive years (2018 – 2022); a back-to-back selection by Forbes to its list of Best Startup Employers; and a two-time winner of MMI/Barron's Solutions Provider award (See link below).
About the Role
iCapital is looking to hire a Research and Education Content Writer to join the Investment Products, Research and Education team. This role will help with the development of research papers, blogs, articles, and other content focused on alternative investments. This position will be responsible for drafting research and education material, gathering supporting research and data, and content management. The ideal candidate has extensive experience and knowledge in private capital markets, as well as financial writing experience.
Responsibilities
Perform extensive research on industry trends and investment strategies.
Work with senior research team members to refine concepts and themes for research papers.
Draft research papers, blogs, and articles based on input from the senior team members covering a broad array of topics including private capital, hedge funds, impact investing, digital currencies, asset allocation, etc.
Maintain inventory of existing content, including updating data, and providing new information to keep content relevant.
Manage, organize, and prioritize the production of content and work collaboratively across departments to publish content.
Actively follow investment trends in the alternatives industry and suggest new areas of research to the senior team.
Qualifications
5 – 12 years of experience across alternative investments, particularly private capital markets
Exceptional writing skills and able to generate high quality content efficiently and consistently, and quickly distill concepts into clear and concise text
Able to provide extensive writing samples and demonstrate ability to compose content that is accessible and straightforward
Able to independently conduct research and problem solve
Able to interact with colleagues in a professional and collaborative manner
Ableto multi-task across several projects at once, and prioritize time sensitive items
Proficient with one or more of the following: CapitalIQ, PitchBook, Preqin
Benefits
The base salary range for this role is $100,000 to $175,000. iCapital offers a compensation package which includes salary, equity for all full-time employees, and an annual performance bonus. Employees also receive a comprehensive benefits package that includes an employer matched retirement plan, generously subsidized healthcare with 100% employer paid dental, vision, telemedicine, and virtual mental health counseling, parental leave, and unlimited paid time off (PTO).
We believe the best ideas and innovation happen when we are together. We offer most employees the flexibility to work in the office three or four days. Every department has different needs, and some positions will be designated in-office jobs, based on their function.
For additional information on iCapital, please visit https://www.icapitalnetwork.com/about-us Twitter: @icapitalnetwork | LinkedIn: https://www.linkedin.com/company/icapital-network-inc | Awards Disclaimer: https://www.icapitalnetwork.com/about-us/recognition/
iCapital is proud to be an Equal Employment Opportunity and Affirmative Action employer. We do not discriminate based upon race, religion, color, national origin, gender, sexual orientation, gender identity, age, status as a protected veteran, status as an individual with a disability, or other applicable legally protected characteristics.