Cyber Security Operations (SCO) Lead - Assistant Vice President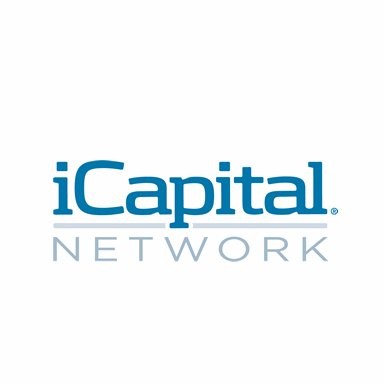 iCapital Network
Operations
Greenwich, CT, USA
Posted on Thursday, May 4, 2023
iCapital is powering the world's alternative investment marketplace. Our financial technology platform has transformed how advisors, wealth management firms, asset managers, and banks evaluate and recommend bespoke public and private market strategies for their high-net-worth clients. iCapital services approximately $157 billion in global client assets invested in 1,244 funds, as of March 2023.
iCapital has been named to the Forbes Fintech 50 for five consecutive years (2018 – 2022); a back-to-back selection by Forbes to its list of Best Startup Employers; and a two-time winner of MMI/Barron's Solutions Provider award (See link below).
About the Role
iCapital is looking for a Cyber Security Operations Lead to implement, operate, and manage the security operations center. The security operations center at iCapital responds to security alerts, manages security incidents, and performs daily, weekly, and monthly checks to provide security assurance. The SCO Lead will manage a small global team and will work alongside other internal teams to provide situational awareness through detecting, containing and resolving cyber security threats using a comprehensive set of cyber security technologies including IDS, IPS, DLP, SIEM, AWS and firewall technologies.
Responsibilities
Manage a global team of SCO analysts.
Establish, operate, and manage a SIEM to provide a wholistic view of security incidents.
Establish alerts and security dashboards in SIEM to respond to key security events and provide security assurance.
Establish and maintain Runbooks and procedures for handling incidents, and daily, weekly, and monthly security checklists.
Triage incidents quickly and effectively, escalating priorities for the SCO team and liaison with other teams across the firm.
Ensure daily, weekly, and monthly tasks to measure and report on the state of cyber security defenses at the firm.
Drive evaluation, selection, and configuration of key security tools to enhance Cyber security operations.
Qualifications
Desired 5-8 years of experience in managing security operations, preferably with 1-3 years as a lead.
Bachelor's degree in information security, information technology, or computer science preferred
Experience with setup and management of SIEMs, preferably Splunk
Knowledge of Linux and Windows operating systems
Excellent understanding of TCP/IP protocols
Experience with cloud infrastructure systems, AWS preferred
Quick learner with desire to always learn combined with the ability to multi-task
Attentive, organized, and detail-oriented
Solid problem-solving and analytical skills
Excellent communication skills
Benefits
The base salary range for this role is $130,000 to $160,000. iCapital offers a compensation package which includes salary, equity for all full-time employees, and an annual performance bonus. Employees also receive a comprehensive benefits package that includes an employer matched retirement plan, generously subsidized healthcare with 100% employer paid dental, vision, telemedicine, and virtual mental health counseling, parental leave, and unlimited paid time off (PTO).
We believe the best ideas and innovation happen when we are together. We offer most employees the flexibility to work in the office three or four days. Every department has different needs, and some positions will be designated in-office jobs, based on their function.
For additional information on iCapital, please visit https://www.icapitalnetwork.com/about-us Twitter: @icapitalnetwork | LinkedIn: https://www.linkedin.com/company/icapital-network-inc | Awards Disclaimer: https://www.icapitalnetwork.com/about-us/recognition/
iCapital is proud to be an Equal Employment Opportunity and Affirmative Action employer. We do not discriminate based upon race, religion, color, national origin, gender, sexual orientation, gender identity, age, status as a protected veteran, status as an individual with a disability, or other applicable legally protected characteristics.