UX Developer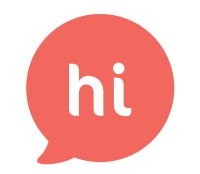 Hi Marley
Software Engineering, Design
Boston, MA, USA
Posted on Friday, May 12, 2023
Hi Marley is the only digital collaboration platform built for insurance. With our innovative SaaS texting application, we're on a mission to transform the insurance industry and we are having fun and learning along the way! We celebrate each other's victories in and outside of work, respect each other as individuals and professionals and value ideas over hierarchy. Hi Marley promotes a culture of continuous learning by always seeking ways to be better for ourselves, our team and our customers.
Our Product UX team is seeking a talented UX Developer possessing a unique combination of front-end development and UX/visual design skills. This technical role requires someone who is passionate about building lovable, intuitive features.
You will be an integral part of the nascent Product UX team. You will propel our design system and component library to the next level, tirelessly pursue visual consistency and lovability across our apps, and generally strive to design and build UX that our users can't live without. You will collaborate closely with our UX, Product, and Engineering teams to manage approved components, patterns, and other UI elements, ensure their proper usage, and educate teams on the design system.
What You'll Do:
Build stable, lovable UX quickly and collaboratively
Create wireframes, user flows, and prototypes to effectively communicate design ideas
Regularly collaborate with cross-functional teams to define, design, and implement lovable UX and coordinate overall design-system strategy
Develop and maintain components, patterns, and other elements in our design system, as well as establish design tokens, system themes, and animations
Distribute approved design-system components throughout our product, replacing older non-conforming components
Create documentation and education materials for the design system
Own your work from idea to release and beyond, including assisting with testing and resolution of bugs
Stay updated with the latest design trends, industry standards, and best practices to ensure our products remain cutting-edge and user-focused.
What We're Looking For:
A flexible team player who is willing to take and give feedback, is open and collaborative, but also able to make UX decisions as needed
Must know React and have strong CSS and JavaScript skills
Experience with Storybook including sample work, preferably previous experience integrating with Figma files and components
Strong understanding of front-end development with a focus on visual and interactive aspects
Understanding of best practices around accessibility, responsiveness, layout/structure/reflow, and breakpoints
Experience with Kanban, Scrum, and Agile methodologies
Please submit relevant sample work with your application or a link to view your portfolio/work samples. We'd love to see design system elements, component libraries, or other examples of integrating UX/UI with design and code in a thoughtful way.
Who We Are:
Hi Marley has three core values that are the foundation of our company culture, which every employee embodies:
Max Courage - we encourage our team, our customers, and their customers to dream big, try new ideas and maximize impact by measuring risk.
Be Humble – we lead with appreciation and promote a culture of humility, compassion and openness to learn from anyone, anywhere.
Ubuntu "I am because we are" - we believe true success is much bigger than any single individual or company. By aligning our individual aims behind a shared purpose we can achieve our fullest potential, together.
Benefits and Perks:
On top of an exciting, supportive and intellectually curious workplace, we provide:
Full benefits package including parental leave, a matching 401k program, and medical, dental, vision, disability, and life insurance.
Open vacation policy - we all work hard and take time for ourselves when we need it
Competitive salary and generous stock options - we all get to own a piece of what we're building
A fun, lively startup culture
Core values-based leadership
A culture of employee engagement, diversity and inclusion
Ample opportunities to learn and take on new responsibilities in a fast-paced, growth-mode startup
---
Hi Marley is proud to be an equal employment opportunity employer. We celebrate diversity and do not discriminate based on gender, sexual orientation, gender identity, religion, race, veteran status, disability status, or any other characteristic protected by applicable law. We are committed to building an inclusive work environment representing a variety of backgrounds, perspectives, and skills, where all employees are encouraged to be their authentic selves.
Hi Marley participates in E-Verify and will provide the federal government with your Form I-9 information to confirm that you are authorized to work in the U.S. For more information, please review the documents under "E-Verify Poster" here: https://e-verify.uscis.gov/web/OnlineResources.aspx