Senior Security Engineer, Data Security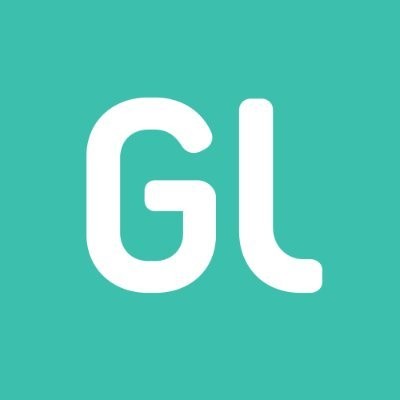 Greenlight Financial Technology
Atlanta, GA, USA · Remote
Posted on Wednesday, March 1, 2023
Greenlight is a fintech company that makes a debit card for kids and companion apps for the family. We proudly serve more than 6 million parents and kids, with in-app tools for sending money, setting savings goals, monitoring balances, managing chores, automating allowance, and investing.
But that's not all that we do. Here at Greenlight, we are on a mission to support parents and help every kid grow up to be financially healthy and happy. It's no small task, but it's the reason we leap out of bed every morning to come to work. Because creating a better, brighter future for kids depends on it.
We are looking to hire a Senior Security Engineer to take a leadership role in maturing our data security and access management posture across the entire Greenlight organization. Your work will ensure that Greenlight can maintain efficient operations and rapid growth, while satisfying a complex and evolving data and access regulatory landscape.
This role will actively participate with security and IT to implement the best data security practices for the Greenlight environment, including tools, applications, data access, and data processing. An ideal candidate will be familiar with the industry best practices for data security and the relevant Frameworks and regulatory requirements, and be able to effectively communicate those to technical and non-technical audiences.
This role reports to our Senior Manager of Enterprise and Data Security.
Technologies we use:
AWS, Docker, Kubernetes, relational storage and data warehouses
Cloud Data Retention and Processing Systems
Tooling to support CI/CD and SDLC processes
Cloud, Network, and Endpoint DLP products
Data Discovery platforms and frameworks
What you will be doing:
Collaborating with various departments, including Legal, Compliance, Product, and others, on analyzing, understanding, and interpreting the Greenlight regulatory landscape with respect to data governance, security, and access management, including CCPA, BSA/AML, etc.
Establishing strong and resilient data protection, data governance, and access management policies, procedures, and practices across the company, that satisfy all Greenlight's policies and regulatory obligations.
Instituting and maintaining relevant tools.
Assisting with and advising on other aspects of the Information Security Program, including penetration testing, producing evidence for audits, threat analysis, and enterprise risk management.
Working with IT teams to institute and maintain roles governing access, retention, data usage etc.
What you should bring:
5+ years of relevant experience.
The ability to communicate well with both technical (software engineers, data analysts, etc) and non-technical (legal, compliance, executive, etc) internal stakeholders.
Strong understanding of how and why sensitive data moves through an agile, cloud native, fintech such as Greenlight, including via cookies, mobile SDKs, data pipelines, and data warehousing.
An appetite for high growth, cloud native, agile, low management environments.
The ability to quickly learn new technologies and apply them to relevant business problems.
A knack for identifying inefficiencies in data security processes, taking ownership, and driving solutions.
Strong opinions, and defensible, independent, critical thinking.
A thirst for continuously educating yourself and your peers.
A humble and collaborative attitude.
Now, it takes a special kind of person to join a never-been-done-before mission like ours. We need people who love working with each other because they know it makes us stronger, people who look to others and ask, "How can I help?" and then "How can we make this even better?" If you're ready to roll up your sleeves and help parents raise a generation of financially smart kids, apply to join our team today.
Greenlight is an equal opportunity employer and will not discriminate against any employee or applicant on the basis of age, race, color, national origin, gender, gender identity or expression, sexual orientation, religion, physical or mental disability, medical condition (including pregnancy, childbirth, or medical condition related to pregnancy or childbirth), genetic information, marital status, veteran status, or any other characteristic protected by federal, state or local law.