Director, Customer Service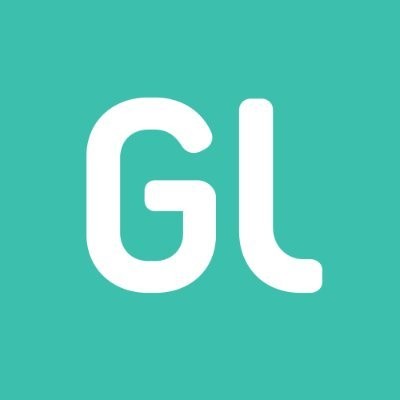 Greenlight Financial Technology
Customer Service
Atlanta, GA, USA · Remote
Posted on Saturday, September 17, 2022
Greenlight is a fintech company that makes a debit card for kids and companion apps for the family. We proudly serve more than 6 million parents and kids, with in-app tools for sending money, setting savings goals, monitoring balances, managing chores, automating allowance, and investing.
But that's not all that we do. Here at Greenlight, we are on a mission to support parents and help every kid grow up to be financially healthy and happy. It's no small task, but it's the reason we leap out of bed every morning to come to work. Because creating a better, brighter future for kids depends on it.
We are looking for a Director of Customer Service to lead our customer service operations across all our contact centers (Atlanta, Bacolod and Bogota). You will be responsible for the overall service delivery and performance of our call center operations. You will lead the development of operational requirements, processes, performance management, and technologies to deliver a world class customer service experience at an efficient cost.
What you will be doing:
Accountable for the day-to-day operational performance of our onshore and offshore contact centers including the qualitative and quantitative metrics of the CS department
Develop a team of Leads and Managers within Customer Service including over 50 onshore reps
Drive the long-term planning and execution of Greenlight's customer service operations
Lead the team in weekly and quarterly planning to define and prioritize department initiatives that outline how Greenlight can continuously improve its customer service operations
Partner with leaders across Greenlight to provide operational insight on how customer service may impact (or be impacted) by new initiatives
Lead the discovery of customer service process opportunities and work with stakeholders to drive improvements Greenlight's customers
Oversee the planning, execution and relationship management of our BPO providers
Ensure effective corrective actions are taken in response to customer complaints or otherwise identified quality problems
What you should bring:
Minimum of 10 years of experience in customer support call center strategy and operations; you've demonstrated an ability to develop, implement, and deliver a first class customer experience in a dynamic and high growth business
You set a high bar for you and your team and you are relentless at delivering the highest impact to the business
You possess strong judgment and decision making ability. You know how to make the right decisions for your department and the broader business
A strong track record of developing high-performing teams with a high degree of self-ownership and accountability. You're able to be a force multiplier and deliver strong results across your team.
A strong track record of being a full-stack problem solver. You can clearly define, prioritize, analyze and execute on solving problems with minimal oversight. You know when to dig into the details, when to call for help and when to call it at 80%.
You're an analytical thinker with an EQ to match your ability to solve problems; you're just as capable of building quantitative models as you are at leading teams
Exceptional written and verbal communication skills that will allow you to drive collaboration across all areas of the business
Has a strong understanding of key CX operational metrics and how they intertwine. Knows how to balance these metrics and how they can be influenced
A strong understanding of industry trends and how new Customer Service technologies can improve Greenlight's customer experience
Nice to haves: Experience with Zendesk, NICE and WFM software
Now, it takes a special kind of person to join a never-been-done-before mission like ours. We need people who love working with each other because they know it makes us stronger, people who look to others and ask, "How can I help?" and then "How can we make this even better?" If you're ready to roll up your sleeves and help parents raise a generation of financially smart kids, apply to join our team today.
Greenlight is an equal opportunity employer and will not discriminate against any employee or applicant on the basis of age, race, color, national origin, gender, gender identity or expression, sexual orientation, religion, physical or mental disability, medical condition (including pregnancy, childbirth, or medical condition related to pregnancy or childbirth), genetic information, marital status, veteran status, or any other characteristic protected by federal, state or local law.