Principal Web Engineer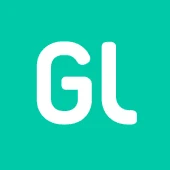 Greenlight
Other Engineering
Atlanta, GA, USA · Remote
Posted on Thursday, October 12, 2023
Greenlight is the leading family fintech company on a mission to help parents raise financially smart kids. We proudly serve more than 6 million parents and kids with our award-winning banking app for families. With Greenlight, parents can automate allowance, manage chores, set flexible spend controls, and invest for their family's future. Kids and teens learn to earn, save, spend wisely, and invest.
At Greenlight, we believe every child should have the opportunity to become financially healthy and happy. It's no small task, and that's why we leap out of bed every morning to come to work. Because creating a better, brighter future for the next generation depends on it.
We are looking for a
Principal Web Engineer
to join our growing team and help shape the future of our web development effort. This role is responsible for driving the technical direction, architectural decisions, and overall excellence of our web applications. The ideal candidate has a deep understanding of web technologies, strong leadership skills, and the ability to collaborate with cross-functional teams to deliver high-quality solutions.
Technologies we use:
Frontend: SwiftUI for iOS , Kotlin + Compose for Android
Backend: Kotlin (spring boot) and Typescript (nest.js)
REST
MySQL, DynamoDB
Your day-to-day:
Lead a team of web engineers, providing guidance, mentorship, and technical expertise to ensure the successful delivery of web projects.
Define and drive the architecture and design of complex web applications, ensuring scalability, performance, and maintainability.
Establish and enforce coding standards, best practices, and code reviews to maintain high-quality code.
Stay up-to-date with the latest web development trends and technologies, and advocate for their adoption when appropriate.
Collaborate with product managers, designers, and other stakeholders to understand business requirements and translate them into technical solutions.
Identify and address performance bottlenecks in web applications to ensure optimal user experiences.
Create and maintain technical documentation for web applications, ensuring that knowledge is effectively shared within the team.
What you'll bring to the team:
BS degree in Computer Science or equivalent work experience
8+ years as a senior or principal web engineer with a track record of successfully leading web development projects.
Expertise in web development technologies such as HTML, CSS, JavaScript, and modern JavaScript frameworks (e.g., React, Angular, Vue.js).
Strong proficiency in back-end technologies and web services (e.g., Node.js, Ruby on Rails, Python, RESTful APIs).
Experience with cloud platforms (e.g., AWS, Azure, Google Cloud) and containerization (e.g., Docker, Kubernetes).
Deep understanding of web security best practices and principles.
Exceptional communication and leadership skills.

Not sure this one's for you? Don't count yourself out. Show us what you've got and we'll reach out if there's a great fit.
Work perks at Greenlight:
Medical, dental, vision, and HSA match
Paid life insurance, AD&D, and disability benefits
Traditional 401k with company match and Roth IRA
Unlimited PTO
Paid company holidays and pop-up bonus holidays
Wellness & professional development stipends
Mental health resources
1:1 financial planners
Fertility healthcare
100% paid parental and caregiving leave, plus cleaning service and meals during your leave
Flexible WFH, both remote and in-office opportunities
Fully stocked kitchen, catered lunches, and occasional in-office happy hours
Employee resource groups
Greenlight provides a competitive compensation package with a market-based approach to pay and will vary depending on your location, experience and skill set. The total compensation package for this position will also include a discretionary performance bonus, equity rewards, medical benefits, 401K match, and more. Greenlight conducts continuous compensation evaluations across departments and geographies to ensure we are keeping our pay current and competitive.
The expected base pay range for this position in (NY, CA, WA):
$195,000-270,000
The expected base pay range for this position in (CO):
$195,000-255,000
Who we are:
It takes a special team to aim for a never-been-done-before mission like ours. We're looking for people who love working together because they know it makes us stronger, people who look to others and ask, "How can I help?" and then "How can we make this even better?" If you're ready to roll up your sleeves and help parents raise a financially smart generation, apply to join our team.
Greenlight is an equal opportunity employer and will not discriminate against any employee or applicant based on age, race, color, national origin, gender, gender identity or expression, sexual orientation, religion, physical or mental disability, medical condition (including pregnancy, childbirth, or a medical condition related to pregnancy or childbirth), genetic information, marital status, veteran status, or any other characteristic protected by federal, state or local law.