Director of Total Rewards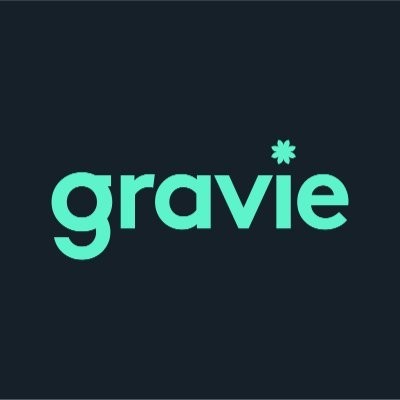 Gravie
Administration
Minneapolis, MN, USA
Posted on Wednesday, October 25, 2023
Hi, we're Gravie. Our mission is to improve the way people purchase and access healthcare through innovative, consumer-centric health benefit solutions that people can actually use. Our industry-changing products and services are developed and delivered by a diverse group of unique people. We encourage you to be your authentic self - we like you that way.
A Little More About Us:
·
We know healthcare. Our company was founded and is still led by industry veterans who have started and grown several market-leading companies in the space.
·
We are quickly becoming one of the fastest growing health benefits companies in the country. We have received numerous awards and accolades, including Inc. Magazine Best in Business Gold Medal award in 2021, and JMP Securities Top 50 Private Companies in Insurtech in 2022.
·
We have raised money from top tier investors who share the same long-term vision as we do of building an industry defining company that will endure over the long run. We are well capitalized.
·
Our customers like us. Our revenue churn is in the low single digits, in an industry where greater than 20% churn is common.
·
Our culture is unique. We tend to be non-hierarchical, merit-driven, opinionated but kind people who thrive working in a high-performance, fast-paced environment. People at Gravie care deeply about making a positive impact in the lives of the people we serve. We may not be the right place for everybody, but if you get energized by doing work every day that focuses on putting consumers at the front of the line, we could be a great place for you. It takes unique people and diverse perspectives to deliver our results. We encourage you to be your authentic self – we like you that way.
Gravie's success has been amazing, and our continued high performance means rewarding employees for achieving ambitious goals is more important than ever. The Total Rewards Director will help create, evolve and maintain the compensation and benefit programs that bring our high performance people strategies to life.
You'll be responsible for:
·
Understanding the goals of the business, what rewards are important to employees as they work to achieve those goals, and consulting with different leaders and employees to make sure our compensation, benefits and other reward strategies push us in the right direction.
·
Analyze data to evaluate current programs and initiatives, including how much we spend and what we get in return, to help determine what other reward levers we can or should pull.
·
Working closely with the Chief People Officer and Chief Financial Officer to develop and prepare materials for the Compensation Committee of the Board of Directors.
·
Serving as an expert in cash and equity compensation, and advise on the most innovative and interesting benefits and other rewards.
·
Overseeing incentive plans and partnering with leaders to help them understand the best way to incentivize people, structure and administer incentive compensation.
·
Partnering with the People Team and business leaders to ensure alignment between compensation and high performance.
·
Leading merit and promotion planning cycles, including providing systems testing/support; developing timeline and planning materials; and developing and delivering communications.
·
Developing procedures and processes to ensure consistent and equitable administration of compensation and benefit plans and recommend changes to program designs as needed.
·
Making sure we use the right tools and technology to support our efforts and serve as the subject matter expert and administrator of the compensation module or system.
·
Overseeing benefits administration, making sure our leave and benefits administration function is in top shape.
·
Partnering with internal finance and business leaders to align budgets and forecasting models.
·
Overseeing the communication of Total Rewards programs, including monitoring ongoing effectiveness of plan designs and ensuring they are administered accurately.
·
At least 10 years of comprehensive experience in planning and administering salary, equity and variable compensation programs, benefits and other rewards programs.
·
At least 5 years of experience working with executive compensation and previous experience working with executive compensation committees.
·
High degree of business acumen and executive presence
·
Previous experience with
privately held stock options
·
Public company equity compensation experience
Competitive pay is standard. Our unique benefits program is the gravy, i.e., the special sauce that sets our compensation package apart. In addition to standard benefits, Gravie's package includes alternative medicine coverage, flexible PTO, up to 16 weeks paid parental leave, paid holidays, cell phone reimbursement, education reimbursement, and 1 week of paid paw-ternity leave just to name a few.