Medical Underwriter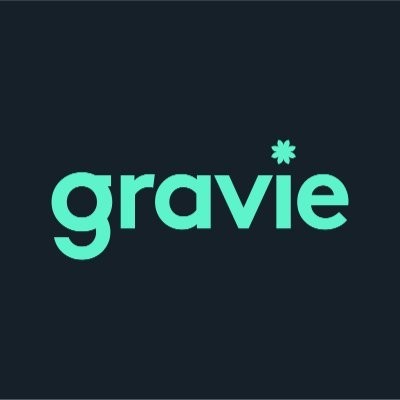 Gravie
Marketing & Communications
Hartford, CT, USA
Posted on Tuesday, September 19, 2023
Hi, we're Gravie. We improve the way employers offer health benefits and provide employees coverage they can actually use. Gravie is seeking a Medical Underwriter for Gravie's Comfort health plan and other proprietary insurance products. This role will support analysis and rate development central to the successful pricing of Gravie's insurance business and will play a key role in helping Gravie win and retain customers.
At Gravie, our mission is to improve the way people purchase and access healthcare through innovative, consumer-centric health benefit solutions. Our industry-changing products and services are developed and delivered by a diverse group of unique people. We encourage you to be your authentic self - we like you that way.
Gravie is headquartered in Minneapolis, Minnesota and we are building an Underwriting Team in Hartford, Connecticut. We prefer applicants to be located in either location.
YOU WILL:
· Successfully complete training and onboarding of Gravie Underwriting policies, guidelines, models, and innovative techniques.
· Use Gravie's proprietary underwriting engine to offer competitive pricing for a first-of-its-kind health plan to employers and their employees across the country.
· Coordinate the pricing for certain segments of new and renewal employer group cases on Gravie's proprietary products within designated authority limits.
· Coordinate and review Individual Health Questionnaires (IHQ) to derive the cost projections for each individual enrolled in the plan.
· Underwrite level-funded and self-funded cases with both individual and aggregate stop loss offerings, relying on claims experience, medical health questionnaires and other related data/information.
· Review underwriting case preparation work from analysts and request and/or add analyses as necessary to accurately assess risk and recommend pricing for cases. In some instances, you will be required to roll up your sleeves to review and synthesize a variety of materials related to employer groups' health plan performance to prepare cases for underwriting review, as well as make recommendations to Underwriting leadership.
· Identify missing information or additional information that would be helpful; work with other teams to source this information, and in some cases, find creative ways to move ahead without it.
· Learn the ins and outs of Gravie's proprietary underwriting engine; add your experience and judgment when underwriting cases; and contribute to the improvement and evolution of Gravie's underwriting practices.
· Collaborate with Gravie teams and third-party underwriting and actuarial vendors when needed.
· Work closely with Sales Operations, Underwriting, and Analytics teams, as well as third party vendors, to support Gravie's busy and growing pipeline of quotes successfully and efficiently
· Work closely with Account Management and Underwriting Leadership on strategies and pricing to support the retention of existing customers.
· Contribute to the development of Gravie underwriting strategies, guidelines, and tools to enhance the overall performance of the business and process.
· Join a team of smart, hard-working, and devoted colleagues at a successful and rapidly growing startup.
YOU BRING:
· Bachelor's degree Business, Finance, Economics, Statistics, Mathematics, Insurance, or other related majors
· 0-2 years of relevant group health, medical underwriting, or related experience, with fully-insured, self-insured, level funded, and/or stop loss underwriting knowledge preferred
· Strong analytical aptitude and problem-solving skills
· Quantitative proficiency and a love of working with numbers
· Strong Microsoft Excel skills
· Excellent attention to detail
· An appetite for learning and quickly putting what you learn into practice
· Strong verbal and written communication skills
· Habits of excellent organization, time management, and responsiveness
· Decision making skills
· A flexible attitude and ability to work independently and as part of a team.
· Demonstrated commitment to core Gravie competencies of being authentic, curious, creative, and results oriented
EXTRA CREDIT:
· Background or interest working for a startup
· Master's degree or other related educational experience
Competitive pay is standard. Our unique benefits program is the gravy, i.e., the special sauce that sets our compensation package apart. In addition to standard benefits, Gravie's package includes alternative medicine coverage, flexible PTO, 16 weeks paid parental leave, paid holidays, cell phone reimbursement, education reimbursement, and 1 week of paid paw-ternity leave just to name a few.
Where permitted by applicable law, candidates must be fully vaccinated or be willing to be fully vaccinated for COVID-19 by date of hire to be considered for a job at Gravie.
Salary range available upon request.