Director of Stop Loss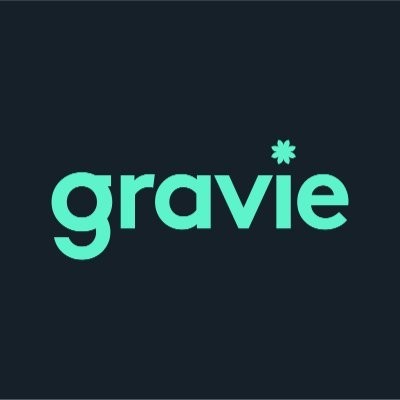 Gravie
Minneapolis, MN, USA
Posted on Saturday, August 26, 2023
Hi, we're Gravie. Our mission is to improve the way people purchase and access healthcare through innovative, consumer-centric health benefit solutions that people can actually use. Our industry-changing products and services are developed and delivered by a diverse group of unique people. We encourage you to be your authentic self - we like you that way.
A Little More About Us:
·
We know healthcare. Our company was founded and is still led by industry veterans who have started and grown several market-leading companies in the space.
·
We are quickly becoming one of the fastest growing health benefits companies in the country. We have received numerous awards and accolades, including Inc. Magazine Best in Business Gold Medal award in 2021, and JMP Securities Top 50 Private Companies in Insurtech in 2022.
·
We have raised money from top tier investors who share the same long-term vision as we do of building an industry defining company that will endure over the long run. We are well capitalized.
·
Our customers like us. Our revenue churn is in the low single digits, in an industry where greater than 20% churn is common.
·
Our culture is unique. We tend to be non-hierarchical, merit-driven, opinionated but kind people who thrive working in a high-performance, fast-paced environment. People at Gravie care deeply about making a positive impact in the lives of the people we serve. We may not be the right place for everybody, but if you get energized by doing work every day that focuses on putting consumers at the front of the line, we could be a great place for you. It takes unique people and diverse perspectives to deliver our results. We encourage you to be your authentic self – we like you that way.
We're looking for a
Director of Stop Loss Operations
to help build and lead our stop loss operations and claims functions. You will own the execution all things related to the operations, and administration of stop loss coverage for Gravie's proprietary products: Gravie's flagship level-funded and self-funded health benefits that are reinventing the way people purchase and access healthcare.
·
Oversee end-to-end stop loss claim adjudication, processing, and payment. Lead the development and implementation of a new stop loss claim payment module.
·
Own the business requirements for the configuration and management of Gravie's stop loss administration software system and be responsible for the successful implementation and execution of those requirements.
·
Ensure all practices are efficient and accurate, with strong quality assurance measures and process documentation well established
·
Administer and maintain stop loss policies and certificates in accordance with direction from Insurance company leadership, Compliance, and other stakeholders.
·
Drive best practices and new solutions to monitor and manage high-cost claimants and help to realize Gravie's health benefits philosophy.
·
Work closely with Gravie's Health Plan Administration division on the administration of customers' health plans and proactive management of trigger diagnosis and high cost claims.
·
Work closely with Gravie's finance team on the collection of premium and payment of claims.
·
Work closely with Gravie's analytics and reporting teams to build reporting and dashboards necessary to manage stop loss operations and communicate results to Insurance company and Gravie leadership.
·
Be responsible for managing the operations of stop loss interactions with reinsurers, including reporting, notification, clinical conferral, claim filing, and reinsurance reimbursement.
·
Work closely with Gravie's compliance team to facilitate and manage operational components of regulatory activities, including regulatory communication, reporting, filing, and examination.
·
Assist with regular audit and actuarial reserve certification processes.
·
Scale stop loss operation commensurate with the growth of its business. This includes building and adjusting processes, identifying and sourcing tools and vendors, identifying new positions and hiring staff, and collaborating with technical teams to implement software as necessary.
·
Readily and comfortably confront the ambiguity and unknowns that go along with working in a fast-paced environment and growing a team. This will involve making reasonable assumptions and bringing a combination of expertise and an open mind to bear to find creative solutions.
·
5+ years of leadership experience overseeing employer stop loss claims management at a health plan, TPA or MGU
·
Deep subject matter expertise of self or level funded health insurance, employer stop loss, and reinsurance products
·
Technological fluency and ability to quickly learn new systems and technologies
·
Strong leadership skills
·
Strong analytical aptitude and problem-solving skills
·
Excellent attention to detail
·
Strong verbal and written communication skills
·
Excellent organization, time management, and responsiveness
·
A flexible attitude and ability to work independently with limited direction
·
Demonstrated commitment to core Gravie competencies of being authentic, curious, creative, empathetic and results oriented
·
Experience working in a high growth environment
Competitive pay is standard. Our unique benefits program is the gravy, i.e., the special sauce that sets our compensation package apart. In addition to standard benefits, Gravie's package includes alternative medicine coverage, flexible PTO, 16 weeks paid parental leave, paid holidays, cell phone reimbursement, education reimbursement, and 1 week of paid paw-ternity leave just to name a few.