Director of Underwriting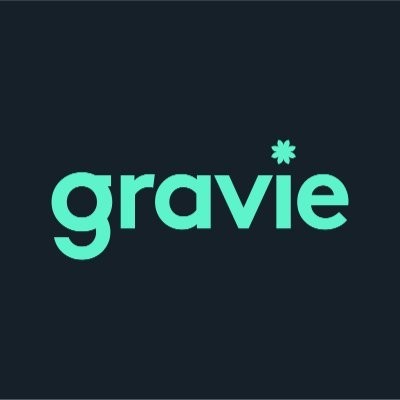 Gravie
Administration
Hartford, CT, USA
Posted on Thursday, August 24, 2023
Hi, we're Gravie. Our mission is to improve the way people purchase and access healthcare through innovative, consumer-centric health benefit solutions that people can actually use. Our industry-changing products and services are developed and delivered by a diverse group of unique people. We encourage you to be your authentic self - we like you that way.
Gravie is seeking a Director of Underwriting for Gravie's Comfort health plan and other proprietary insurance products. This critical leadership role will drive successful pricing and performance of Gravie's insurance business, will play a key role in helping Gravie win and retain customers and will lead the Underwriting Team. The latter includes managing the underwriters, developing/implementing underwriting strategies, policies and tools and supporting the overall business performance. Our focus is on pricing middle market and small group business nationally, leveraging our innovative capabilities. The underwriting focus is on managing the overall risk for the customer and building the underwriting team for Gravie, to support whether it is a level funded approach for appropriately sized small-to-midsized group employers or self-insured (ASO) with integrated stop loss arrangements for large group. This individual reports directly to the Chief Underwriting Officer
YOU WILL:
· Play a key leadership role in evolving and using Gravie's proprietary underwriting engine to offer competitive pricing for a first-of-its-kind health plan to employers and their employees across the country.
· Excel in both management and producing underwriting responsibilities.
· Be responsible for the execution of the Underwriting People Strategy, including hiring, performance management, training and other related responsibilities.
· Own and manage the customer pricing for certain segments of new and renewal employer group cases on Gravie's proprietary products.
· Oversee and underwrite level-funded and self-funded cases with both individual and aggregate stop loss offerings, relying on claims experience, medical health questionnaires and other related data/information.
· Review underwriting case preparation work from analysts and initial underwriting as defined by guidelines and established authority limits. This includes suggesting additional analyses as necessary to accurately assess risk and recommend pricing for cases. In some instances, you will be required to roll up your sleeves to review and synthesize a variety of materials related to employer groups' health plan performance as part of the underwriting review, as well as making recommendations to leadership.
· Learn the ins and outs of Gravie's proprietary underwriting engine; add your experience and judgment when underwriting cases; and contribute to the improvement and evolution of Gravie's underwriting practices.
· Lead the Underwriting training initiatives, as well as cross functional training (i.e. with Sales, Account Management & Sales Operations) as appropriate.
· Collaborate with Gravie teams and third party underwriting and actuarial vendors to transition Gravie's underwriting function from out-sourced to in- sourced.
· Work closely with Sales Operations, Underwriting, and Analytics teams, as well as third party vendors, to successfully and efficiently manage Gravie's busy and growing pipeline of quotes
· Work closely with Account Management on strategies and pricing to support the retention of existing customers, and with Sales to support the acquisition new business customers.
· Play a key role in developing and refining the underwriting strategies, guidelines and tools to enhance the overall performance of the business and process as a member of the extended leadership team.
· Join a team of smart, hard-working, and devoted colleagues at a successful and rapidly growing startup.
· Have potential career path opportunities based on performance as part of a dynamic and growing organization.
YOU BRING:
· Bachelor's degree Business, Finance, Economics, Statistics, Mathematics, Insurance or other related majors.
· 5+ years of relevant group health fully-insured, self-insured, level funded, and/or stop loss underwriting management experience.
· Demonstrated ability to deliver results.
· People management experience with leading an underwriting team.
· Strategic thinking that can continuously evolve the underwriting strategy and direction
· Strong business, decision making and analytical skills
· An appetite for learning and quickly putting what you learn into practice
· Strong verbal and written communication skills
· A flexible attitude and ability to work independently and with leading a team.
· Demonstrated commitment to core Gravie competencies of being authentic, curious, creative, empathetic and results oriented
EXTRA CREDIT:
· Background or interest working for a startup
· Masters degree or other related educational experience
· Experience with Ancillary/Specialty Product Underwriting
Where permitted by applicable law, candidates must be fully vaccinated or be willing to be fully vaccinated for COVID-19 by date of hire to be considered for a job at Gravie.