Business Process Manager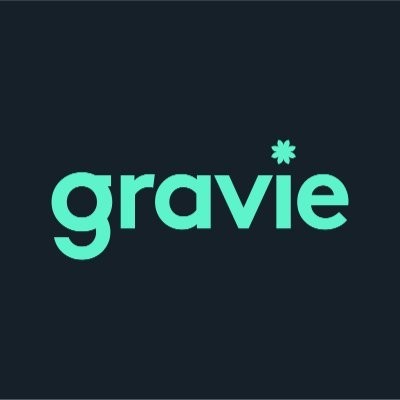 Gravie
Administration
Minneapolis, MN, USA
Posted on Tuesday, August 22, 2023
Hi, we're Gravie. Our mission is to improve the way people purchase and access healthcare through innovative, consumer-centric health benefit solutions that people can actually use. Our industry-changing products and services are developed and delivered by a diverse group of unique people. We encourage you to be your authentic self - we like you that way.
We're actively seeking a Business Process Manager to facilitate Gravie's process scaling in alignment with our ongoing growth. Our focus is to adopt an enterprise-wide, end-to-end perspective on our operational landscape. Joining the Enterprise PMO, you'll enjoy visibility and active involvement in executing the company's strategic initiatives. With an emphasis on in-person collaboration and remarkable influence capabilities, we consider these qualities pivotal for our ideal Six Sigma practitioner to truly thrive.
You will:
● Work collaboratively with process owners and cross functional teams to document current state and redesigning business processes for improved effectiveness and efficiency.
● Primary responsibility of this role is to document, analyze and improve our business processes to enhance efficiency, effectiveness, and overall performance.
● Responsible for the overall business process effort, including understanding, documenting, and re-engineering the business process.
● Responsible for creating consistent standards to drive alignment in how the business operates from end to end.
● Lead the development and documentation of value stream mapping through the activity level to ensure we understand how work travels across the company looking for non-value added work and opportunities to automate
● Lead work to ensure implementation plans and execution through realization of business outcomes.
● Conduct data driven analysis to ensure we understand how the current processes are performing (bottlenecks, inefficiencies, and non-value added) and make recommendations for improvement.
● Facilitate cross functional workshops and events designed to create alignment and opportunities to solve root cause problems, ensure effective communication and stakeholder engagement.
● Develop key process leading and lagging metrics, KPI, and Service Level Agreements. Monitor and measure the effectiveness of redesigned processes, identifying areas for further optimization and continuous improvement.
● Partnering with business owners and HR on the implications for job roles and structure.
● Collaborate with Enterprise Architects to design solutions that improve business process performance.
You bring:
● Bachelor's Degree or equivalent.
● Six Sigma Black Belt, or LEAN designation, required.
● Five to eight years' experience in process analysis required, demonstrated through multiple projects.
● Experience in process redesign within Payor industry preferred or similar insurance industry experience
● Strong general business acumen
● History of managing complex processes and multi-layered projects
● Excellent communication skills
● Strong project management skills, including the ability to manage multiple projects simultaneously and meet deadlines.
● Demonstrated success getting results through collaboration.
Extra credit:
● Previous startup company experience
● Prior usage of BPMN, ArchiMate, BlueDolphin, BlueWorks Live, Lucid Chart, Visio
● Superior analytical and problem-solving skills and use of analytical tools (e.g. MiniTab, Excel graphs) ability to provide coaching and mentoring on the use of analytical tools
Competitive pay is standard. Our unique benefits program is the gravy, i.e., the special sauce that sets our compensation package apart. In addition to standard benefits, Gravie's package includes alternative medicine coverage, flexible PTO, 16 weeks paid parental leave, paid holidays, cell phone reimbursement, education reimbursement, and 1 week of paid paw-ternity leave just to name a few.