Privacy Officer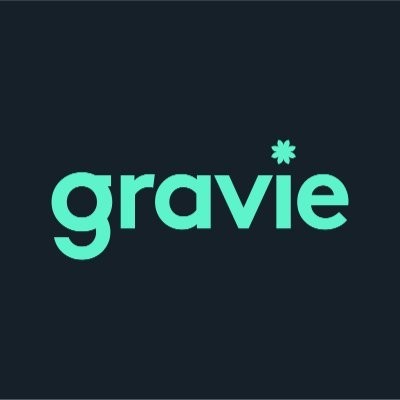 Gravie
Operations
Minneapolis, MN, USA
Posted on Wednesday, August 2, 2023
Hi, we're Gravie. Our mission is to improve the way people purchase and access healthcare through innovative, consumer-centric health benefit solutions that people can actually use. Our industry-changing products and services are developed and delivered by a diverse group of unique people. We encourage you to be your authentic self - we like you that way.
We're looking for a
Privacy Officer
to manage the HIPAA compliance program, serve as the Privacy Officer, support general Compliance team functions, and join our growing team. At Gravie, you'll have the chance to grow your career and work with some of the brightest minds in a supportive, dynamic, and collaborative environment. If you're passionate about improving the way people purchase and access healthcare, and our culture and values inspire you, we'd love to talk.
You will:
·
Serve as the HIPAA Privacy Officer for Gravie.
·
Serve as the privacy and security compliance subject matter expert, with emphasis on current HIPAA privacy and security requirements and state privacy and security laws impacting health care benefits.
·
Collaborate with the information security team to ensure alignment between security and privacy compliance programs. This function requires serving as the primary liaison with the information security team and serving as the compliance representative for Gravie's Security Incident Response Program.
·
Collaborate with data analytics team to enable HIPAA-compliant exploration of generative AI solutions in company processes. This function requires the ability to stay up-to-date on developments in Generative AI, e.g., ChatGPT, and contribute to business process strategy to ensure protection of PHI and other protected private information.
·
Develop, initiate, and maintain policies, procedures and plans for general operation of the HIPAA compliance program and its related activities. This includes implementing controls required by HIPAA and NIST and conducting risk assessments.
·
Triage and respond to all HIPAA incidents or breaches. Address alleged violations of rules, regulations, policies, and procedures, by evaluating or recommending appropriate internal and external responses. Document breaches and responses.
·
Maintain an effective HIPAA compliance training and communication program for the organization. Manage the implementation of HIPAA compliance procedures and training programs that will help all employees understand and comply with all required HIPAA rules and regulations.
·
Collaborate with other teams within Gravie to advise on HIPAA-related questions and issues that arise in the course of business.
·
Assist with triaging access to Gravie systems for employees, contractors, and vendors, including support for procurement process.
·
Maintain cooperative, responsive, respective, and positive relationships with internal teams and external contacts.
·
Develop new policies and procedures as appropriate.
·
Monitor developments in state and federal privacy requirements and adapt Gravie's policies and procedures as needed. Provide regulatory updates when applicable.
·
Perform other duties as assigned.
You bring:
·
Bachelor's degree or equivalent professional work experience, preferably in insurance, healthcare, compliance, or legal field
·
5+ years' experience managing healthcare or health benefits compliance with an emphasis on HIPAA Privacy and Security
·
Ability to maintain confidentiality and navigate sensitive matters related to Gravie
·
Ability to thrive in a dynamic work environment and navigate ambiguity
·
Ability to embrace change with optimism and a problem-solving mentality
·
Habits of excellent organization, time management, and responsiveness
·
Very strong attention to detail
·
Exceptional verbal and written communication skills that result in clear and concise language appropriate for the intended audience
·
Ability to meet deadlines and manage multiple projects simultaneously
Extra credit:
·
Background working for a startup
·
Master's degree or advanced work experience
Competitive pay is standard. Our unique benefits program is the gravy, i.e., the special sauce that sets our compensation package apart. In addition to standard benefits, Gravie's package includes alternative medicine coverage, flexible PTO, 16 weeks paid parental leave, paid holidays, cell phone reimbursement, education reimbursement, and 1 week of paid paw-ternity leave just to name a few.