Sales Development Representative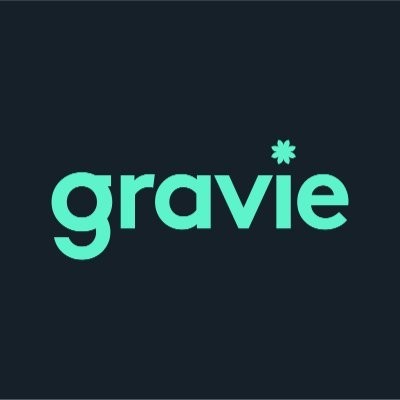 Gravie
Sales & Business Development
Minneapolis, MN, USA
Posted on Thursday, July 27, 2023
Hi, we're Gravie. Our mission is to improve the way people purchase and access healthcare through innovative, consumer-centric health benefit solutions that people can actually use. Our industry-changing products and services are developed and delivered by a diverse group of unique people. We encourage you to be your authentic self - we like you that way.
We're looking for a
Sales Development Representative (SDR)
who will be responsible for identifying and engaging prospective broker partners. The SDR's primary goal is generating new qualified leads and converting them to engaged contacts by securing meetings with them for Gravie's Broker Sales Managers (BSMs). The SDR will become a trusted resource, developing relationships with prospective broker partners, and acting as the initial point of contact until the brokers become engaged contacts.
At Gravie, you'll have the chance to grow your career and work with some of the brightest minds in a supportive, diverse, and collaborative environment. If you're passionate about improving the way people purchase and access healthcare, and our culture and values inspire you, we'd love to talk.
You will:
·
Engage brokers and generate interest in Gravie through strategic outreach in a specified territory
·
Work with assigned BSMs to identify targeted agencies and/or areas within their territories
·
Identify and pursue new ways to reach specific broker partners via associations, affiliations, professional organizations, etc.
·
Manage all new leads by following up to ensure they're a Sales Qualified Lead, entering all required information into Salesforce, and assigning to the correct BSM
·
Create strategies to nurture leads and keep them interested and engaged with Gravie
·
Convert leads to contacts by securing meetings with new leads and the appropriate BSM, and providing all qualifying and relevant information to the BSM to set them up for a successful meeting
·
Become an expert in Gravie's products and services, and know when and how to communicate this knowledge with prospective broker partners and leads to keep them engaged
·
Work closely with assigned BSMs to drive in-person event attendance, coordinating target agencies, locations, etc. using email and phone outreach
·
Drive webinar attendance through promotion via outreach emails, lead nurture, etc.
·
Demonstrate commitment to our core competencies of being authentic, curious, creative, empathetic, and outcome oriented.
You bring:
·
Bachelor's Degree or equivalent experience
·
Proven track record of meeting and/or exceeding goals
·
Strategic thinking, planning, and follow through to meet and/or exceed goals
·
Proactive self-starter that thrives in a fast-paced and evolving work environment
·
A high degree of organization, accuracy, and detail with ability to prioritize
·
Demonstrated success getting results through collaboration
·
A resourceful, driven, and resilient attitude
·
Strong written and verbal communications skills
Extra credit:
·
Pardot/Account Engagement, ZoomInfo, and ZoomInfo Engage experience
·
Professional experience in sales and/or marketing
·
Previous startup company experience
·
Healthcare or health insurance experience
Competitive pay is standard. Our unique benefits program is the gravy, i.e., the special sauce that sets our compensation package apart. In addition to standard benefits, Gravie's package includes alternative medicine coverage, flexible PTO, 16 weeks paid parental leave, paid holidays, cell phone reimbursement, education reimbursement, and 1 week of paid paw-ternity leave just to name a few.