Temporary Account Coordinator - (9-25 start date)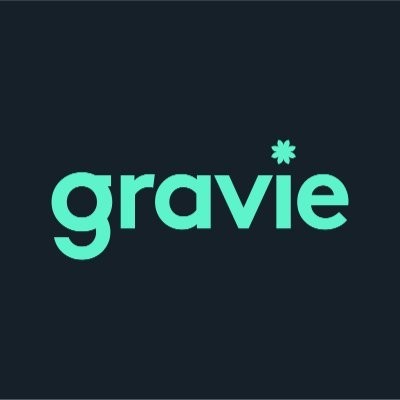 Gravie
Minneapolis, MN, USA
Posted on Thursday, July 27, 2023
Temporary Role - Planned through January 2024
Hi, we're Gravie. Our mission is to improve the way people purchase and access healthcare through innovative, consumer-centric health benefit solutions that people can actually use. Our industry-changing products and services are developed and delivered by a diverse group of unique people. We encourage you to be your authentic self - we like you that way.
We're looking for
Temporary Account Coordinators
to provide administrative support for our employer clients. You will work primarily with the Account team in addition to collaborating with Sales, Marketing Compliance and the Advisor teams. The Account Management Coordinator is a key to our success, and is responsible for ensuring a smooth and positive experience for our clients.
At Gravie, you'll have the chance to grow your career and work with some of the brightest minds in a supportive, diverse, and collaborative environment. If you're passionate about improving the way people purchase and access healthcare, and our culture and values inspire you, we'd love to talk.
You will:
·
Manage ongoing administrative tasks for Gravie employer clients to ensure they're thrilled with our service. You'll take care of things like employee eligibility, maintenance and researching issues as they arise.
·
Make sure all our client forms are complete and the right information has been gathered.
·
Request and/or produce quote and rate renewals using online software as requested by the Account Management team.
·
Engage in various financial issues and resolutions such as non-sufficient fund follow-up and resolution.
·
Provide accurate and timely answers to employer clients' questions.
·
Work with the team to ensure all employer facing document updates have been made, track progress and all follow-up on issues related to the changes that have occurred.
·
File e-contracts and other business documents.
·
Update and ensure information is accurate in the department's online knowledge network.
·
Work to ensure process guides and check lists are current and organized.
·
Audit annual client renewals to ensure accurate plan configurations.
·
Demonstrate commitment to our core competencies of being authentic, curious, creative, empathetic and outcome oriented.
You bring:
·
Strong attention to detail, great organizational skills, and an ability to manage multiple tasks and projects at the same time with accuracy and confidence.
·
A positive perspective, a strong willingness to be proactive, great time management skills and self-motivation.
·
Previous experience in an administrative support or similar role that requires strong coordination capabilities.
·
Demonstrated ability to work independently and to effectively manage time-critical issues.
·
Track record of successfully researching and solving problems with minimal guidance.
·
Clear and effective phone and email communication.
·
Ability to work collaboratively within a team and across departments.
·
Experience and comfort working with standard technology systems and programs, including Microsoft Office applications, Mac computers, and Google Workspace.
Extra credit:
·
Previous start up company experience
Competitive pay is standard. Our unique benefits program is the gravy, i.e., the special sauce that sets our compensation package apart. In addition to standard benefits, Gravie's package includes alternative medicine coverage, flexible PTO, 16 weeks paid parental leave, paid holidays, cell phone reimbursement, education reimbursement, and 1 week of paid paw-ternity leave just to name a few.