Principal Software Engineer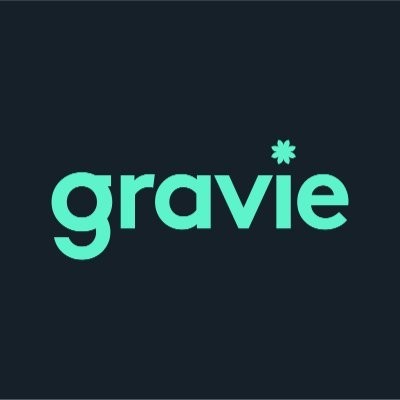 Gravie
Software Engineering
Minneapolis, MN, USA
Posted on Saturday, July 15, 2023
Hi, we're Gravie. Our mission is to improve the way people purchase and access healthcare through innovative, consumer-centric health benefit solutions that people can actually use. Our industry-changing products and services are developed and delivered by a diverse group of unique people. We encourage you to be your authentic self - we like you that way.
If you're dreaming about how you can use an awesome tech stack to disrupt an industry... Gravie could be the place for you. AWS native since we started, we're using functional programming with autonomous, cross-functional teams to rapidly build and evolve our systems. Gravie is at that sweet spot, checking the boxes for both excellent technology and making a huge splash in the insurance industry.
What does it take to thrive as a Principal Software Engineer at Gravie? You need to have both deep and broad engineering skills, be innovative, creative, responsible, and curious while leading other engineers to move quickly to deliver results for our customers. You're excited about designing and implementing solutions that scale and engage customers to understand what's needed to meet their needs. You're able to think about platforms, architecture, design principles, understand operational implications, and lead us in evolving our service architecture.
You should have plenty of experience in building performant, easy to use, well monitored and well tested APIs, creating and maintaining robust web applications, designing efficient data flows, communicating clearly, sharing knowledge and questioning existing solutions.
You will:
· Help develop proofs of concept using new and existing technologies in the market that explore and push the boundaries of what's possible for Gravie's product offerings
· Explore new technologies and services for possible adoption by various Gravie engineering teams
· Lead initiatives to make major architectural changes, first by building prototypes, then contribute to and oversee execution on various product delivery teams
· Design, develop, and deliver the services that delight Gravie's customers
· Actively mentor engineers, build and foster a strong engineering team culture and be a key contributor in raising the bar of the engineering org
· Regularly review other engineer's work to maintain consistency and raise the quality of everyone on the team
You bring:
· Ability to take high-level direction with minimal supervision and make significant contributions across the company
· Ability to collaborate effectively with a diverse, talented team
· Strong proven ability in building high-performance, highly-available and scalable distributed systems
· Strong expert experience in cloud native technology stack (AWS) and service-oriented architecture
· Clear understanding of emerging technologies and ability to apply those principles in solving critical business needs
· Deep programming background and a passion for writing code. You are eager to learn more and enjoy providing and receiving critical feedback
· 10+ years of advanced programming experience using at least a few of the following programming languages: Clojure/ClojureScript, Groovy, Python, Java, JavaScript, Elixir, Kotlin
· Knowledge and experience with different programming paradigms such as functional programming, object oriented, and declarative programming
Extra credit:
· Experience with Docker and containerized environments
· Experience with Serverless technologies and AWS Lambda
· Experience with client-side unidirectional data flow patterns
· Knowledge of building out pipelines using infrastructure-as-code tools such as AWS CDK
· Knowledge of the health care or health insurance industry
· Start-up experience
Competitive pay is standard. Our unique benefits program is the gravy, i.e., the special sauce that sets our compensation package apart. In addition to standard benefits, Gravie's package includes alternative medicine coverage, flexible PTO, 16 weeks paid parental leave, paid holidays, cell phone reimbursement, education reimbursement, and 1 week of paid paw-ternity leave just to name a few.