Customer Service / Member Services Supervisor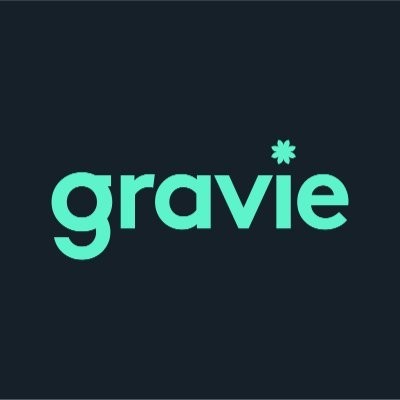 Gravie
People & HR, Customer Service, Operations
Las Vegas, NV, USA
Posted on Wednesday, June 14, 2023
Please note, this role will be onsite in Las Vegas. Qualified candidates need to be located in the Las Vegas area.
Hi, we're Gravie. Our mission is to improve the way people purchase and access healthcare through innovative, consumer-centric health benefit solutions that people can actually use. Our industry-changing products and services are developed and delivered by a diverse group of unique people. We encourage you to be your authentic self - we like you that way.
We're looking for a Member Services Supervisor. The Supervisor manages and oversees the operational and day-to-day performance of department staff. They help lead, manage, champion, and improve the Gravie member experience and ensure overall performance of direct reports, aligns with operational metrics and service standards.
You will:
· Manage individual employee performance encouraging growth, development and the highest service standards
· Coach and correct performance issues and champion success stories on your team
· Work to embrace and ensure Gravie's culture is embodied in the actions and performance of team members
· Oversee and lead various projects within Operations or for company-wide initiatives
· Support Operations team in solving complex problems for members, carriers, providers or other partners, to unravel complicated issues and ensure the highest customer satisfaction
· Partner with vendors on billing and optimal user experience for department technology platforms
· Work with Operations to ensure technology and processes support the optimal workflow department-wide and interdepartmentally
· Work closely with Operations leadership to refine overall standards, metrics and processes based on insights from performance and metric data analysis
· Backup Operations leadership as needed based upon the needs of the business
· Be comfortable with addressing escalated scenarios depending on business needs
· Be willing to maintain a flexible work schedule, based upon the needs of the business
· Demonstrate commitment to our core competencies of being authentic, curious, creative, empathetic and outcome oriented
You bring:
· Dedication and passion around helping people navigate the world of health insurance and benefits
· A Bachelor's degree and 2 years of health care customer service experience or equivalent years of health care customer service experience
· Previous experience leading and managing others, providing direct feedback and overseeing processes
· Demonstrated success leading special projects
· Strong oral or written communication skills.
· Ability to foster positive rapport with direct reports and meet with team members in 1:1, small group and large group settings
· Ability to collaboratively and professionally work with all types of individuals
· Ability to meet deadlines and manage multiple priorities simultaneously
· Ability to navigate ambiguity, shift gears comfortably, and decide and act without having the total picture
· Proven ability to get results and thrive in an ever-evolving environment
· Willing to work to 7PM (Central Time) as needed
Extra credit:
· Previous start up company experience
Competitive pay is standard. Our unique benefits program is the gravy, i.e., the special sauce that sets our compensation package apart. In addition to standard benefits, Gravie's package includes alternative medicine coverage, flexible PTO, 16 weeks paid parental leave, paid holidays, cell phone reimbursement, education reimbursement, and 1 week of paid paw-ternity leave just to name a few.