Senior Solutions Consultant, Workers' Compensation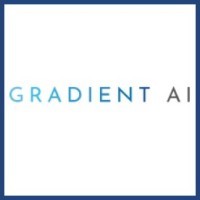 Gradient AI
Boston, MA, USA
Posted on Friday, October 6, 2023
Gradient AI:
Gradient AI is a fast-growing startup, bringing state-of-the-art Artificial Intelligence (AI) and Machine Learning (ML) solutions to the trillion-dollar insurance industry. Founded in 2018, we have recently raised $20M from top Insurtech investors to continue fueling our growth. Our software-as-a-service platform provides bias-free, data-driven insights, enabling insurance companies to profitably run their business and expand their offerings to underserved people and markets.
About the role:
We are looking for a Senior Solutions Consultant to work with our sales team and drive effective sales and implementation of our claims and underwriting AI/ML models. With a strong background in workers' compensation, this person will draw on deep domain experience to ensure we ask the right questions, use the best tools, and provide the appropriate context; as well as to ensure the solutions we provide deliver measurable business value, and are actionable.
Key Responsibilities:
Support the workers' compensation sales team by building sales demo environments

Demonstrate our workers' compensation underwriting and claims AI/ML solutions. Arm sales team with client success stories that measure ROI like profitable improvements

by creating analyses and publishing reports to the sales team

Join sales calls and provide demonstrations and support for technical explanation of our products

Field questions that range from technical understanding of ML models to general understanding of implementation tasks and milestones

Flesh out technical aspects of implementation and create statement of work (SOW) documentation

Work with our Director of Service to roll out a program that measures client success (and tracks failure)

Understand commitments made to clients in the pre-sales process to ensure newly implemented solutions are actionable and delivered as expected
You are probably a good fit if..
You held a job in commercial lines insurance, reinsurance, predictive modeling, actuarial statistics, in commercial lines P&C carrier or TPA

You have deep subject matter expertise in workers' compensation underwriting, exposure with workers compensation claims

You're passionate about bettering the workers' compensation insurance field with cutting edge technology

You worked with a sales team and performed client-facing duties
You used Excel or similar database tool, PowerPoint or another presentation tool, and Tableau or a similar BI tool to create reports and build ROI analyses
A good way to measure your success is..
If the workers' compensation sales team is surpassing individual and companywide revenue targets ($), continues to ask you for support on calls, and is using your reports and client success stories in their sales process

If the client service team is not asking for clarification on contracts after they are executed and assigned

If the QBR program is adopted by the client service team and leading to new product development
What We Offer:
A fun, team-oriented startup culture.

Generous stock options - we all get to own a piece of what we're building.

Unlimited vacation days.

Flexible schedule that supports working from home.

Full benefits package including medical, dental, vision, 401k, and more.

Ample opportunities to learn and take on new responsibilities.
We are an equal opportunity employer.