Cyber Risk & Data Protection Lead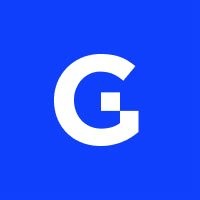 Genesis Global Trading
New York, NY, USA
Posted on Friday, May 19, 2023
About Genesis
Genesis is a global leader in institutional digital asset markets. We provide a single point of access for digital asset trading, derivatives, borrowing, lending, custody and prime brokerage services.
Genesis facilitates billions in trades, loans and transactions on a monthly basis. We have a proven track record driving results for some of the largest digital asset-focused hedge funds, quant funds, family offices, VC's, market makers and exchanges.
Join Our Team
Genesis is expanding to solve some of the toughest challenges in digital asset financial markets.
About This Role - Cyber Risk & Data Protection Lead
Genesis is seeking a motivated, proactive individual with proven expertise in policy creation, risk and control frameworks, and security process development. The candidate will work alongside the Enterprise Risk Management, Compliance, Legal, and Audit teams to develop and refine the security program's policies, standards, and procedures alongside the security risk management program.
Primary Responsibilities
Support responses to regulators, auditors, clients, and other due diligence questions
Collaborate with cross functional teams to ensure that policies and procedures align with regulatory, audit, and security requirements and frameworks
Partner with the Enterprise Risk Management (ERM) team to develop and maintain a process to identify, assess, and track risks
Develop tooling to track risk and compliance status
Build and oversee the security risk assessment process
Remain current on best practices and technological advancements, acting as the subject matter expert for security assessments and regulatory compliance
Implement, maintain, and improve policies, procedures, and internal controls to assure compliance with applicable regulatory and legal requirements, as well as industry best practices
Collaborate closely with various teams such as Enterprise Risk Management, platform engineering, corporate infrastructure, compliance, and legal to improve the security risk management program
Manage the remediation of risks through maintenance of the security risk register process
Lead security assessments and interface with regulators on an as needed basis
Oversee the vendor due diligence and third-party risk management processes
Lead efforts to achieve and maintain relevant security certifications
Collaborate with internal audit to report on compliance with information security policies and procedures
Advise the Chief Information Security Officer on emerging trends in security governance, operational risk, and vendor risk
Requirements
5+ year of cybersecurity experience in relevant security domains
Experience as the main point of contact for GRC related initiatives
Comfort working with cross functional teams and priorities
Experience working in a highly regulated environment, such as financial services
Strong analytical and problem-solving skills
Ability to work independently and as part of a broader team
Benefits:
100% Premium Coverage for Medical, Dental, & Vision for you and your dependents
Flexible Spending Accounts, Health Savings Accounts, Tax-Free Transit benefits, & other supplemental benefits available
Flexible time off
Generous Parental Leave


The base salary range for this role is $165,000 - $210,000. This range is not inclusive of any potential bonus amounts. Factors that may impact the agreed upon base salary for a particular candidate include years of experience, skill set, and other external factors.
Why Genesis
Genesis is dedicated to creating best-in-class infrastructure for institutional investors, developing advanced products that lower barriers, increase profitability and broaden access. Our team has decades of experience at top Wall Street investment banks and Silicon Valley technology firms, and includes leading experts in blockchain, distributed computing, cryptography and cybersecurity.
Digital Asset Ecosystem
Genesis operates at the heart of the digital asset ecosystem:
→ We are a subsidiary of Digital Currency Group (DCG), the largest investor in the bitcoin and blockchain space.
→ We have an unparalleled global network at the intersection of data, finance and technology.
Accelerating Momentum
Our addressable market is expanding rapidly as new institutional investors enter the space. Recent results include:
→ 300%+ Y/Y trading volume growth
→ 400%+ Y/Y loan origination growth
→ 300%+ Y/Y active loan growth
→ 150%+ Q/Q derivatives transaction growth
Diversity And Inclusion
Genesis invests in creating a welcoming environment where everyone can feel supported and connected at work.
→ We help employees develop a deep understanding of the problems we're trying to solve.
→ We thrive on ideas driven by a broad range of perspectives.
→ We believe diverse teams lead to better products and bigger outcomes.
Please review our Privacy Polices for CCPA and GDPR here
Genesis is an equal opportunity employer. We do not discriminate on the basis of race, religion, color, national origin, gender, sexual orientation, age, marital status, veteran status, or disability status.