Staff ETL Developer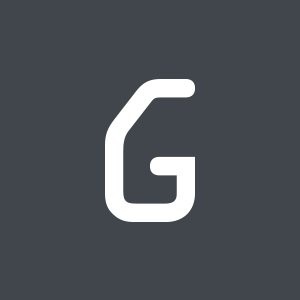 Galileo Processing
Software Engineering
Remote
Posted on Thursday, May 11, 2023
Employee Applicant Privacy Notice
Who we are:
Welcoming, collaborative and having the opportunity to make an impact - is how our employees describe working here. Galileo is a financial technology company that provides innovative and revolutionary software products and services that power some of the world's largest Fintechs. We are the only payments innovator that applies tech and engineering capabilities to empower Fintechs and financial institutions to unleash their full creativity to achieve their most inspired goals. Galileo leads its industry with superior fraud detection, security, decision-making analytics and regulatory compliance functionality combined with customized, responsive and flexible programs to accelerate the success of all payments companies and solve tomorrow's payments challenges today. We hire energetic and creative employees while providing them the opportunity to excel in their careers and make a difference for our clients. Learn more about us and why we work here at https://www.galileo-ft.com/working-at-galileo.
Galileo Financial Technologies, LLC seeks Staff ETL Developer in Sandy, UT:
Job Duties: Full development life-cycle design from project requirement to deployment. Work on
automation and improvement of data exchanges and data pipelines between internal and external
teams. Facilitate the definition of project scope, deliverables, and goals. Track project performance
against defined milestones/goals. Conduct process improvement projects to increase performance in
vital program metrics. Comply with established project management policies and guidelines designed to
ensure security of customer data. Make significant contributions to our data warehouse design and
implementation. Define best practices and uphold coding standards. Consistently demonstrate
extremely high levels of technical knowledge, ingenuity, and creativity. Develops and applies advanced
technologies, engineering principles, theories, and concepts. Broad knowledge about the design and
operation of systems outside of specialty. Work within the Engineering team to develop features that
specifically benefit our users. Must be able to deliver high-quality code on schedule, communicate with
groups in and outside the development team. Telecommuting is an option.
Minimum Requirements: Master's degree (or its foreign degree equivalent) in Computer Science,
Engineering (any field), or a related quantitative discipline, and two (2) years of experience in the field of
software engineering/program analysis or two (2) years of experience in the job offered OR Bachelor's
degree (or its foreign degree equivalent) in Computer Science, Engineering (any field), or a related
quantitative discipline, and five (5) years of progressively responsible experience in the field of software
engineering/program analysis or five (5) years of experience in the job offered.
Special Skill Requirements: (1) ETL development with a Data Warehouse; (2) Advanced understanding
and exposure on data warehousing concepts; (3) Ability to document and troubleshoot problems and
effectively communicate with business and technical personnel; (4) Fluency in SQL for data queries; (5)
Complex SQL query optimization and schema refinement; (6) Data modeling using Star and Snowflake
with familiarity with relational database design; and (7) Ability to analyze requirements/user stories and
come up with Technical design. Any suitable combination of education, training and/or experience is
acceptable. Telecommuting is an option.
Submit resume with references to: Req.# 21-12065 at: ATTN: Rae Myles, rmyles@sofi.org.
#LI-DNI
Benefits
To view all of our comprehensive and competitive benefits, visit our Benefits at SoFi page!
Galileo Financial Technologies
provides equal employment opportunities (EEO) to all employees and applicants for employment without regard to race, color, religion (including religious dress and grooming practices), sex (including pregnancy, childbirth and related medical conditions, breastfeeding, and conditions related to breastfeeding), gender, gender identity, gender expression, national origin, ancestry, age (40 or over), physical or medical disability, medical condition, marital status, registered domestic partner status, sexual orientation, genetic information, military and/or veteran status, or any other basis prohibited by applicable state or federal law.
Pursuant to the San Francisco Fair Chance Ordinance, we will consider for employment qualified applicants with arrest and conviction records.
Due to insurance coverage issues, we are unable to accommodate remote work from Hawaii or Alaska at this time.
Internal Employees
If you are a current employee, do not apply here - please navigate to our Internal Job Board in Greenhouse to apply to our open roles.