Deposit Processor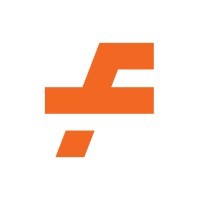 Forge
San Mateo, CA, USA
Posted on Thursday, May 18, 2023
At Forge (NYSE: FRGE), we know our team is our greatest asset. As technology innovators in the private market, our vision is to deliver a richer future for everyone. We live that vision through our values of being bold, humble and accountable. We experience the value that our vision brings to the world every day, helping the teams behind the greatest innovations of our generation, from space travel to planet-saving, plant-based nutrition and more.
Our mission is to empower more people to exercise ownership in the world's leading private companies via a world-class technology platform with access to the largest network of buyers and sellers in the world. With liquidity solutions, exclusive data and insights, a custody offering, and a vibrant marketplace, Forge's goal is to build the best-in-class technology infrastructure to power a global private market that is transparent, accessible and seamless for companies, their employees and investors. Through Forge, employees can sell their private shares, employers can reward shareholders with pre-IPO liquidity and individual and institutional investors can participate in private unicorn growth.
Forge's differentiated global marketplace addresses rising demand among individual and institutional investors for exposure to private company stocks and it is building a growing network effect with defensible competitive advantages. The Forge marketplace has over 440,000 registered users and private shares have traded in more than 500 companies since inception, representing over $12 billion in volume across over 21,000+ transactions.
Our ability to offer these powerful financial solutions has generated incredible interest from investors, demand from customers, and a need to grow our team to meet the needs of more companies, teams and innovators in this way. You can learn more about Forge in the following video: "The private market future starts now".
---
Forge Trust is a leading provider of self-directed retirement accounts that empower investors to diversify their portfolios with alternative assets. Our mission is to help our clients achieve their financial goals by offering them innovative options, exceptional service, and unparalleled expertise.
---
Responsibilities:
Process incoming funds for client accounts (checks, wires, ach's)
Demonstrate good risk management decisions; mitigate any financial or reputational risk to the company
Check completed work for accuracy
Review deposit reports and resolve discrepancies
Partnering with departments within the company to support where needed
Qualifications:
Strong attention to detail
Accurate keyboard skills and proven ability to enter data at the required speed (10 Key exp is a MUST)
Proficient in relevant computer applications such as MS Office
Promote strong client interactions
2-3 years of banking/bank deposit experience
Excellent verbal and written communication skills
Research experience
Must be able to sit and/or stand for long periods of time while working
About this position:
This position is based out of San Mateo, CA. This individual will need to be onsite up to three days per week.
Full Benefits include Medical, Dental, Vision, Life, Disability and 401(k) plan.
This position is up to $24/HR + bonus
---
Forge implements a mandatory COVID-19 Vaccination Policy, which applies to all employees. All employees covered by this policy are required to be fully vaccinated as a term and condition of employment at Forge. Employees are considered fully vaccinated two weeks after completing primary vaccination with a COVID-19 vaccine, with, if applicable, at least the minimum recommended interval between doses. Employees must provide truthful and accurate information about their COVID-19 vaccination status, and, if applicable, their testing results as of the first date of their employment.
Employees may request an exception from this mandatory vaccination policy if the vaccine is medically contraindicated for them or medical necessity requires a delay in vaccination. Employees also may be legally entitled to a reasonable accommodation if they cannot be vaccinated because of a disability, or if the provisions in this policy for vaccination conflict with a sincerely held religious belief, practice, or observance. All such requests will be handled in accordance with applicable laws and regulations.
---
Forge is proud to be an equal opportunity employer and values diversity at our company. We do not discriminate on the basis of race, religion, color, national origin, gender, sexual orientation, age, marital status, veteran status, or disability status.