Customer Success Specialist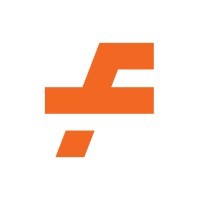 Forge
Customer Service, Sales & Business Development
St Paul, MN, USA
Posted on Thursday, May 18, 2023
At Forge (NYSE: FRGE), we know our team is our greatest asset. As technology innovators in the private market, our vision is to deliver a richer future for everyone. We live that vision through our values of being bold, humble and accountable. We experience the value that our vision brings to the world every day, helping the teams behind the greatest innovations of our generation, from space travel to planet-saving, plant-based nutrition and more.
Our mission is to empower more people to exercise ownership in the world's leading private companies via a world-class technology platform with access to the largest network of buyers and sellers in the world. With liquidity solutions, exclusive data and insights, a custody offering, and a vibrant marketplace, Forge's goal is to build the best-in-class technology infrastructure to power a global private market that is transparent, accessible and seamless for companies, their employees and investors. Through Forge, employees can sell their private shares, employers can reward shareholders with pre-IPO liquidity and individual and institutional investors can participate in private unicorn growth.
Forge's differentiated global marketplace addresses rising demand among individual and institutional investors for exposure to private company stocks and it is building a growing network effect with defensible competitive advantages. The Forge marketplace has over 440,000 registered users and private shares have traded in more than 500 companies since inception, representing over $12 billion in volume across over 21,000+ transactions.
Our ability to offer these powerful financial solutions has generated incredible interest from investors, demand from customers, and a need to grow our team to meet the needs of more companies, teams and innovators in this way. You can learn more about Forge in the following video: "The private market future starts now".
---
Customer Success Specialist at Forge Trust:
Are you passionate about helping customers achieve understanding for managing their self-directed retirement account?
Do you want to work for a company that offers innovative options, exceptional service, and unparalleled expertise in self-directed retirement accounts?
Do you enjoy working from home, having weekends and bank holidays off, and getting paid well for your skills and experience?
If you answered yes to these questions, then you might be the perfect fit for our Customer Success Specialist role at Forge Trust!
---
Forge Trust is a leading provider of self-directed retirement accounts that empower investors to diversify their portfolios with alternative assets. Our mission is to help our clients achieve their financial goals by offering them innovative options, exceptional service, and unparalleled expertise.
What you'll do:
As a Customer Success Specialist, you will be the first point of contact for our clients and the voice of our customer in every interaction. You will:
Use chats, phone calls, and emails to listen, teach, problem solve and provide proactive recommendations to our clients.
Build trust and rapport with customers, educate them on the features and benefits of our products and services, and provide potential solutions to complex situations.
Guide them through each inquiry from start to finish.
Collaborate with other teams to ensure customer satisfaction and retention.
What you'll need:
To succeed in this role, you will need:
A high school diploma or equivalent and 2 years of customer service experience.
Proven customer support experience or experience as a Customer Success Professional.
Strong verbal and written communication skills as well as excellent phone etiquette.
Familiarity with Microsoft Office.
Customer orientation and ability to adapt/respond to different types of clients.
Ability to multi-task, prioritize, and manage time effectively.
Strong organizational and time management skills.
Ability to solve complex problems from start to finish.
Independent thinking skills while working with customers and team members.
A bachelor's degree or equivalent experience in related fields is preferred but not required.
Why work for Forge Trust?
At Forge Trust, we value our employees as much as our customers. We offer:
Remote Work Environment: You can work from the comfort of your own home if you have a reliable internet connection and a quiet, secure environment.
Career growth: You will have opportunities to learn new skills, take on new challenges, and advance your career within the company.
Competitive compensation: You will receive an hourly wage that reflects your skills and experience and is above the industry average.
Benefits package: You will enjoy health insurance, retirement plan, paid time off, employee discounts, and more.
Fun culture: You will work with a team of passionate, friendly, and supportive colleagues who share your values and vision.
About this position:
This position is based out of Sioux Falls, SD and is fully remote anywhere in Minnessota.
Monday – Friday - Hours 10:30 am to 7:00 pm
Full Benefits include Medical, Dental, Vision,
Life, Disability and 401(k) plan.
Fully Remote!
$20 hr. + based on experience.
Internet stipend available.
If this sounds like the job for you, don't hesitate to apply today! We can't wait to hear from you!
Forge Trust is a division of Forge Global that helps tens of thousands of customers save for their future, with over $13 billion in assets under custody. Whether it is for buying a house, helping an entrepreneur start a company to change the world, or simply saving for that beach house they dream of living in one day, Forge Trust is a trusted and valued partner in realizing our customers' dreams for their future years. Forge Trust is also the custodian that underlies LendingClub, WealthFront and Acorns, supporting almost 1.5 million consumers with their financial goals. We see incredible potential in bringing together this powerful platform with the broader trading and data capabilities of Forge Global.
---
Forge implements a mandatory COVID-19 Vaccination Policy, which applies to all employees. All employees covered by this policy are required to be fully vaccinated as a term and condition of employment at Forge. Employees are considered fully vaccinated two weeks after completing primary vaccination with a COVID-19 vaccine, with, if applicable, at least the minimum recommended interval between doses. Employees must provide truthful and accurate information about their COVID-19 vaccination status, and, if applicable, their testing results as of the first date of their employment.
Employees may request an exception from this mandatory vaccination policy if the vaccine is medically contraindicated for them or medical necessity requires a delay in vaccination. Employees also may be legally entitled to a reasonable accommodation if they cannot be vaccinated because of a disability, or if the provisions in this policy for vaccination conflict with a sincerely held religious belief, practice, or observance. All such requests will be handled in accordance with applicable laws and regulations.
Forge is proud to be an equal opportunity employer and values diversity at our company. We do not discriminate on the basis of race, religion, color, national origin, gender, sexual orientation, age, marital status, veteran status, or disability status.