Senior Site Reliability Engineer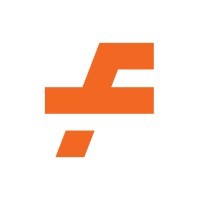 Forge
Software Engineering
Remote
Posted on Thursday, May 11, 2023
At Forge (NYSE: FRGE), we know our team is our greatest asset. As technology innovators in the private market, our vision is to deliver a richer future for everyone. We live that vision through our values of being bold, humble and accountable. We experience the value that our vision brings to the world every day, helping the teams behind the greatest innovations of our generation, from space travel to planet-saving, plant-based nutrition and more.
Our mission is to empower more people to exercise ownership in the world's leading private companies via a world-class technology platform with access to the largest network of buyers and sellers in the world. With liquidity solutions, exclusive data and insights, a custody offering, and a vibrant marketplace, Forge's goal is to build the best-in-class technology infrastructure to power a global private market that is transparent, accessible and seamless for companies, their employees and investors. Through Forge, employees can sell their private shares, employers can reward shareholders with pre-IPO liquidity and individual and institutional investors can participate in private unicorn growth.
Forge's differentiated global marketplace addresses rising demand among individual and institutional investors for exposure to private company stocks and it is building a growing network effect with defensible competitive advantages. The Forge marketplace has over 440,000 registered users and private shares have traded in more than 500 companies since inception, representing over $12 billion in volume across over 21,000+ transactions.
Our ability to offer these powerful financial solutions has generated incredible interest from investors, demand from customers, and a need to grow our team to meet the needs of more companies, teams and innovators in this way. You can learn more about Forge in the following video: "The private market future starts now".
---
The Role:
The Site Reliability Engineer is a key technical member of the SRE team in the System Operations (SysOps) group. The SysOps group serves as the foundation between product development and business operations teams with responsibility for the design, management, and automation of procedures to reliably deliver new features to production quickly, while ensuring acceptable levels of IT operations performance and error risk is in line with defined SLAs. The SRE role supports the infrastructure and delivery needs of the Forge product engineering teams and delivers targeted automation and self service capabilities to our internal operations and broker business.

This is a fantastic opportunity to join a high-performing team enabling Forge's strategy and progressing our target of continuous delivery with reliable operations as business continues to rapidly grow.
Responsibilities:
Manage system reliability and drive alignment between developers and operators with SRE best practices
Collaborate with engineering teams to create Service-Level Indicators (SLI) and set Service-Level Objectives (SLO). Triage support service requests and incidents
Establish observability and track errors with monitoring and alerting
Work cross-functionally to define and implement operational processes and apply software engineering practices to deliver simple and reliable solutions
Automate operational processes, ensuring accuracy and compliance with security standards; remove toil from the operational requirements of services while increasing velocity for service teams
Monitor systems and handle operational incident management. You will build monitoring alerts on symptoms rather than outages
Identify opportunities to improve existing systems/workflows for performance, scale, speed, and accuracy
Develop and maintain environment documentation and support procedures
Continuously improve the tools and practices used within the team to ensure reliable production delivery and operational integrity while staying up-to-date with industry trends and sourcing new ways to improve the business
Qualifications:
Bachelor's degree with concentration in Computer Science, Management Information Systems, or comparable technical discipline, or equivalent work experience
7 years of software engineering experience and a minimum of 3 years of technical operations experience, specifically in site reliability, platform engineering, or DevOps
Proficient software development skills in Ruby, Python, Go, or similar scripting languages
Strong networking skills including DNS, TLS, HTTP, and firewall configuration
Experience delivering solutions with cloud computing. Understanding of secure coding practices and compliance adherence within a cloud environment
Familiar with various cloud monitoring tools, performance monitoring, and profiling tools
Experience in developing infrastructure as code using technologies like Terraform or CloudFormation
Experience with testing and managing high availability environments
Must be able to sit and/or stand for long periods of time in an office or home office setting while working
Nice to have:
2+ years of experience building API driven web services in Java, .NET, or Node
Extensive knowledge of both AWS and Azure cloud services
Experience with Kubernetes and managing containerized applications
Experience with performance analysis and debugging
Experience with internetworking and BGP
Experience working with timeseries databases and visualization tools such as OpenTSDB, Graphite, Prometheus or Grafana
SQL Database administration and tuning experience a big plus
Excellent communication, interpersonal and influencing skill in a cross-functional role
---
For residents of San Francisco/Bay Area, CA or New York, NY the annual salary range for this role is $165,000 - $175,000 + bonus & equity. Final offers may vary from the amount listed based on geography, candidate experience and expertise, annual bonus, and other factors.
---
Forge implements a mandatory COVID-19 Vaccination Policy, which applies to all employees. All employees covered by this policy are required to be fully vaccinated as a term and condition of employment at Forge. Employees are considered fully vaccinated two weeks after completing primary vaccination with a COVID-19 vaccine, with, if applicable, at least the minimum recommended interval between doses. Employees must provide truthful and accurate information about their COVID-19 vaccination status, and, if applicable, their testing results as of the first date of their employment.
Employees may request an exception from this mandatory vaccination policy if the vaccine is medically contraindicated for them or medical necessity requires a delay in vaccination. Employees also may be legally entitled to a reasonable accommodation if they cannot be vaccinated because of a disability, or if the provisions in this policy for vaccination conflict with a sincerely held religious belief, practice, or observance. All such requests will be handled in accordance with applicable laws and regulations.
---
Forge is proud to be an equal opportunity employer and values diversity at our company. We do not discriminate on the basis of race, religion, color, national origin, gender, sexual orientation, age, marital status, veteran status, or disability status.