Customer Success Quality Assurance Manager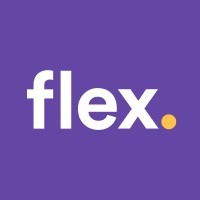 Flex
Customer Service, Sales & Business Development, Quality Assurance
Remote · United States
Posted on Tuesday, November 21, 2023
Flex is an early-stage, remote-first FinTech startup that is creating the best rent payment experience. It's hard to believe that it's 2023 and paying rent on time is expensive, inflexible, and difficult. We're here to change that! We enable our users to pay rent throughout the month on a schedule that better fits their finances and budget. Our mission is to empower as many renters as possible with flexibility over their most significant recurring expense. After deliberately keeping a stealth profile as we built up unprecedented investor support and an enthusiastic user base, we are looking for motivated individuals to help us keep our mission growing in 2023. Will you be a part of the team?
Job Summary:
As a Customer Support QA Manager, you will be responsible for overseeing and improving the quality of our customer support services. Your main goal will be to ensure that every customer interaction is in line with our company's standards for excellence, helping to foster customer satisfaction and loyalty. You will own the end to end QA program at Flex which include BPO oversight and Internal CS quality assurance. This role will be an active member of the CS management team and contribute to the innovation and continuous improvement of our Customer Success function.
Key Responsibilities:
Review, update, and manage a comprehensive quality assurance program for customer support interactions, including email, chat, chatbot, phone, and any other communication channels.
Manage quality for internal Flex Customer Success Teams
Design and implement quality programs for AI tools such as chatbots and automations.
Conduct ongoing monitoring and evaluation of customer success interactions to assess performance against established quality standards and KPIs
Maintain a dynamic set of QA rubrics to measure performance
Use AI QA software to review interactions, identify sentiment and quality issue and take corrective action via QA process
Closely work with CS management to help deliver coaching feedback focused on continuous improvement
Working with BPO Training and QA managers to improve training and QA programs.
Provide regular feedback via evaluations that CS managers can then use to provide coaching to customer success representatives, thereby improving agent performance, communication skills, and adherence to company policies and procedures
Analyze QA data to identify trends, areas for improvement, and training needs. Provide insights and recommendations for process enhancements
Generate regular reports on quality assurance results and share findings with management and the customer success team
Collaborate with the customer success team and other relevant departments to implement process improvements based on QA findings
Ensure that customer success representatives adhere to regulatory requirements, company policies, and industry best practices
Monitor and analyze customer feedback, complaints, and survey data to identify opportunities for improving customer satisfaction and service quality
Qualifications:
Proven experience in quality assurance or quality control, with a focus on customer support interactions
3+ years of experience working as part of a high volume B2C Customer Support Management team
Strong analytical and problem-solving skills
Excellent communication and coaching skills
Knowledge of customer success best practices, industry standards, and regulations
Proficiency in using quality assurance and monitoring tools and coaching platforms
Ability to work collaboratively with cross-functional teams
Strong attention to detail and a commitment to maintaining high-quality standards
Previous management or leadership experience is a plus
Life at Flex:
We understand that it takes a diverse team of highly intelligent, curious, determined, empathetic, and self aware people to grow a successful company. Our HQ is located in New York City, but we are remote-friendly with employees located throughout the US, Australia, and South America. We are growing quickly, but deliberately, with a focus on building an inclusive culture. Our dynamic team has incredible perspectives to share, just as we know you do, and we take great pride in being an equal opportunity workplace.
We offer many employee benefits. For full time, U.S. based employees we offer:
Competitive pay
100% company-paid medical, dental, and vision
401(k) + company stock options
Unlimited paid time off with a PTO minimum + 13 company paid holidays
Parental leave + IVF and adoption support
Flex Cares Program: Non-profit company match + pet adoption coverage
Free Flex subscription