Director, Strategy & Operations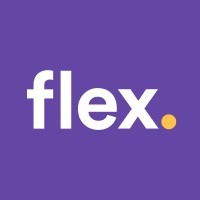 Flex
Operations
New York, NY, USA
Posted on Thursday, October 5, 2023
Flex is an early-stage, remote-first FinTech startup that is creating the best rent payment experience. It's hard to believe that it's 2023 and paying rent on time is expensive, inflexible, and difficult. We're here to change that! We enable our users to pay rent throughout the month on a schedule that better fits their finances and budget. Our mission is to empower as many renters as possible with flexibility over their most significant recurring expense. After deliberately keeping a stealth profile as we built up unprecedented investor support and an enthusiastic user base, we are looking for motivated individuals to help us keep our mission growing in 2023. Will you be a part of the team?
As a Director reporting into the Executive Office, you will drive high-impact projects that impact the whole of Flex, developing the foundation/framework for major initiatives and processes and ensuring the work takes root throughout the organization. This work will involve close collaboration with the CEO and Co-founder, and broad exposure across all levels of leadership in the organization (aka: your partners in implementation). You can expect a uniquely dynamic portfolio of work, with representative projects including:
Setting and communicating long-range strategy
Translating strategy into near-term company and departmental goals
Investigating new market opportunities; securing funding and assembling the teams for those we plan to pursue
Ensuring we have the right rituals and data to verify that we are allocating our resources against the highest ROI opportunities in a systematic and bottom-up (rather than ad hoc and top-down) way
Being the go-to for special initiatives that need a smart, entrepreneurial problem-solver to lead the charge
This is a small but high-powered team with unique visibility and access. You'll have a broad and constantly evolving portfolio, with the chance to inform some of our most important business decisions (e.g., new market entry, acquisitions, strategy and goal definition). Your work will naturally expose you to the Leadership Team, colleagues in other departments, and external partners, providing hands-on experience of what it takes to lead and operate a world-class consumer payments company. Your manager will be intensely focused on your development, and how to make Flex an accelerant for your skill-building and career.
Requirements:
Ideally ~10 years of relevant work experience (e.g., investment banking; management consulting; strategy, strategic finance, biz ops, or chief of staff function at high-growth start-up)
Direct work (or advisory experience) with a high-growth tech/fintech company preferred
Entrepreneurial - finds the messiness of 0-to-1 building exhilarating
Strong conceptual facility; extremely fast thinker
Comfort "fog sculpting," making amorphous projects tractable
Well honed interpersonal skills; able to drive results through others without compromising relationships and rapport
Ability to thrive in a fast-paced (and at times chaotic) environment
Strong bias for action
Obsessive attention to detail; high bar for your own work product
Superior communication skills (e.g., memos, verbal presentations)
Advanced financial modeling skills
The national pay range for this role is $207,000-$230,000 in base salary. Individual compensation will be commensurate with the candidate's experience aligned with Flex's internal leveling guidelines and benchmarks.
Life at Flex:
We understand that it takes a diverse team of highly intelligent, curious, determined, empathetic, and self aware people to grow a successful company. Our HQ is located in New York City, but we are remote-friendly with employees located throughout the US, Australia, and South America. We are growing quickly, but deliberately, with a focus on building an inclusive culture. Our dynamic team has incredible perspectives to share, just as we know you do, and we take great pride in being an equal opportunity workplace.
We offer many employee benefits. For full time, U.S. based employees we offer:
Competitive pay
100% company-paid medical, dental, and vision
401(k) + company stock options
Unlimited paid time off with a PTO minimum + 13 company paid holidays
Parental leave + IVF and adoption support
Flex Cares Program: Non-profit company match + pet adoption coverage
Free Flex subscription