Financial Data Analyst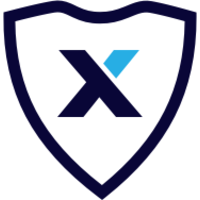 Extend
IT, Accounting & Finance, Data Science
San Francisco, CA, USA
Posted on Friday, March 17, 2023
About Extend:
Extend is modernizing the $100 billion-per-year protection plan industry using cutting-edge technology and top-notch customer service.
Our technology-forward omnichannel and API-first solution allows any merchant to offer protection plans, both online and in store, while also providing a merchant's end customers with a vastly improved and modern support experience that eliminates many of the issues customers face today with legacy underwriters. More recently, Extend also launched a shipping protection solution, covering consumers in the case of lost, damaged or stolen packages. This is further expanding the company's addressable market and value creation for merchants.
We are a venture-backed startup in downtown San Francisco led by founders who have previously had multiple successful exits. Extend simplifies the technology stack for the product and shipping protection industries.
About the Role:
We're looking for a Financial Analyst who will be part of the Extend's Strategic Finance team, focused on assisting the Finance organization with projects related to forecasting, planning, data and financial reporting. You will have the opportunity to help scale within the organization. Your work is an integral part of the Strategic Finance team and informs strategic and financial decision-making across the Extend organization. The role's responsibilities will include:
What You'll Be Doing:
Build and iterate long-term and short-term forecasting models, including annual budgeting and quarterly/monthly forecasting, based on collaboration with the Strategic Finance and Executive teams.

Own detailed revenue and operating expense builds plus three statement financial model and other ad hoc financial and data analysis.

Collaborate with multiple business functions to identify the key business drivers and data used to support the forecasting process.

Work closely with the Strategic Finance team and other business units to implement dashboards to measure and improve business performance.

Prepare presentations including monthly and quarterly financial updates, variance analysis, board materials, and ad hoc projects.

Assemble data and analyses for requests related to internal operations, investor due diligence, and capital raising.

Perform industry research including strategic landscape, comparable companies, and comparable metric analyses.

Produce weekly updates on key market and company-specific developments.

Assist in the quarterly Board Meeting process and preparation.

Provide analytical and strategic input on key issues ranging from partnerships, investment strategies, acquisitions, synergies, capital projects, and long-term financial planning.

Leverage critical thinking to offer actionable insights to optimize forecasting process and overall business performance -- we want you to think, not just process.

Partner with the Finance team and senior leadership in facilitating the generation of financial reporting for recurring requirements such as revenue recognition.

Leverage Business Intelligence tools to build analytics that help measure performance of the business.

Help identify data anomalies and dig into root causes, provide suggestions and solutions to operational or engineering teams, as needed.

A lot of opportunities to present to senior leadership and external stakeholders.
What We're Looking For:
A hard-working, detail-oriented team player with plenty of grit, analytical prowess, creative thinking, intelligence, and initiative.

Experience with major Business Intelligence tools such as Tableau.

Experience with finance/revenue forecasting.

Experience in performing financial analyses and reporting, supporting BizOps and FP&A teams.

Experience building, owning, and iterating complex financial models.

Ability to produce compelling and visually appealing financial presentations.

High level of comfort with large and incomplete data sets; ability to manage data ambiguity and make informed modeling assumptions.

Experience in performing financial data analyses and reporting, supporting BizOps and FP&A teams, and assisting with investor due diligence for capital raises.

Ability and interest in thinking beyond the Strategic Finance organization, considering the challenges of other teams, and prioritizing what is best for the business holistically, are essential.

Ability to communicate across the organization, especially to teams with less finance experience.

Empathy, humility, and a sense of humor.

Bachelor degree from a relevant major, Master degree is a plus.
1+ years of analytics, finance, and/or strategic operations experience with a digital product or service.
Experience with SQL and Python, or R.
Expected Pay Range: $100,000 - $125,000*
*The target base salary range for this position is listed above. Individual salaries are determined based on a number of factors including, but not limited to, work location and job-related knowledge, skills and experience.
Life at Extend:
Working with a great team from diverse backgrounds in a collaborative and supportive environment.

Competitive salary based on experience, with full medical and dental & vision benefits.

Stock in an early-stage startup growing quickly.

Very generous, flexible paid time off policy.

401(k) with Financial Guidance from Morgan Stanley.

Remote-Friendly