React Native Full Stack Engineer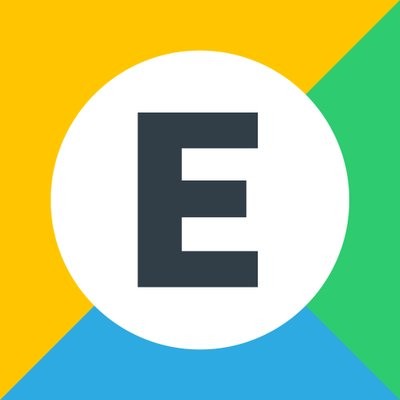 Expensify
Software Engineering
San Francisco, CA, USA · Portland, OR, USA · Michigan, USA · New York, NY, USA · London, UK · Melbourne VIC, Australia
Posted on Sunday, March 7, 2021
Your Mission, Should You Choose to Accept:
Join our passionate team of top-notch engineers to solve a real-world problem, and help people spend less time managing expenses and more time pursuing their real goals. As we revolutionize the way people manage their expenses, being part of the Expensify team means building the easiest, fastest, and most efficient platform to automate everything expense-related.
Our employees work from all over the world, but if you're looking for a change of scene we offer visa sponsorship and relocation assistance to join us at one of our rad locations:
San Francisco

Portland

Michigan

New York

London

Melbourne
Even though we work hard at Expensify, we make sure our employees are happy. Our most talked about perk is our Offshore where we spend a month abroad working from a remote location as a team. Next year we're going to Bali, do you want to join?
About You
We're looking for engineers who are passionate about the product they're building. You're a self-driven engineer with an entrepreneurial spirit who is not afraid to work with our sales team to better understand and tackle user-facing issues. Ideally, you'll have a general understanding of and experience in Javascript, and React Native. PHP, Java, C++, IOS and Android are a plus but not a requirement! Not only that, but you're also excited by our culture of Live Rich, Have Fun, and Save the World, and have an ambition you're incredibly passionate about that Expensify can help you achieve.
As an Engineer, your responsibilities include:
Collaborating with the team for large feature development and implementation.

Independently develop smaller features and adjustments.

Implementing updates
We're looking for someone who:
Works great on a small, collaborative team.

Can design new features and tackle the annoying bugs.

Writes clean, concise, and commented code.

Can collaborate with other engineering teams to create new features and fix existing issues.

Is comfortable with every part of the software development lifecycle.

Can get shit done!
Compensation & Benefits
Full-time, salaried position

401k with employer match

100% Medical/Dental/Mental Health support/Vision contributions

$20k annual family planning benefit through Carrot

Three months of fully paid leave, with up to six months for birthing parents

Commuter benefits

Free lunch

Flexible vacation policy

Relocation available
Next Steps
Like what you see? Applying is easy, but it takes time. See, while we know you're awesome, it's actually really hard and time consuming to find you in the midst of literally hundreds of other applications we get from everyone else. So this is where we're going to ask our first favor: can you make it really easy and obvious how great you are, so we don't accidentally overlook you? There are many ways to do that, but the easiest way to help us out is by answering the following questions:
What's the URL of your website? If you don't have one, why not?

List any published apps that you have.

What's your coding history? When did you start, and what have you done between then and now?

What do you want to do with the rest of your life, and how is Expensify a step toward your long-term goals? (We're serious, we want to know! Share what you're comfortable sharing, but we are a group of ambitious individuals building a community of people who want to achieve success in every aspect of our lives, and we encourage employees to figure out how they can use Expensify to realize their personal goals with the support of the company around them.)

How did you hear about us? A job posting? Chalk on a sidewalk? From a friend? Let us know where you saw this opening.