Data Science, Investment Research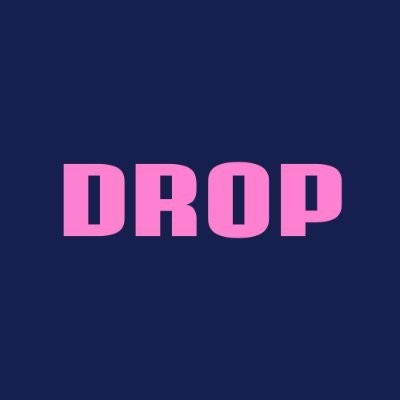 Drop Technologies
Data Science
Toronto, ON, Canada
Posted on Wednesday, November 15, 2023
As a member of the Data Science team, you are responsible for leveraging Drop's proprietary data to surface insights that drive impactful solutions for key stakeholders both internally and externally.
You will have the opportunity to collaborate with the Product, Engineering, Data Engineering, Marketing, Partnerships, Finance teams and other Data Scientists. Your work will have a direct impact on Drop's growth trajectory and future success.
As a Data Scientist you will:
Work closely with the Data Partnerships, Product, Infrastructure and Client Success teams to support and evolve our suite of alternative data products
Conduct exploratory analysis across a growing cc/debit transaction dataset to identify trends and patterns
Collaborate with internal and external stakeholders to brainstorm solutions that drive key strategic initiatives
Act as a business partner leveraging your strong understanding of our data to further develop our data product offering and expand our product suite
Engage with potential clients as a technical counterpart to the Data Partnerships team
Collaborate with stakeholders to clearly define problems we want to tackle, brainstorm solutions, conduct quantitative analysis, and data mining, and present the findings to stakeholders in order to achieve our goals together
Be responsible for technical maintenance of our warehouse to ensure data quality for stakeholders across the company
Develop dashboards within our business intelligence tool and act as the data expert to promote a culture of data-informed decision-making at Drop
A Little Bit About You:
Industry experience in data science
Hedge Fund or investment management experience a must
Client Facing experience with strong communication skills. The ability to gather requirements from clients, translate them into an analytic problem, and share results using our data products in a clear and concise manner
Experience working with SQL to develop complex queries within large data sets
Experience in designing experiments and coming up with scientifically sound recommendations
Strong analytical and problem-solving skills; you are able to transform data into actionable product and business insights
Experience querying and transforming structured and semi-structured data sets
Experience leading cross-functional collaboration and are comfortable with undefined and vague business problems.
Strong communication skills, with the ability to gather requirements from stakeholders, translate them into an analytical problem, and share outcomes clearly and concisely
You are passionate about building the next-generation loyalty product to make life more rewarding
Bonus Points If:
Experience with Looker, Redshift, Postgres, Athena, Airflow, Python or Snowflake
You have experience with scripting languages such as Python or R
You've worked with Looker or Tableau
You have experience working directly with clients
Experience with transactional data
Experience with product and business analytics
Experience with financial, loyalty, or rewards systems
Experience at a consumer tech start-up is a bonus. Drop welcomes people from all backgrounds and recognizes the value of diversity
You have a degree in Statistics, Math, Computer Science, Engineering or related fields
At Drop, we're committed to providing an enjoyable and meaningful environment for every member of our team. We operate under a flat structure with minimal hierarchy where everyone's opinion is valued equally. We are looking for team members with an entrepreneurial mindset who will thrive in a fast-paced and rewarding environment.
Drop Technologies, Inc. is proud to be a diverse and equal opportunity employer and as such does not discriminate on the basis of race, colour, religion, sex, national origins, age, sexual orientation, disability or any other characteristic protected by applicable laws. Selection decisions are solely based on job-related factors.