Manager, CXO Insights & Reporting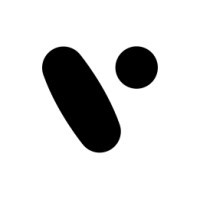 Divvy
Houston, TX, USA
Posted on Saturday, May 6, 2023
Being a Champion for SMBs is good for business. And a career defining opportunity for you
BILL is a leader in financial automation software for small and midsize businesses (SMBs). As a champion of SMBs, we are dedicated to automating the future of finance so businesses can thrive. Hundreds of thousands of businesses trust BILL solutions to manage financial workflows, including payables, receivables, and spend and expense management. With BILL, businesses are connected to a network of millions of members, so they can pay or get paid faster. Through our automated solutions, we help SMBs simplify and control their finances, so they can confidently manage their businesses, and succeed on their terms.
BILL is a trusted partner of leading U.S. financial institutions, accounting firms, and accounting software providers. We have operations in San Jose, CA, Draper, UT, Houston, TX and Sydney, AUS and are continuing to expand into other geographic locations. If you're looking for a place that helps you do the best work of your career, look no further than BILL.
We support a hybrid work environment with on-site and remote work days.
About BILL Customer Experience Operations (CXO) Team
Customer Experience Operations (CXO) is a group of bold, goal oriented, fast moving and customer obsessed individuals who care deeply for each other's success, growth and development. We take fierce pride in the opportunity our CXO team has to positively impact customers' businesses and their lives. We appreciate and celebrate our past but we are constructively dissatisfied about the opportunities we have in hand and the future we need to build. We are now writing the next chapter of our customer experience journey that we are referring to as CXO 2.0. Our future roadmap will bring the best of our customer-obsessed frontline associates and the humanized digital experiences together, for an effortless and seamless experience for our customers . As part of the CXO 2.0 journey, we are looking for bold, inspiring and innovative leaders to join our CXO leadership team to make a meaningful impact to our CXO team members, customers and BILL brand as a whole.
Mission
BILL is looking for an experienced, passionate, and tech-savvy data driven leader who can help us increase our speed, frequency and acumen of making decisions at scale by instilling a data-influenced approach to storytelling and providing areas of opportunity to improve our customer and advocate experience; this is a key analytical role reporting to the Director, Customer Experience Operations.
Opportunity & Impact
This role has a unique and inspiring opportunity to enhance our ability to share customer insights with CXO, Product Management, Engineering, Customer Success, and Risk Operations. This leader will manage our end to end CXO reporting while influencing the data literacy and deepening insights for our organization.
We'd love to chat if you have:
BILL values align with who you are, as an individual and as a leader. (Our values - Humble, Fun, Authentic, Passionate & Accountable).

You consider coaching, developing and mentoring the next generation of CXO Insights leaders in the organization as the most important part of your job & your #1 priority.

5+ years of analytical experience in consulting, data analytics, data science, or machine learning and predictive analytics.

3+ years of experience managing and developing a team of at least 3 data analysts, covering both individual development as well as overall team strategy.

You have direct experience with setting the vision and roadmap for a Data Analytics team. Look beyond the immediate tasks on the team to prioritize initiatives that will enable the team to scale to meet its future needs.

Demonstrated track record of partnering with engineering and product teams and collaboratively delivering on shared customer outcomes.

You have a proven track record of managing relationships and delivering data analytics projects in partnership with a wide variety of teams and functions within a medium-large company.

You have experience with reporting and visualization platforms (e.g. Tableau, AWS QuickSight, Salesforce).

You are an outcome driven, customer obsessed and a bold leader that defines

'fun at work'

as accomplishing goals & outcomes that others seem to think are not possible.

You are very comfortable in being uncomfortable and are a fan of Mario Andretti's quote,

"If everything seems under control, you are just not moving fast enough".

You have a strong bias towards action and believe in an outcome based vs. an activity based culture.
How will your leadership impact and success be measured
Customers

: Customer Effort Score, Contact Rate Reduction, Average Customer (Handle) Time (ACT), Cost per Transaction Reduction

Employees: Employee Digital Commute, Employee Effort Score, Engagement Score
Let's talk about benefits
100% paid employee health, dental, and vision plans (choose

HMO, PPO, or HDHP)

HSA & FSA accounts

Life Insurance, Long & Short-term disability coverage

Employee Assistance Program (EAP)

11+ Observed holidays and wellness days and flexible time off

Employee Stock Purchase Program with employee discounts

Wellness & Fitness initiatives

Employee recognition and referral programs

And much more
We live our culture and values every day
At BILL, we're different by design—it's our culture. Our CEO is a trusted entrepreneur who lives our cultural values: Humble, Authentic, Passionate, Accountable, and Fun. People here love being their authentic selves, contributing unique experiences, sharing ideas, perspectives, and intellectual curiosity. We celebrate our diversity as the heart and soul of how we work, grow, and succeed together. Inspiring people with meaningful career experiences they love really does make the dream work and our successes just keep getting better. There's no limit to what we can build and where we can go from here. We'd love you to join us.

BILL is proudly an Equal Opportunity Employer where everyone is welcome. Our innovation and technology are inspired by an inclusive culture unlike any other. Everyone brings a different personal story and perspective and this diverse mix of minds, backgrounds, and experiences is where our greatest ideas come from. We welcome people of all races, ethnicities, ages, religions, abilities, genders, and sexual orientations to make us an even more vibrant company. We want everyone to bring their authentic selves here, to share our values, shape our vision, drive innovation, and become part of a culture we celebrate every day.
BILL Culture:
Humble - We check our egos at the door. We are curious. We listen, accept feedback.
Authentic - We earn and show trust by being real—embracing our authentic selves.
Passionate - We care deeply about each other and our customers.
Accountable - We are duty-bound to each other, our customers, and society.
Fun - We wrap it all together by building connections and enjoying time spent together.
Our Applicant Privacy Notice describes how BILL treats the personal information it receives from applicants