Front-end Engineer - Angular and Angular JS- Contractual Role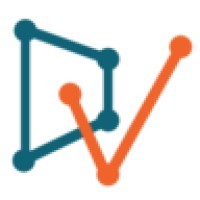 DiligenceVault
Software Engineering
India · Remote
Posted on Tuesday, February 8, 2022
DiligenceVault is a cloud-based digital diligence ecosystem (SaaS) that is designed to transform, streamline, and automate the due diligence process and experience. The DV platform resides between institutional investors and asset managers and enables its users to eliminate the outdated manual data collection process that traditionally relied heavily on document exchanges, email threads, and repetitive requests. The platform was created to allow users to efficiently collect, exchange, and manage data centrally, thus creating time savings to spend on meaningful collaborative value-added analyses. The platform is growing rapidly with over 18,000 users today, and we plan to double that number in the next 12 months!
Come join us in digitizing the investment management due diligence process with our data-driven diligence platform!
You will have a unique opportunity of working in an ambitious and motivated start-up team that believes in changing the way the industry deals with critical investment decisions.
About You
We're are looking for passionate Javascript developers with a hunger to learn new technologies and execute them in the right way. Your will:
Lead UI and work closely with our technical team to translate design concepts into fully functional & heavily tested applications.
Be passionate about creating beautiful, simple, practical applications that are pleasant to use.
Required Skills
At least 2-3 years of Web/UI/Frontend development experience.
You know your Javascript fundamentals very well and have knowledge of function scope & OO design patterns.
Ability to work independently and ship production-ready code.
Work well in a modern agile software engineering environment (with source code control, dev/stage/prod release cycle).
Great attention to design.
Clear, effective, and "proactive" communication skills.
Knowledge of single-page applications & responsive web design.
Bonus points if you have
Hand-on experience on both Angular and Angular JS is mandatory.
Familiar with pre-processing languages such as LESS/SASS.
Familiar with bootstrap.
Knowledge of test-driven development.
Worked with start-up(s) in the past.
Experience with open-source projects.
Worked in a distributed team in the past
Note: This is a contractual role. The contract duration would be 2-3 months.
Interested applicants can submit their resumes at [email hidden] or apply through Angelist.
Good luck!