Product Owner (Director)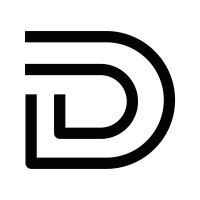 Deep Labs
Product
Remote
Posted on Tuesday, July 19, 2022
Role Overview:
Deep Labs, a leader in artificial intelligence and the creator of patented persona-based, context-aware decisioning and risk systems, is looking for our newest Product Owner to grow the impact of our DeepDecision. As an early member of our Product Team, you can help us build a team of world-class product/program managers and collaborate with our data scientists, and engineers who are developing bleeding edge technology and designing scalable solutions to meet the growing needs of the world's largest payment networks and financial institutions.
This is an ideal opportunity for a highly technical, collaborative, strategic and entrepreneurial professional with a background in financial services, payments, risk and/or fraud who has deep experience and a high level of enthusiasm for shaping new processes and developing best practices around product management. As an early member of our Product team, you will have significant influence throughout the company and help us build the culture for the team and strong partnerships with internal stakeholders.
( Candidates on the East Coast of the US are encouraged to Apply)
Responsibilities:
●
Define the ideation, technical roadmap, and launch of innovative products
●
Manage and prioritize product backlog according to business objectives and internal stakeholders processes
●
Drive product development with a team of world-class engineers, preparing and managing requirements for product features and ensuring cohesion between strategic goals and deliverables, including timelines and milestone commitments
●
Provide hands-on program management during analysis, design, development, testing, implementation, and post implementation phases
●
Integrate usability studies, research and market analysis into product requirements to enhance user satisfaction
●
Define and analyze metrics that inform the success of products
●
Act as main point of contact between teams and stakeholders
●
Be able to understand and anticipate stakeholder requirements in the development process
●
Partner with the development team to continuously improve processes and activities to maximize development consistency and efficiency, while minimizing risk
●
Work collaboratively across teams - including Engineering, Data Science, and Client Services.
●
Maximize efficiency in a constantly evolving environment where the process is fluid and creative solutions are the norm
●
Understand Deep Lab's unique value proposition and deliver products that are recognized as the best in the industry
Experience:
●
5+ years of experience as a Product Owner, owning a product from inception to end of lifecycle in scale-up/start-up environments. Prior experience in a large enterprise organization is desirable.
●
8+ years of software engineering, systems engineering, or similar experience, in one or more of the following industries: finance, payments, banking, risk, fraud, identity or behavioral analytics.
●
5+ years of in financial services, payments, fraud, and/or risk related products and high-volume transactions.
●
Experience in backend reliability, efficiency, quality and/or performance work.
●
Experience working within a global team environment.
●
Analytical and problem-solving experience to large-scale systems and experience writing code/queries.
Education: Bachelor's Degree and/or equivalent work experience
Specific Skills:
●
Strong written, oral, and interpersonal communications skills
●
Demonstrated ability to take initiative and interact with all levels of management
Why Deep Labs?
At Deep Labs there is tremendous potential to learn and grow, while also contributing to policies, decisions, and the direction of the company. We offer competitive compensation and benefits, and provide a highly open, honest, and fun work environment.
Founded in 2016 by a team of experienced payments and signals intelligence experts, Deep Labs is powered by its patented platform leveraging persona-based dynamic adaptive risk and propensity profiles to address a range of risk, fraud, and user engagement cases across the entire banking and financial technology ecosystem, including authentication and authorization, account takeover, AML, false declines to credit applications, account onboarding, marketing decisioning, and identity verification for two-sided marketplaces. Deep Labs' unique persona-based artificial intelligence enables businesses to solve complex problems and continuously assess risk in real-time. The result is reduced fraud and identity theft, optimized customer experience, and better business decisions leading to revenue growth, reduced cost, and more intelligent predictive decisions for end customers. Deep Labs was named Company of the Year in 2019 in the Golden Bridge Awards® Artificial Intelligence Category.
Our company is committed to equal employment opportunity. We will not discriminate against employees or applicants for employment on any legally-recognized basis ["protected class"] including, but not limited to: age, race, gender, pregnancy, religion or creed, color, national origin, sexual orientation, disability, genetic characteristics, military or veteran status, uniform service member status or any other protected class under federal, state or local law.
OUR COMMITMENT TO DIVERSITY, INCLUSION & BELONGING
Deep Labs is committed to equal employment opportunity. We will not discriminate against employees or applicants for employment on any legally-recognized basis including, but not limited to: race, religious creed (including religious dress and grooming practices), color, national origin, ancestry, physical and/or mental disability, medical condition, genetic information, marital status, sex (including pregnancy), gender, gender identity, gender expression, sexual orientation, military and veteran status of any person, or any other consideration made unlawful by federal, state or local laws.