Senior Fraud Operations Analyst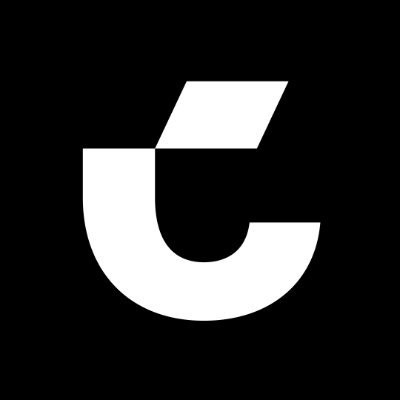 Current
IT, Accounting & Finance, Operations
New York, NY, USA
Posted on Wednesday, October 25, 2023
FRAUD OPERATIONS ANALYST
Current is a leading U.S. fintech serving people who have been overlooked by traditional banks and one of the fastest growing companies with nearly 4 million members. Headquartered in NYC, our results-driven environment enables us to build better products, grow faster and empower everyone on our team to have an impact on our business and our mission to improve financial outcomes for our members.
We are currently expanding our Fraud Operations team and are seeking fraud/risk professionals to help grow a fully functional mobile bank experience. As a core member of the organization's Fraud Operations team you will have a unique opportunity to learn, design, and build something amazing that directly supports a seamless and frictionless consumer experience, while reducing risk exposures, financial losses, and the protection of user financial information. We are searching for highly engaged, inspired professionals who are excited to creatively solve problems, build sustainable cross-functional partnerships, promote and contribute to the organization's value proposition within a rapidly growing financial technology start-up environment.
The Fraud Operations Analyst roles support the strategic development and execution of early upstream fraud detection, prevention, mitigation and investigative analysis consistent with established risk model procedures, while supporting customer growth and reduced consumer friction. Qualified candidates would offer the following skills; basic business logic with recognized experience in a financial institution environment, fraud detection and mitigation strategies, technical knowledge including use of 3rd party tools, dynamic investigative practices, and an ability to assess data analytics supporting account and transaction level review and appropriate decisions. The position plays an important role as part of daily review of multi transaction types, conducting research, while making appropriate notes supporting next step decisions.
Candidates should have the ability to develop and sustain internal cross functional relationships, while also engaging with financial industry partners and law enforcement. The below summary will outline additional responsibilities.
RESPONSIBILITIES:
Review debit and credit transaction monitoring and account level reporting and take appropriate action, to include conducting detailed research on possible linked accounts creating similar fraud risks. Identify and compile trends allowing for detection model adjustments and operational efficiency gains. Summarize and document findings with recommendations for senior leadership thereby reducing future risks and exposures.
Review alerts generated around suspicious merchant activity including compromised merchants and merchant refund abuse. Identify and compile trends allowing for detection model adjustments and operational efficiency gains. Summarize and document findings with recommendations for senior leadership thereby reducing future risks and exposures.
Support operations group with applicable reviews and provide valued insight around pending referrals on account applications with an emphasis towards managing risks, reducing false positives, while growing the account base. Identify trends allowing for detection model adjustments and operational efficiency gains.
Drive improved performance on established Fraud OKR's and KPI's supporting achieving desired function objectives in support of the company's broader mission.
Support assessment of mobile deposit functionality against existing operating practices and determine opportunities to enhance processes and practices, while maintaining risk tolerance levels. Capture trends and support recommendations for enhancing best practices and operating standards.
Act as designated POC for resolving customer inquiries related to adverse account actions and assist with appropriate and timely decisions in respect to maintaining relationships and/or parting ways decisions, consistent with the Current user agreements, regulatory and historical account activity.
Provide feedback regarding active trends and observations, while sharing critical analytical analysis results, articulate recommendations for forward thinking solutions.
Demonstrate flexibility and work collaboratively to deliver high quality and timely service.
Manage multiple tasks effectively by balancing high productivity, sense of urgency and delivering quality work product.
ABOUT YOU:
3 Years of progressive fraud/risk experience, with an emphasis in the financial industry.
Passion for promoting a culture of customer first risk model approach.
An understanding of money movement including but not limited to ACH, Visa Money Transfers, Transaction Monitoring, & Remote Deposit Capture.
Ability to multitask, establish priorities with an attention to detail in a fast-changing environment.
Basic knowledge of banking and loan products and financial industry regulations.
Excellent communication skills both verbal and written, proven creative problem-solving skills.
Collaborative spirit and relational work style with proven operating success in a diverse team environment.
Positive attitude, enthusiasm, professionalism and strong work ethic with high-level of integrity and ethics.
Experience working with Amplitude, SQL, Looker, Machine Learning, Visa DPS, Falcon alerts, and third party transaction monitoring tools is highly desired.
This role has a base salary range of $80,000.00 to $105,000.00. Compensation is determined based on experience, skill level, and qualifications, which are assessed during the interview process. Current offers a competitive total rewards package which includes base salary, equity, and comprehensive benefits.
BENEFITS:
Competitive salary
Meaningful equity in the form of stock options
401(k)
Discretionary performance bonus program
Biannual performance reviews
Medical, Dental and Vision premiums covered at 100% for you and your dependents
Flexible time off and paid holidays
Generous parental leave policy
Commuter benefits
Fitness benefits
Healthcare and Dependent care FSA benefit
Employee Assistance Programs focused on mental health
Healthcare advocacy program for all employees
Access to mental health apps
Team building activities
Our modern Chelsea-based office with open floor plan, stocked kitchen, and catered lunches