Lead Product Designer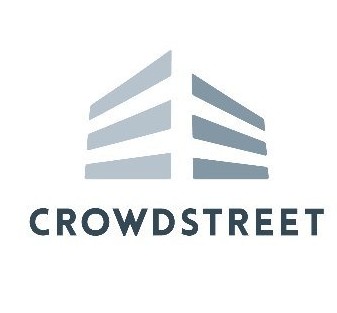 CrowdStreet
Product, Design
Remote · United States
Posted on Thursday, April 27, 2023
Join Us to Build Something Real!
We're serious about Building. We're a team that cares - about investors, about sponsors, and about each other. Building something great is never easy. We encounter obstacles. We face challenges. Things can sometimes feel chaotic. And because we build together, intentionally engaging our shared core values to build an inspiring culture, we enjoy our work - even when it's hard.
Our scale-up environment is ideal for people who are eager to dig in, navigating complexity and ambiguity in a productive, and positively impactful way. If this is you, we'd love to support your candidacy.
Role Summary
At CrowdStreet, we believe that access to institutional quality private equity investments empowers investors to better control their financial futures. The investment industry is seeing a widespread shift in how retail investors manage their portfolios, and as the largest crowdfunding commercial real estate investment platform with over $4b raised, CrowdStreet is already playing an integral role in this change.
As complex asset classes become more accessible and attractive to retail investors, new technologies, trends, and expectations are emerging to support this next generation of clients. To expand into new markets and defend our competitive position, CrowdStreet must define and deliver truly remarkable client experiences.
CrowdStreet's Investor Experience team is on a mission to build an accessible, intuitive investing experience that establishes trust and confidence with retail investors from the very get-go. We are looking for a Lead Product Designer who champions human-centered design methodologies, harnesses research to drive their design decisions, and effectively partners with other functions to continuously deliver customer value. 'Leader' and 'Partner' are common descriptors for this position.
Your Team
You will be working closely with a product manager and 3-4 engineers. You will also have a strong partnership with Marketing and their creative and content teams, to ensure a strong, consistent investor experience for our target audience.
You will report to the Director of Product & Design and have regular access to senior leadership to discuss, iterate, and explore product ideas/prototypes in a highly collaborative environment.
Primary Responsibilities
Define and inform the product roadmap through insights from generative and evaluative research, ensuring that the development and growth of CrowdStreet's investor experience is customer-inspired

Drive differentiation strategies for digital products and user experiences

Evaluate product design positioning against the competitive landscape and market trends to continuously identify user experience improvements and growth opportunities for our clients

Conduct thoughtful, inclusive user research that brings your team and stakeholders along throughout your discovery journey with timely updates and knowledge share-outs

Design intentional, simple user experiences that aim to help retail clients confidently build and manage their investment portfolios

Advocate for the customer through written, visual, and verbal storytelling that helps other teams build empathy for our customers

Partner directly with Product Management, Client Insights, and other business functions to identify client and business problems and opportunities worth solving with our limited time and resources

Partner directly with Product Management and Engineering to hypothesize, build, test, and validate solutions through qualitative and quantitative methodologies

Partner directly with Product, Engineering, and Delivery teams to continuously deliver value to prospects and investors through iterative development

Partner directly with Client Insights and Business Intelligence teams to establish an intimate understanding of both today's and tomorrow's clients and competition

Partner directly with Branding, Content, and Service teams to establish and maintain a consistent experience that resonates with our target clients throughout their lifecycle.

Establish and promote design guidelines, best practices, and standards

Provide product usability, evaluation, and support to product development teams

Serve as a Coach and mentor to the junior product designers on your team

Evaluate, propose, and contribute to the delivery of opportunities around better design operations (e.g. research share-outs, design critiques, visioning, etc.)
The Experiences That Will Help You Succeed
8+ years of relevant product design and user research experience

2+ years of designing experiences in the regulated financial, banking, and/or investing tech industry

Experience designing both mobile and desktop consumer-facing products that fit into highly regulated systems and complex user journeys, applying a mobile-first design approach

Experience working in a Lean UX & Agile delivery model

A demonstrated history of leveraging data to create meaningful product experiences

Solid experience working with and contributing to digital design systems for designing cohesive user experiences (bonus if you've introduced a new or significantly evolved an existing design system)

Your portfolio articulately showcases how you drive design through user empathy and insight, with case study examples of consumer-facing mobile and web applications that showcase your intentional visual taste and sensibilities
The Competencies You'll Need
A self-starter with the ability to plan, conduct and report on user research throughout the product development process autonomously, translating insights into outcomes-focused user experiences

Endless curiosity to learn as much as possible about the industry, target customers, and business operations that make up your company's ecosystem

Keen listening skills, with the ability to pick up the subtext and extract what customers actually want, and not just what they say

Comfortable navigating ambiguity and adapting to change, as we are continuously evolving our internal processes and frameworks while responding to a complex, ever-changing market

Robust, inclusive qualitative research methodologies such as in-depth interviews, ethnographic research, contextual inquiry, card sorting, surveys, usability studies (moderated/unmoderated), and more

Knowledge and understanding of prototyping tools like Figma, Sketch, AdobeX, or other prototyping tools

Possess the written and verbal communication skills required to successfully influence, collaborate and maintain cohesive alignment with team members across the organization

Solid copywriting skills, understanding that copywriting is design

Propensity to seek out and ask for the 'Why'

Ability in identifying peoples' unconscious assumptions and biases and applying lean tactics to validate them

Leverages years of experience to proactively take initiative while remaining aligned with topline company and product goals and priorities

Ability to cut through the noise and clearly define the real problem, avoiding analysis paralysis to get to the right solution quickly
CrowdStreet Benefits
We pay employee premiums for comprehensive health care including dental, vision, life and disability insurance. We also provide flexible PTO (take what you need!), family leave, 401K matching, a monthly stipend to support remote work, regular in-person gatherings, and a culture created through shared core values. Learn more about our benefits here.
About CrowdStreet
CrowdStreet is an online commercial real estate investing marketplace. Our customer, the individual investor, joins the CrowdStreet community to learn about and invest directly in institutional-quality private real estate deals. Our mission is to deliver the best online real estate investing experience and make it easy for individual investors to diversify their portfolios.
At CrowdStreet, inclusion, equity, and diversity are necessary to achieving our goals. Our differences in age, race, gender, nationality, sexual orientation, physical ability, thinking style and background bring a variety of knowledge that makes us collectively smarter and better able to compete. We are committed to recruiting, developing, and advancing a diverse staff and engaging in the work that makes that possible.
#LI-Remote #LI-SP1