Associate Program Manager, Legal Technology & Analytics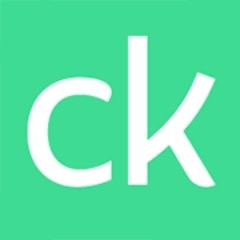 Credit Karma
IT, Legal, Operations, Data Science
Charlotte, NC, USA
Posted on Tuesday, May 16, 2023
Credit Karma is a mission-driven company, focused on championing financial progress for our more than 110 million members in the U.S., Canada and U.K. While we're best known for pioneering free credit scores, our members turn to us for tips as they work on their financial goals, including helping them monitor their credit, identity monitoring, searching for credit cards, shopping for loans (car, home and personal), and growing their savings* -- all for free. Credit Karma has grown significantly through the years: we've added more than 70 million members in the last five years alone and now have more than 1,100 employees across our offices in Oakland, Charlotte, Los Angeles and London.
*Banking services provided by MVB Bank, Inc., Member FDIC
The Credit Karma Legal Department is looking for an Associate Program Manager, Legal Technology & Analytics to join our Commercial Legal team. As an Associate Program Manager, you will work with a tech-forward Commercial Legal team. You willI partner with stakeholders, including legal counsel, procurement and security, to drive contracting efficiency and team productivity through process improvement and tech implementations.
What You'll Do:
Be the point of contact for all things legal tech in the Commercial Legal team.
Partner with our Commercial Legal team and other stakeholders to identify areas of process improvement and make recommendations on tech tools and systems.
Continuously improve our contracting process using Ironclad, Evisort & Jira.
Create meaningful reporting and analytics for the Commercial Legal team, including contract term tracking and workload management.
Review, assess, and draft user manuals, training resources and professional development initiatives for our Commercial Legal team, including training and advising the team on the application and efficient use of technology.
Develop a comprehensive legal tech strategy for the Commercial Legal team that will drive high quality workspaces across the entire team.
Provide periodic updates on the latest developments in legal technology and research and ensure legal processes are at par with best practices in the industry
What's great about the role:
A satisfying mission, working to make financial progress possible to everyone
A dynamic work environment with a team of smart, fun, collaboration-minded legal professionals who enjoy learning from each other
A legal team that is supportive of professional growth and stretch opportunities
Growth opportunities towards leadership in Legal Tech and Operations
What we are looking for:
2+ years experience as an Ironclad Admin. Experience with Jira, Docusign and/or Evisort, preferred
Project management experience leading the implementation of contracting software
Experience leading the discovery and mapping of processes across departments and systems
Familiarity with legal technology concepts such as artificial intelligence, machine learning, and predictive coding
Experience taking initiative and proactively identifying areas of need and generating recommended action plans.
Knowledgeable about in-house legal operations departments; demonstrated ability to interface with legal operations teams
Ability to quickly understand and transition between different projects, concepts, initiatives, or work streams
Nice to Have:
Passion for all things Legal Tech
Intellectual curiosity with a demonstrated willingness to dive into new areas
Ironclad Academy Certifications
Project Management Certification
Tech sector experience
Pay Transparency Notice: Credit Karma's mission of championing financial progress for all starts from within. That's why we implemented role-based compensation, which ensures people who are in the same role receive the same pay with variations for geographic location only. It's all part of a more comprehensive DEI strategy that helps level the playing field. The base salary range for this role is $114,950 to $132,035, plus equity and benefits.
Equal Employment Opportunity:
Credit Karma is proud to be an Equal Employment Opportunity Employer. We welcome all candidates without regard to race, color, religion, age, marital status, sex (including pregnancy, childbirth, or related medical condition), sexual orientation, gender identity or gender expression, national origin, veteran or military status, disability (physical or mental), genetic information or other protected characteristic. We prohibit discrimination of any kind and operate in compliance with applicable fair chance laws.
Credit Karma is also committed to a diverse and inclusive work environment because it is the right thing to do. We believe that such an environment advances long-term professional growth, creates a robust business, and supports our mission of championing financial progress for everyone. We offer generous benefits and perks with a single eye to nourishing an inclusive environment that recognizes the contributions of all and fosters diversity by supporting our internal Employee Resource Groups. We've worked hard to build an intensely collaborative and creative environment, a diverse and inclusive employee culture, and the opportunity for professional growth. As part of the Credit Karma team, your voice will be heard, your contributions will matter, and your unique background and experiences will be celebrated.
Privacy Policies:
Credit Karma is strongly committed to protecting personal data. Please take a look below to review our privacy policies: