Software Engineer, Java - Risk Engineering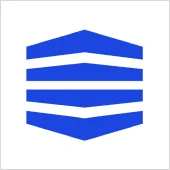 Clear Street
Software Engineering
New York, NY, USA
Posted on Thursday, November 9, 2023
About Clear Street:
Clear Street is building financial infrastructure for today's institutions. Founded in 2018, Clear Street is an independent, non-bank prime broker replacing the legacy infrastructure used across capital markets.
We started from scratch by building a completely cloud-native clearing and custody system designed for today's complex, global market. Our platform is fully integrated with central clearing houses and exchanges to support billions in trading volume per day. We've agonized about our data model abstractions, created horizontal scalability, and crafted thoughtful APIs. All so we can provide a best-in-class experience for our clients.
By combining highly-skilled product and engineering talent with seasoned finance professionals, we're building the essentials to compete in today's fast-paced markets.


The Role:
You will implement real-time P&L, risk, and margin calculations, and ensure timely End-of-Day (EOD) calculations for margin requirements.
Work closely with the product and business teams to understand and translate requirements into technical solutions.
Collaborate with cross-functional teams to ensure seamless integration with existing systems and data sources.
Optimize system performance, scalability, and reliability to handle large-scale financial data with high throughput requirements.
Ensure compliance with industry regulations and security standards in the financial domain.
The Team:
The Risk Engineering (RENG) team aims to measure the portfolio risk of both our clients and the firm. As a member of RENG, you will become an expert in various risk methodologies (Reg-T, Portfolio Margin) to build efficient, scalable systems from the ground up to quantify and manage these risks in real-time.
Requirements:
At least five (5) years of professional engineering experience.
Proficiency in Java and Spring Boot for backend development with a strong emphasis on building scalable and performant systems.
Hands-on experience with Kafka and streaming real-time data processing for building reliable and efficient data pipelines.
Expertise in designing and implementing microservices architecture to enable modular and independent development of system components.
Strong understanding of AWS services, including but not limited to EC2, S3, and MSK for building and deploying cloud-based solutions.
Solid knowledge of data modeling and database systems to ensure efficient data storage and retrieval.
Ability to troubleshoot and debug complex issues in a distributed environment, ensuring high availability and fault tolerance.
Proven track record of delivering high-quality, production-ready code adhering to best practices and coding standards.
Preferred Skills:
Prior experience in the financial domain, particularly in building risk and margin systems for brokerage or trading platforms.
Familiarity with stream processing frameworks like Flink or Spark for handling large volumes of real-time data with low latency requirements. Additionally, familiarity with AWS Kinesis Data Applications is a huge plus.
Knowledge of Snowflake and data warehousing concepts for building efficient and scalable data storage solutions.
Tech Stack: Java, Spring Boot, Apache Kafka, Apache Flink, Docker and Kubernetes, Postgres, AWS (S3, SQS, Kinesis), REST and gRPC, Redis, Snowflake
We Offer:
The Base Salary Range for this role is $170,000 - $240,000. This range is representative of the starting base salaries for this role at Clear Street. Where a candidate falls in this range will be based on job related factors such as relevant experience, skills, and location. This range represents Base Salary only, which is just one element of Clear Street's total compensation. The range stated does not include other factors of total compensation such as bonuses or equity.
At Clear Street, we offer competitive compensation packages, company equity, 401k matching, gender neutral parental leave, and full medical, dental and vision insurance. Our belief has always been that we are better as a business when we are all together in person. As such, beginning on January 2, 2023, we are requiring employees to be in the office 4 days per week. In-office benefits include lunch stipends, fully stocked kitchens, happy hours, a great location, and amazing views.
Our top priority is our people. We're continuously investing in a culture that promotes collaboration. We help each other through challenges and celebrate each other's successes. We believe that modern workplaces succeed by virtue of having high-performance workforces that are diverse — in ideas, in cultures, and in experiences. We put in the effort to make such a workplace a daily reality and are proud to be an equal opportunity employer.