Senior Associate, Settlements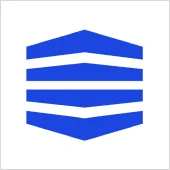 Clear Street
Tampa, FL, USA
Posted on Tuesday, November 7, 2023
About Clear Street:
Clear Street is building financial infrastructure for today's institutions. Founded in 2018, Clear Street is an independent, non-bank prime broker replacing the legacy infrastructure used across capital markets.
We started from scratch by building a completely cloud-native clearing and custody system designed for today's complex, global market. Clear Street's proprietary prime brokerage platform adds significant efficiency to the market, while focusing on minimizing risk and cost for clients. Our goal is to create a single source-of-truth platform for every asset class, in every country, and in any currency.
By combining highly-skilled product and engineering talent with seasoned finance professionals, we're building the essentials to compete in today's fast-paced markets.
The Role:
Initially the role will cover fixed income settlement and the associated cash, position and suspense reconciliations. However, anyone joining should be prepared to learn and perform other functions as volumes or other business variables dictate. The responsibilities will almost certainly change over time to other settlement related functions as experience grows and cross-training occurs so we are looking for an individual that is willing and able to adapt.
The Team:
The settlements team is responsible for a variety of functions. These functions include but are not limited to the following:
Domestic fixed income, equity, and US treasury fail control.
Issuance and management of broker to broker buy-in notices
ACAT and non-ACAT customer transfers
Fail comparison including via DTC's Obligation Warehouse and the 17a13 quarterly confirmation
Reconciliation of numerous cash, position and suspense accounts.
International trade settlement including stock loan
Daily performance and documenting of controls
Ensuring compliance with various regulatory rules including RegSHO, Reg T and 15c3-3
Consistent cross training and idea sharing to drive process improvement, efficiency and teamwork.
Requirements:
5-15 years of experience in settlements preferable FED and DTC.
Experience working with Fixed Income, including factor adjustments, P&I, BONY, DTC settlement
Series 7 exam
Strong ability with autonomy
Strong risk control background
Bonus: knowledge on equity settlement, international, buy ins, and ACAT, ref data for fixed Income.
We Offer:
At Clear Street, we offer competitive compensation packages, company equity, 401k matching, gender neutral parental leave, and full medical, dental and vision insurance. Our belief has always been that we are better as a business when we are all together in person. As such, beginning on January 2, 2023, we are requiring employees to be in the office 4 days per week. In-office benefits include lunch stipends, fully stocked kitchens, happy hours, a great location, and amazing views.
Our top priority is our people. We're continuously investing in a culture that promotes collaboration. We help each other through challenges and celebrate each other's successes. We believe that modern workplaces succeed by virtue of having high-performance workforces that are diverse — in ideas, in cultures, and in experiences. We put in the effort to make such a workplace a daily reality and are proud to be an equal opportunity employer.