Chief Compliance Officer, Securities Based Swap Dealer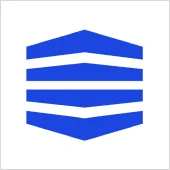 Clear Street
Legal
New York, NY, USA
Posted on Saturday, November 4, 2023
About Clear Street:
Clear Street is building financial infrastructure for today's institutions. Founded in 2018, Clear Street is an independent, non-bank prime broker replacing the legacy infrastructure used across capital markets.
We started from scratch by building a completely cloud-native clearing and custody system designed for today's complex, global market. Clear Street's proprietary prime brokerage platform adds significant efficiency to the market, while focusing on minimizing risk and cost for clients. Our goal is to create a single source-of-truth platform for every asset class, in every country, and in any currency.
By combining highly-skilled product and engineering talent with seasoned finance professionals, we're building the essentials to compete in today's fast-paced markets.
The Role:
The Chief Compliance Officer(CCO) of Clear Street's Securities Based Swap Dealer (SBSD) will be responsible for developing, implementing and maintaining the Company's compliance program for SEC regulated swap dealer activities. As CCO, you will be responsible for enhancing and implementing relevant compliance program elements including policies and procedures, training, risk assessments, issues management, governance and management reporting, and assisting in the remediation of any identified issues that impact regulatory compliance. This position will require engagement with the business, finance, legal, risk, engineering and operations stakeholders. Knowledge of SEC swap regulations is strongly preferred to uplift the compliance program and to serve as the compliance advisor to the SBSDr.
You will be responsible for the Company's SEC swap dealer compliance program, covering total return swaps and other derivative products.
Provide advisory coverage for the swap dealer and derivatives trading sales and trading desks. Evaluate new products, programs, services and business initiatives to ensure compliance issues are identified and addressed.
Maintain and update a compliance manual and Written Supervisory Procedures reflective of current law, rules, and regulations applicable to security-based swaps.
Review and educate internal stakeholders on regulatory updates and engage in advocacy and industry discussions on swap dealer matters.
Advise the business on regulatory requirements, developments and expectations across the swap dealer regimes including swap data reporting, business conduct, margin among other areas.
Serve as a point of contact and manage relationships with the regulators with regards to swap dealer examinations, inquiries, and issues.
Prepare the annual compliance report for the SBSD.
Identify, investigate and remediate weaknesses in relevant policies, procedures, systems and training.
Work closely with other teams within the swap dealer, such as Legal, Finance, Risk, Operations, and IT to ensure compliance with applicable requirements.
Requirements:
At least seven (7) years of compliance experience at a swap dealer /broker-dealer, CFTC swap dealer or stand-alone SBSD
Bachelor's Degree in Finance, Economics, or related field; JD preferred
Strong product knowledge and regulatory experience within the OTC derivatives and swap dealer businesses
Experience writing and implementing policies and procedures, as well as remediating existing ones
Proven ability to directly interact with regulators, understand their requests and provide guidance to the firm
Strong research skills; analytical and problem-solving skills; and attention to detail
Ability to identify, develop and recommend "best practices"
Excellent communication, especially writing skills
We Offer:
The Base Salary Range for this role is $200,000 - $250,000. This range is representative of the starting base salaries for this role at Clear Street. Where a candidate falls in this range will be based on job-related factors such as relevant experience, skills, and location. This range represents Base Salary only, which is just one element of Clear Street's total compensation. The range stated does not include other factors of total compensation such as bonuses or equity.
At Clear Street, we offer competitive compensation packages, company equity, 401k matching, gender-neutral parental leave, and full medical, dental and vision insurance. Our belief has always been that we are better as a business when we are all together in person. As such, beginning on January 2, 2023, we are requiring employees to be in the office 4 days per week. In-office benefits include lunch stipends, fully stocked kitchens, happy hours, a great location, and amazing views.
Our top priority is our people. We're continuously investing in a culture that promotes collaboration. We help each other through challenges and celebrate each other's successes. We believe that modern workplaces succeed by virtue of having high-performance workforces that are diverse — in ideas, cultures, and experiences. We put in the effort to make such a workplace a daily reality and are proud to be an equal-opportunity employer. #LI-Hybrid