Business Manager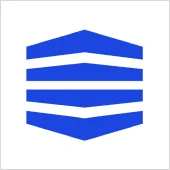 Clear Street
Sales & Business Development
New York, NY, USA
Posted on Friday, October 6, 2023
About Clear Street:
Clear Street is building financial infrastructure for today's institutions. Founded in 2018, Clear Street is an independent, non-bank prime broker replacing the legacy infrastructure used across capital markets.
We started from scratch by building a completely cloud-native clearing and custody system designed for today's complex, global market. Our platform is fully integrated with central clearing houses and exchanges to support billions in trading volume per day. We've agonized about our data model abstractions, created horizontal scalability, and crafted thoughtful APIs. All so we can provide a best-in-class experience for our clients.
By combining highly-skilled product and engineering talent with seasoned finance professionals, we're building the essentials to compete in today's fast-paced markets.
The Role:
The Business Manager role is responsible for supporting and collaborating with the head of the Active Trading, Institutional and Prime Brokerage business units as well as with cross functional support areas (e.g., Finance, People, Legal, Compliance, Engineering, etc.). This position involves a wide range of responsibilities and requires an individual with strong leadership and problem-solving skills to assist with the daily operation of these business areas. Below are the responsibilities and qualifications:
Responsibilities:
The Business Manager for the Active Trading / Institutional / Prime Brokerage units is a critical position that plays a pivotal role in the success and growth of the division. This individual is expected to have a deep understanding of financial markets, strong leadership skills, and the ability to drive strategic initiatives forward while ensuring compliance and risk management. Responsibilities will include:
Project Management: Oversee and coordinate major projects and initiatives within the business units, such as product launches, or expansion into new markets.

Data Analysis: Analyze data related to business unit performance, including client business levels / market share / profitability, sales performance, commission rate / financing rate trends, direct costs including execution / clearing fees. Use data insights to drive decision-making and improve performance.
Performance Metrics: Define and track key performance metrics for the business units to measure success and identify areas for improvement.
Budget and Resource Management: Manage budgets and financial resources for the business units, including cost analysis, resource allocation, and expense control.
Sales Management: Help to coordinate and manage the sales pipeline process by enhancing the existing process, managing period reporting and coordinating followup with the sales team on action items.
Strategic Planning: Collaborate with senior executives and the head of the business to execute the strategic vision for the division.
Risk Management: support business unit risk management efforts by helping to identify, assess, and mitigate risks associated with business unit operations. Collaborate with risk management and business unit teams to develop and implement risk management strategies.
Communication: Facilitate effective communication within the business and across the organization. Ensure that information flows smoothly between teams as well as cross functional areas.

Crisis Management: Assist in managing and responding to crises or unexpected events that may impact business unit operations.

Requirements:
Education: A bachelor's degree in finance, business, or a related field is typically required. An MBA or advanced degree can be advantageous.

Experience: At least 7 years of experience in the institutional execution services / prime brokerage industry is essential to being successful in this role.
Leadership Skills: Strong leadership and management abilities, with a proven track record of leading teams and driving results.
Executive Presence: Proven ability to interact with business leaders across Clear Street and drive the agenda, manage programs, implement change and navigate difficult and challenging situations.

Analytical Skills: Proficiency in data analysis, financial modeling, and risk assessment.
Technical Skills: Advanced proficiency with office Google Workspace/Microsoft 365, especially Microsoft Excel / Google Sheets (i.e. pivot tables, VLOOKUP, XLOOKUP, macros, conditional formatting, charts and visualizations). Python skills would be extremely advantageous. Communication Skills: Excellent verbal and written communication skills, as well as the ability to convey complex financial concepts clearly.

Strategic Thinking: A strategic mindset with the ability to execute, and help develop, long-term business plans.
Adaptability: Flexibility to adapt to changing market conditions and regulatory environments. Ability to pivot quickly and reprioritize when new initiatives arise.

Problem-Solving: Strong problem-solving skills and the ability to navigate complex financial challenges.

Regulatory Knowledge: A general understanding of regulations and compliance requirements.
We Offer:
The Base Salary Range for this role is $175,000 - $240,000. This range is representative of the starting base salaries for this role at Clear Street. Where a candidate falls in this range will be based on job-related factors such as relevant experience, skills, and location. This range represents Base Salary only, which is just one element of Clear Street's total compensation. The range stated does not include other factors of total compensation such as bonuses or equity.
At Clear Street, we offer competitive compensation packages, company equity, 401k matching, gender-neutral parental leave, and full medical, dental and vision insurance. Our belief has always been that we are better as a business when we are all together in person. As such, beginning on January 2, 2023, we are requiring employees to be in the office 4 days per week. In-office benefits include lunch stipends, fully stocked kitchens, happy hours, a great location, and amazing views.
Our top priority is our people. We're continuously investing in a culture that promotes collaboration. We help each other through challenges and celebrate each other's successes. We believe that modern workplaces succeed by virtue of having high-performance workforces that are diverse — in ideas, cultures, and experiences. We put in the effort to make such a workplace a daily reality and are proud to be an equal-opportunity employer. #LI-Hybrid