Data Engineer, EES (Senior)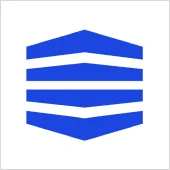 Clear Street
Data Science
New York, NY, USA
Posted on Tuesday, July 11, 2023
About Clear Street:
Clear Street is building modern infrastructure for capital markets. Founded in 2018 by top Wall Street and Silicon Valley veterans, Clear Street is an independent, non-bank prime broker designed to solve the industry's most neglected problem: legacy technology.
We have built a proprietary, cloud-native clearing and custody system from the ground floor to replace the outdated infrastructure used across capital markets. Our platform is fully integrated with central clearing houses and exchanges to support billions in trading volume per day. We've agonized about our data model abstractions, created horizontal scalability, and crafted thoughtful APIs. All so we can provide a best-in-class experience for our clients.
By combining highly-skilled product and engineering talent with seasoned finance professionals, we're building the essentials to compete in today's fast-paced markets.
The Role:
As an experienced Senior Software Engineer on our Electronic Execution Services (EES) team, you will play an integral role in disrupting the electronic execution services space. This includes developing next generation data products in the context of Clear Street's embrace of PaaS, modern tech-stacks, point solution development leveraging platforms, and deep commitment to world-class client experience. You will partner with others across the organization to understand complex data-related issues and seek effective compromises. As a voice of experience in the team, you will help mentor teammates, evolve our technical standards and best practices, and further our culture of system designs.
The Team:
The Electronic Execution Services (EES) team develops the infrastructure for market participants to engage with the market - the stakes are high, order flow of billions of dollars per day must be handled with high-availability, high-throughput, and low-latency, in the face of significant world events. Execution services are the on-ramp to a functionally aggregated market for all categories of market participants - hedge funds, proprietary trading firms, retail investors, and other small and large institutions, to name a few. The extrinsic complexity of the market is very high and consequently demands an execution services platform architecture and implementation that is intrinsically simple, powerful, and capable. The technical demands on execution services are uniquely high. Execution services must simultaneously support extremely high-availability, high-throughput, low-latency, high-feature-velocity with zero tolerance for uncaught errors.
Requirements:
-Exchange, broker-dealer, trading, or other finance industry experience.
-Multiple asset classes, including equities, futures, options, fixed income, etc.
-Architect and lead developer building, deploying, and supporting large-scale distributed systems.
-High-availability, high-performance, low-latency, high-feature-velocity systems.
-Asynchronous, event-driven, event-sourcing architectures and implementations.
-Decoupled data and compute architectures and implementations.
-Real-time analytics.
-Performance analysis and tuning tools and methods.
Required Skills:
-Python, Go, C++17/20, Rust
- UNIX/Linux
-PaaS SW infrastructure stack.
-As-Code Model and Platform
-Close collaboration with DC HW and Networking.
-Experience with related data-centers, co-location, cloud vendors.
-Micro-services
-CICD
Tech Stack:
Python, Go, Postgres, Kafka, Redis, Docker, Kubernetes
We Offer:
The Base Salary Range is $140,000 - $190,000. These ranges are representative of the starting base salaries for this role at Clear Street. Which range a candidate fits into and where a candidate falls in the range will be based on job related factors such as relevant experience, skills, and location. These ranges represent Base Salary only, which is just one element of Clear Street's total compensation. The ranges stated do not include other factors of total compensation such as bonuses or equity.
At Clear Street, we offer competitive compensation packages, company equity, 401k matching, gender neutral parental leave, and full medical, dental and vision insurance. Our belief has always been that we are better as a business when we are all together in person. As such, beginning on January 2, 2023, we are requiring employees to be in the office 4 days per week. In-office benefits include lunch stipends, fully stocked kitchens, happy hours, a great location, and amazing views.
Our top priority is our people. We're continuously investing in a culture that promotes collaboration. We help each other through challenges and celebrate each other's successes. We believe that modern workplaces succeed by virtue of having high-performance workforces that are diverse — in ideas, in cultures, and in experiences. We put in the effort to make such a workplace a daily reality and are proud to be an equal opportunity employer. #LI-Hybrid