Head of Partner Success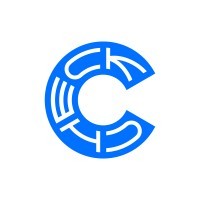 Check
Administration
Remote · San Francisco, CA, USA
Posted on Friday, May 19, 2023
Check is a payroll-as-a-service API that lets you embed payroll directly in your vertical SaaS, HR, or time-tracking platform. Our API abstracts away the complexities of running payroll: tax calculation, remittance, and filing, plus the movement of money between companies and employees. This enables companies to easily build fully integrated payroll products to offer to their customers.
At Check, we call our customers "partners" to reflect the deep relationship and aligned incentives we have with the businesses that build on top of our software. The Partner Success is the team responsible for growing our partners' payroll businesses from small startups to large, enduring enterprises. We take a consultative approach to help partners unblock themselves and influence partners to grow their businesses in the fastest, most sustainable way possible. To achieve this, we lead by delivering value by offering strategic and analytical frameworks to support partner decision-making and by advocating for partners internally, allowing us to build trusted relationships with our partners.
For this role, we are seeking a Head of Partner Success who can think like a General Manager, supporting partners with engagement across product development, operations, and go-to-market and ultimately being responsible for growing partner revenue. This person must be a trusted strategic thought partner to our partners, support our partners tactically, and manage the intricacies of partner relationships, often at the same time. This role is ideal for someone who has an interest in entrepreneurship. You will play an interactive role in both examining and influencing how different partners invest in, launch and grow new business units. You will also be a people leader, so the ideal candidate is someone who can be both a player and a coach and is excited to build a high-performing team.
In this role, you will:
Be responsible for growing the revenue of the partners you cover.

Own partner relationships directly as their primary point of contact at Check.

Diagnose partner challenges & present recommendations in a consultative manner.

Collaborate with internal stakeholders (Product, Engineering, Support & Operations, Revenue, and Execs). This includes both being the partner's trusted voice among internal stakeholders and being the partner-facing architect and advocate of strategic initiatives that help Check to succeed.

Lead the regular cadence of engagements with partners and share learnings within Check by providing visibility and/or escalations.

Drive direction of the Revenue org as a member of the Revenue Leadership team.
Many backgrounds could fit this role, but ideal candidates will have some or all of the following:
5+ years of experience in a role focused on driving the success of external customers

Strong communication skills and an executive presence

A desire to build strong partnerships with key partners and internal stakeholders

An entrepreneurial mindset with the ability to manage competing priorities and deliver results

Intellectual curiosity and comfort in navigating uncertainty

Willingness and ability to attend our annual 3-day company offsite in the fall

Excited to work with a distributed team
Travel and Office Policy
The Check team is distributed across the US and Canada and we have offices in New York City and San Francisco. While we welcome remote work, we believe time together in person is valuable and important. We offer ample opportunities and encourage employees to attend team offsites, events, and hackathons a couple of times a year! We expect all employees to be willing to attend our annual 3-day company offsite in the fall. In this role, you'll also travel regularly to see our partners!
For our in-office and hybrid employees, our offices are open all week. We provide meals on Tuesdays and Thursdays and the team hosts regular happy hours, game nights, etc.
What we offer:
In the US, Check offers company-sponsored medical, dental, vision, short-term/long-term disability, and basic life insurance coverage to all full-time employees, effective on their first day of work. We also provide stock options, flexible PTO and sick leave, 16 weeks of fully paid parental leave for all new parents and flexible return-to-work, 9 annual holidays, a 401k retirement plan, and a $100 monthly stipend for home internet and mobile phone expenses. Benefits may vary outside the US.
The expected annual salary for this role is between $192,500 and $231,000, dependent upon each candidate's unique experience and qualifications. Additionally, this role is expected to be eligible for performance-based compensation of $48,125 to $57,750 in the form of performance bonuses.
Check participates in E-Verify and will provide the federal government with Form I-9 information from all new employees to confirm that they are authorized to work in the U.S. Check does not use E-Verify to pre-screen applicants.