Director, Product Management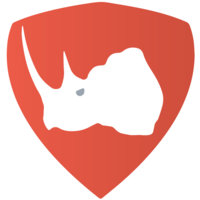 Chargeback
Product
Seattle, WA, USA
Posted on Wednesday, March 22, 2023
The Role:
We're looking for a Director of Product Management to lead Sift's team of PMs in developing the leading Digital Trust and Safety product. We aspire to help everyone trust the Internet - helping online businesses protect against fraud while ensuring the best, lowest friction user experiences. This is a high-impact role, demanding strategic thought and responsiveness to a massive, complex market.
We're seeking a passionate product leader to drive the strategy and execution across the Sift product portfolio. This person is a senior leader capable of handling the deepest technology decisions/discussions while also being able to sit in executive boardrooms showcasing C-Level business value propositions. A seasoned product leader understands "how" product is made and drives best practices. A global evangelist of the product, contributing to international conferences and thought leadership working groups. An internal evangelist, helping shape the vision of the comprehensive Sift platform, driving a strong (and differentiated) roadmap, and helping ensure product value is communicated and propagated across the company. A strong mentor, investing in other product managers, engineers, and other cross functional partners. Last but not least, a visionary driving compelling strategic messaging with the analyst community.
Responsibilities:
Product Management Leader

: Lead a team of 10+ PMs in the US and Europe. Drive consistent product planning, feature release, and product management best practices. Work closely with designers, engineers, and data scientists, trust and safety architects, and go-to-market teams.

Roadmap Owner:

Own the overall Sift product roadmap.

Measure Everything that Matters:

Track the success of Sift products, evaluate new market opportunities. Bring both quantitative and qualitative ideas and insights back to the product team, the executive leadership team, and the broader company. Champion the deep understanding across Sift of what the future of Digital Trust and Safety looks like, and how Sift can add value.

Know our customers, protect our customer base:

Stay close to our customers – both early and late adopters, both pre sales and post sales. Connect with as many real-world customers as is reasonable to have an authentic understanding of where the market is currently and where it is moving.

Understand digital trust and safety trends:

Remain the foremost expert in all things related to digital trust and safety – past, present, and future.

Communicate value clearly:

Team up with product marketing, sales, and technical services, ensure the value of Sift products are conveyed to sellers and buyers. Drive clarity and alignment around product vision, roadmap, and customer value.

Deliver Superb Customer/Problem Management

: You will be in role to assist with deep customer challenges, architectures, and find creative workarounds – both in the sales cycle and post sales cycle.

Mentor others

Foster a spirit of learning and growth throughout Sift. Invest in developing team members.
Required Skills & Qualifications:
10+ years of PM and/or combined PM & PMM experience

4+ years of management experience

Successful track record with technically complex, disruptive B2B products

Experience with data-heavy products, machine learning, and/or analytics

Experience in information security, fraud and/or risk products & industry

Intellectual curiosity, a comfort with ambiguity, and a knack for structured problem solving

History of working with SaaS products, platforms, and data-rich UIs is a plus

Passionate about delighting customers

Influential leader able to partner, energize and inspire

Demonstrated aptitude for learning new technologies and methods

Superb communication skills at all levels of the company

Creative thinker and problem solver

Demonstrated experience in assessing talent, handling performance and making tough decisions.

Excellent project management, organizational design, execution planning and control competency.
A little about us:
Sift is the leading innovator in Digital Trust & Safety. Hundreds of disruptive, forward-thinking companies like Zillow, and Twitter trust Sift to deliver outstanding customer experience while preventing fraud and abuse.
The Sift engine powers Digital Trust & Safety by helping companies stop fraud before it happens. But it's not just another anti-fraud platform: Sift enables businesses to tailor experiences to each customer according to the risk they pose. That means fraudsters experience friction, but honest users do not. By drawing on insights from our global network of customers, Sift allows businesses to scale, win, and thrive in the digital era.
Benefits and Perks:
Competitive total compensation package
401k plan
Medical, dental and vision coverage
Wellness reimbursement
Education reimbursement
Flexible time off
The anticipated starting on-target salary range for this role can be found below. This role may also be eligible for equity and other benefits. Sift takes into account many factors in determining compensation, including level, location, transferable skills, work experience, business needs, and market demands. Therefore, the pay range / final offer may change or be modified in the future.
On-target salary range
Let's Build It Together
At Sift, we are intentionally building a diverse, equitable, and inclusive workplace. We believe that diversity drives innovation, equity is a fundamental right, and inclusion is a basic human need. We envision a place where all Sifties feel secure sharing their authentic selves and diverse experiences with their teams, their customers, and their community – ultimately using this empowerment and authenticity to build trust and create a safer Internet.
This document provides transparency around the way in which Sift handles personal data of job applicants: https://sift.com/recruitment-privacy